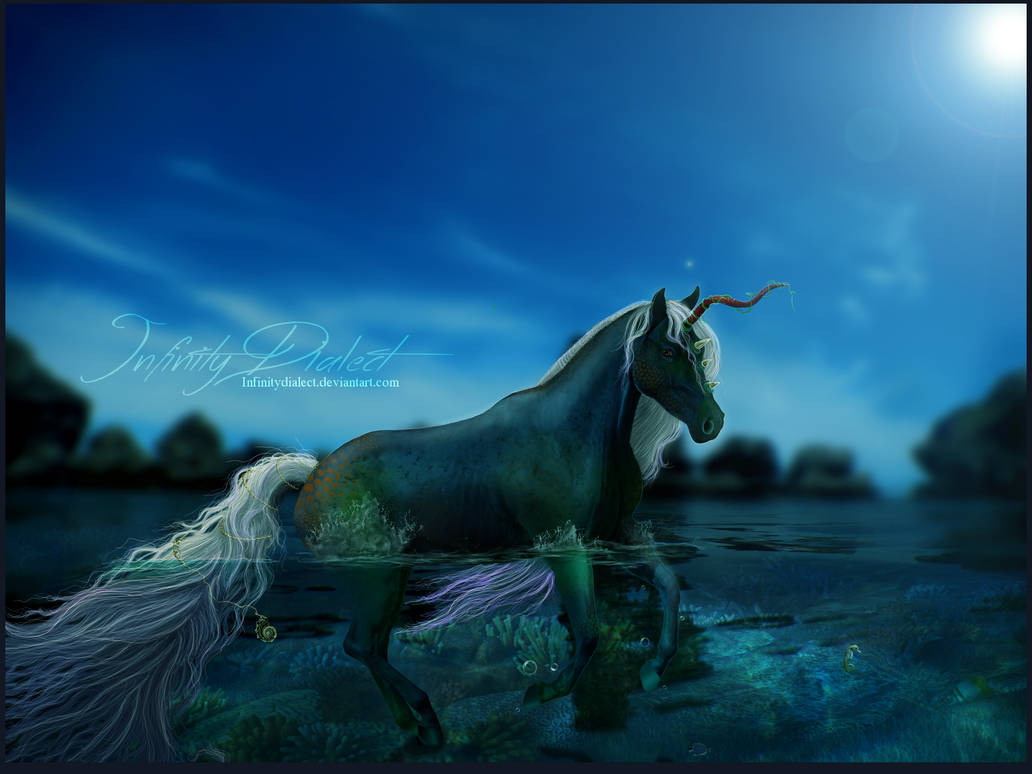 Watch
"I must be a mermaid, Rango. I have no fear of depths and a great fear of shallow living."
Full View, Please!
So I'm finally back from what felt like the longest hiatus ever. For awhile there I was without a properly working laptop and tablet, so now I've fixed both problems and I plan on creating a lot more this year.
I'd like to thank everyone who has stuck by me and encouraged me to continue art, without the viewers there really is no reason for me to create. I enjoy sharing, inspiring and putting my creativity and imagination out in the world to share with all of you.
So this lovely lady's name is Anafenza, Siren of the open sea. She has a blue & green body tone with orange dappled spots. Her mane & tail are snowy white. She has three horns on her head below the uni horn, which she's had since she was born. She is a servant of nature and has a red horn on her head that constantly has small vines growing from it. On her tail you see a small golden shell attached to a chain, this is where her soul and power are harnessed. If she loses that, she could lose herself entirely.
I'm debating weather or not to sell this character design or to keep her all to myself. I certainly hope you enjoy looking at this as much as I enjoyed making it.
And please excuse the tail, it gave me such grief! <3
C R E D I T S
Horse: Equustock.deviantart.com
Background:
Fairiegoodmother.deviantart.co…
Reef:
Indigodeep.deviantart.com
Seahorse:
Wolverine041269.deviantart.com
Fish:
Mysticmorning.deviantart.com
Splashes:
Moonglowlilly.deviantart.com
Shell:
Aswad-hajja.deviantart.com
All else painted using an Intuos 4 tablet and Photoshop CC