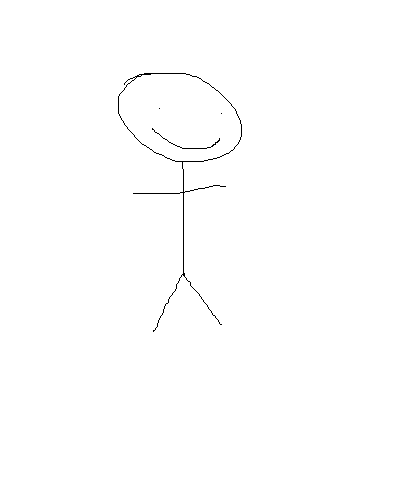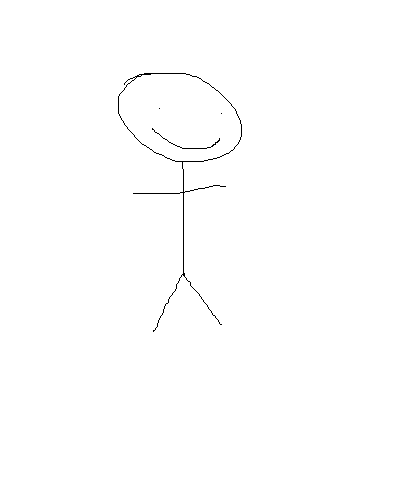 Watch
I think this might be my best picture ever.



Comments are not going to be disabled on this, but I am getting too many to keep up with. You can comment, but I probably won't reply to it... I don't really have time. I have things to work on. I might reply to some of them later... maybe. When I get the time.
...This ... this figure... is absolutely heart-stopping! I cannot describe how amazingly wonderful this stick figure is. How do you honestly manage to pull off SUCH a beautiful piece of art? I would seriously mount this on my wall in every room in my house.

VISION:
This picture has wonderful composition. Your eyes are drawn to the stick figure, yet at the same time, that amazingly detailed background draws you in, too. Not to mention, that stick figure is devilishly handsome.

ORIGINALITY:
Who could have thought up such a thing? It literally EXPLODES in your face with creativity and individuality! I mean, look at that stick figure! And that background! I have never seen ANYTHING of the sort before!

TECHNIQUE:
I must say, you are QUITE skilled to have pulled off such a detailed stick man. His body is in perfect harmony with his head; His legs and arms are so detailed and perfect; and his head has this ever so adorable cowlick sticking out. How cute! I also LOVE how his face fits just so perfectly into his oval head. And that detailed background- how DO you this ALL ON MS PAINT?

IMPACT:
Oh, five stars, definitely. Just LOOK. The picture is just dripping in emotion and exploding with colors. I love it. There is nothing more I can say. I just love it.
The Artist thought this was FAIR
218 out of 221 deviants thought this was fair.