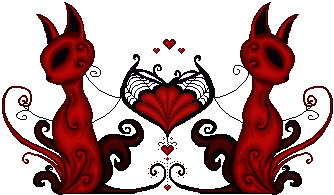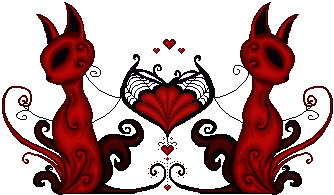 Watch
----IN ORDER TO SEE THE FULL IMAGE, PLEASE PRESS 'DOWNLOAD TO THE LEFT OF THE IMAGE.----
I don't know why I titled this piece "love." I don't really get that vibe from it, but there are hearts and it is red.

I couldn't think of a better fitting title. The title isn't very important, anyway.
I started out with a cat, but since it didn't come out looking lively, I made this into more of an object/design instead of a scene with living, breathing cats.