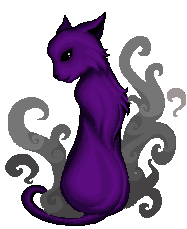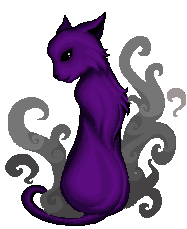 Watch
----IN ORDER TO SEE THE FULL IMAGE, PLEASE PRESS 'DOWNLOAD TO THE LEFT OF THE IMAGE.----
...Yah, you know the drill.
I've been in an art rut lately, so I wanted to just do something for fun to help me get out of it. It happened to be cat - go figure.

It turned out looking like some sort of hell cat, or something and
gave me the idea to put mist around it since I couldn't think of anything.
Turned out fairly simple.