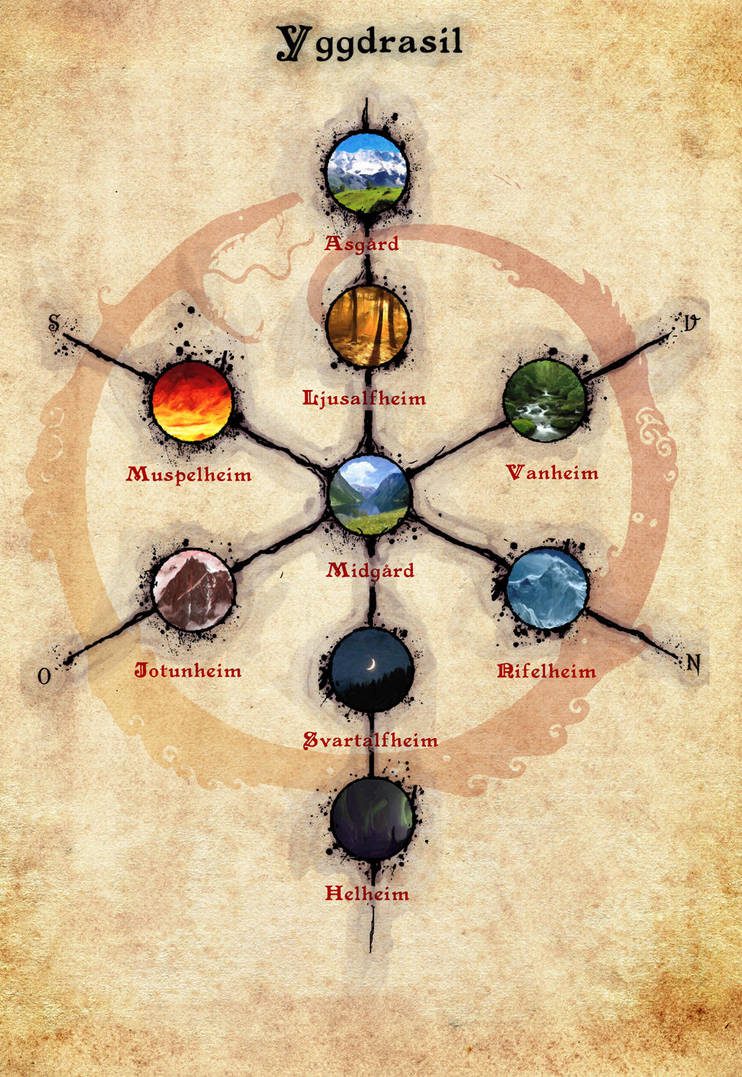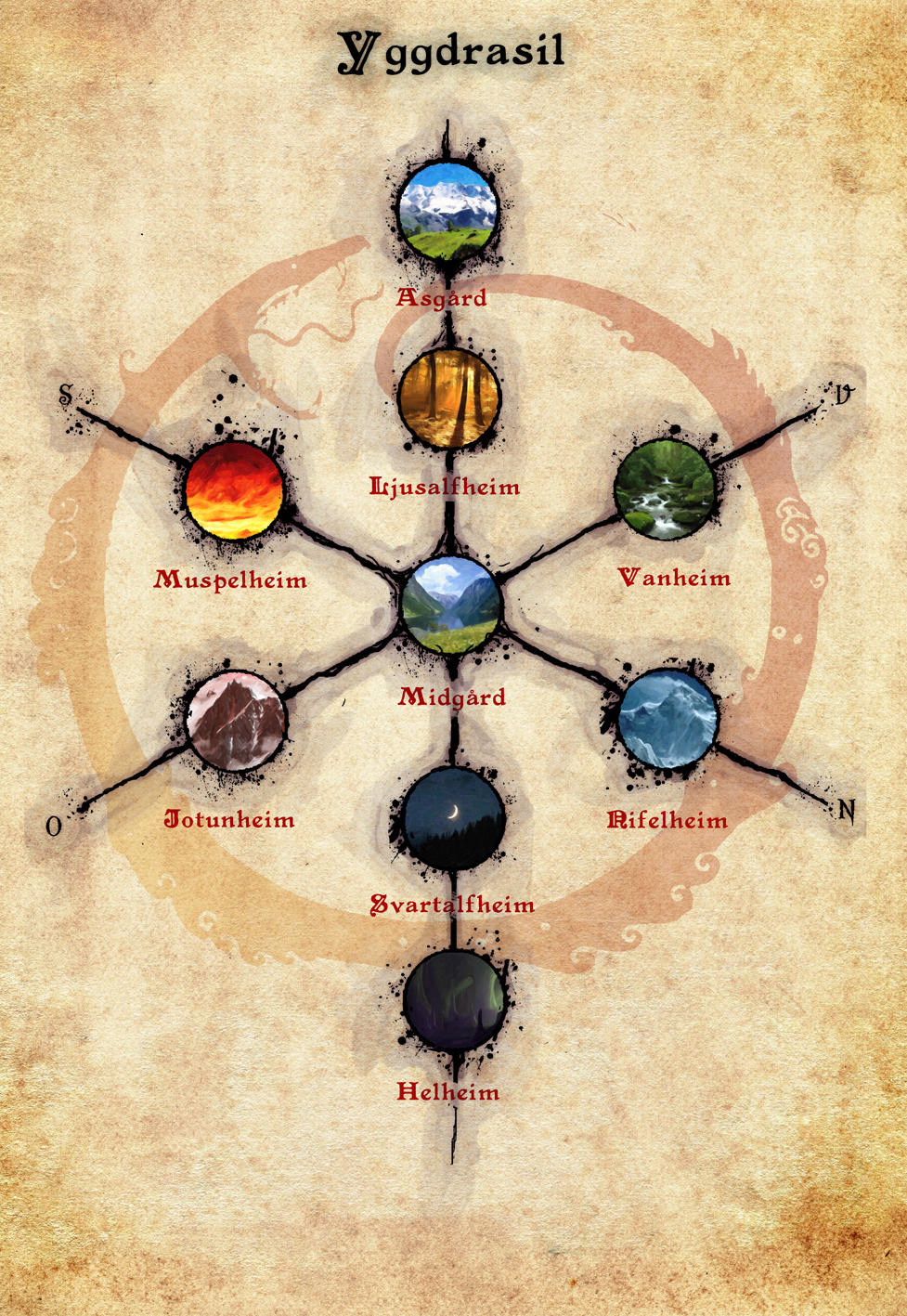 A structure of the world tree Yggdrasil of nordic mythology and the nine realms/worlds. This is from a never finished RPG-project called The Children of Yggdrasil.

I came up with a story idea once; nine main charaters, all with the scar on their backs. The scar was in the shape of Yggdrasil, each character had one of the nine realms as the origin point of the scar, essentially whatever gave then their scar hit there first and then spread out into the rest of the dipiction of Yggdrasil. Each of them would be a representation of whatever realm was the origin point on them, in appearance and personality... I never went anywhere with the idea though.
Reply

Sounds like a cool story idea! Should be explored!
Reply

Very nice work, evocative presentation that subtly incorporates the ouroboros
Reply

Me gusta bastante esta imagen de Yggdrasil


Reply