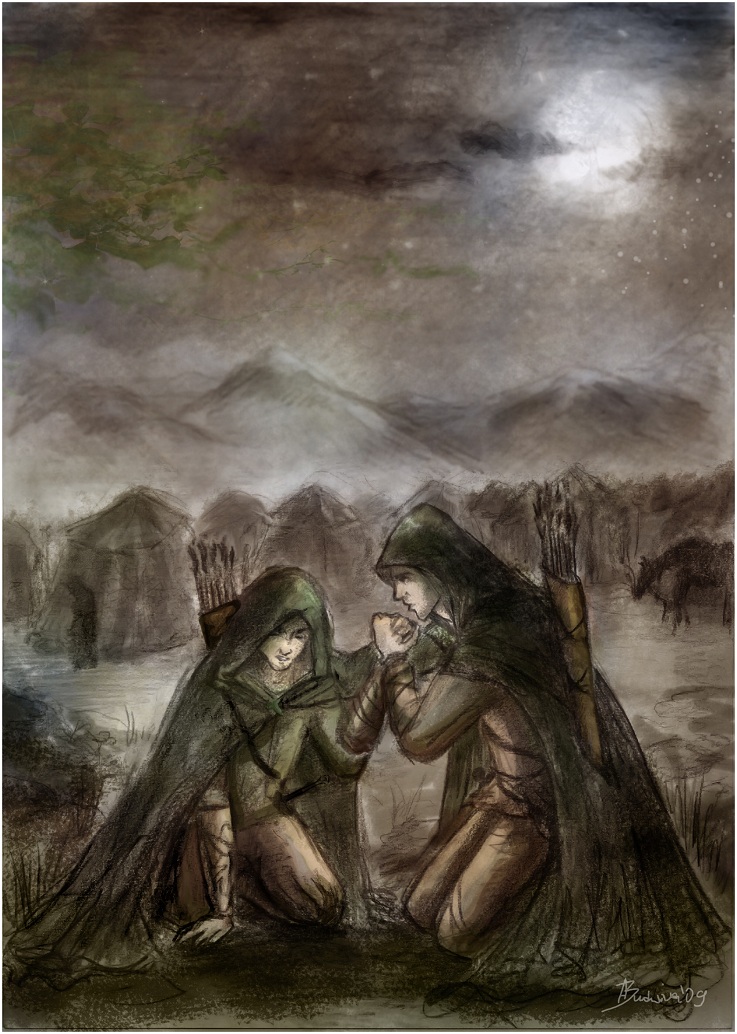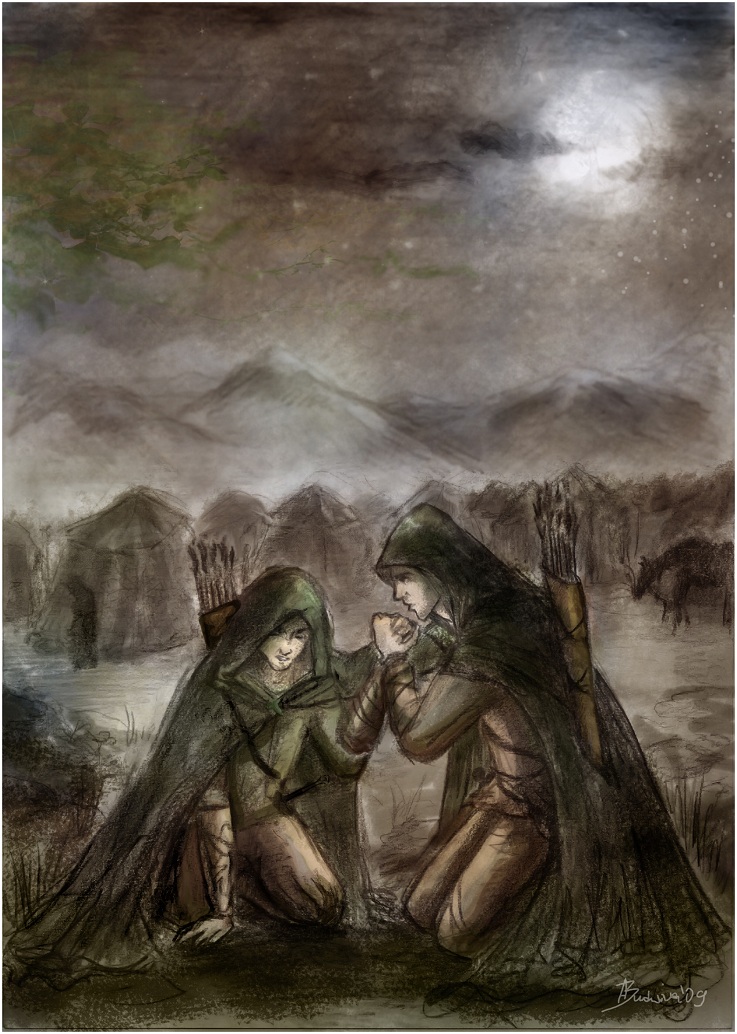 Watch
SPOILER for Ranger's Apprentice The Burning Bridge!
"Halt felt a cold hand of premonition clutch his heart. He cast his gaze around, looking back down the path where Gilan had come. Bad news from Celtica. And Gilan apparently alone.
<Where's Will?>he asked quickly. <Is he all right?> "
Just a coloured (in photoshop) sketch. It's Gilan and Halt as I see them in Ranger's Apprentice series by John Flanagan.

not perfect but I like it.

close-up :
[link]