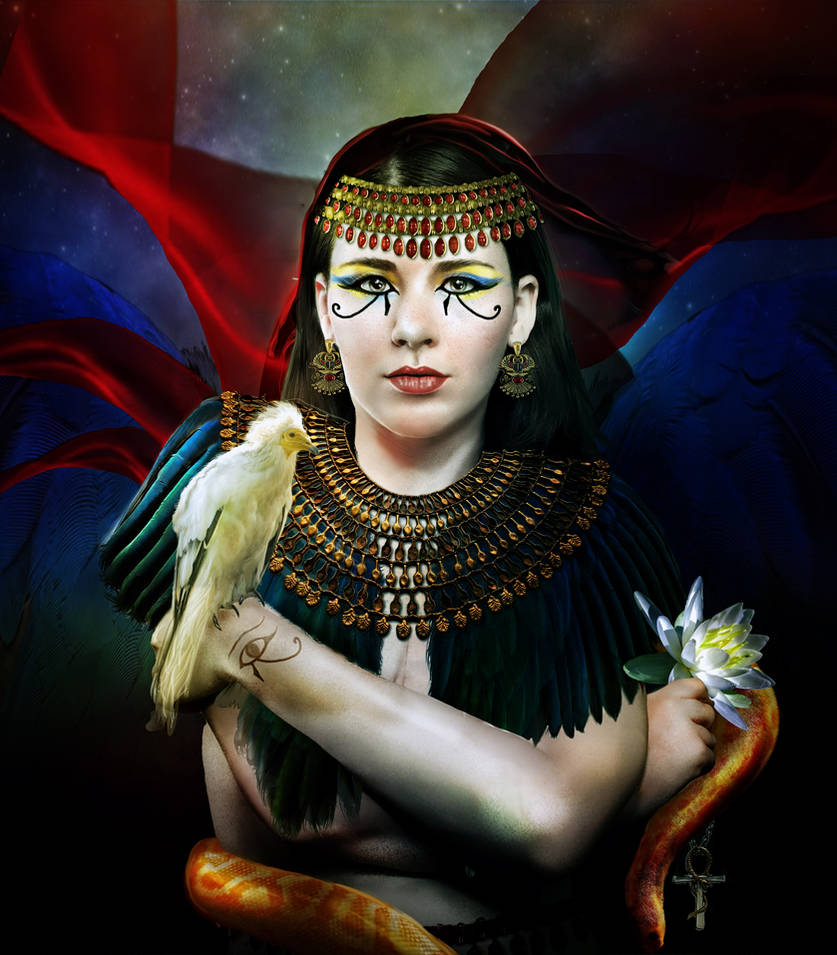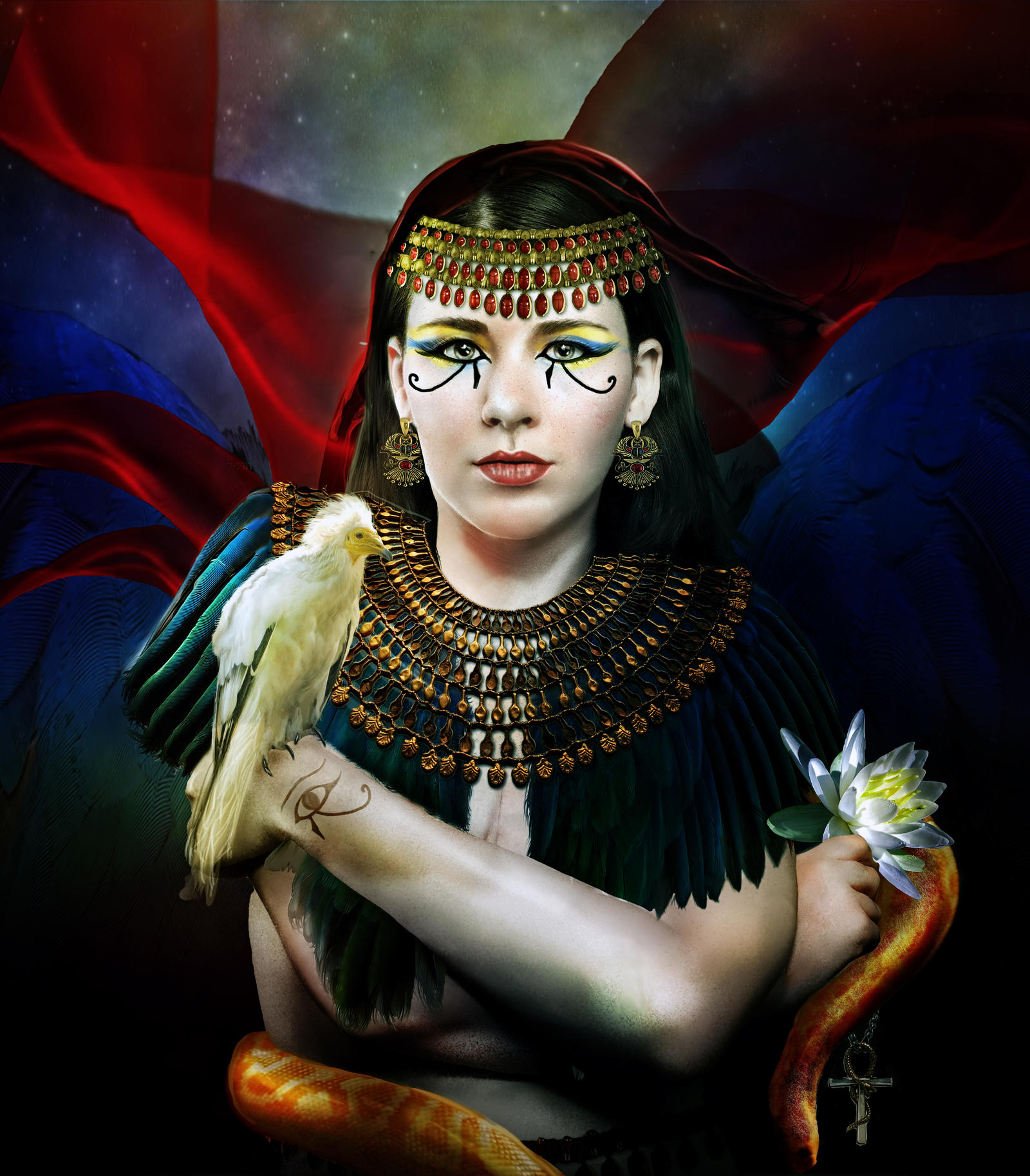 Watch
Also Known As: Eset, Aset, Iset, Ast, Auset
Responsible For
Motherhood
Marriage
Love
Sexuality
Health & Healing
Immortality
Magic
-Egyptians addressed her as "thou lady of the red apparel" and she is depicted wearing red in many of the historical images of her. Of course, she has also been depicted wearing other colors, so this is not a requirement.
-There are many works of art depicting Isis with wings.
-Isis is frequently shown with a headdress that has a vulture resting on top of her hair, and on top of that a pair of cow horns surrounding a sun disk.
-Many images of Isis show her holding an ankh in one hand. Other images show her holding a Lotus flower.
Stock Credits:
Model
Wing
Vulture
The jewels are from my own personal resources (photographs, then heavily painted). Packground and snake both painted. Model repainted in full.
This is for

contest.