Cyborg 009 was created in 1964 by famed artist Shotaro Ishinomori. It's presented in a variety of media since that time, from manga, TV series, movies, to video games, it's been seen all across the world, and beloved my many.
Cyborg 009 Introduction
The reason for this success is not hard to find. It has a strong central cast of characters, who were kidnapped and turned into cyborgs against their will by an evil organization. This organization, Black Ghost, created them to use them as weapons of war for hire. The cyborgs rebel against them and vow to fight on, and rid the world of the atrocities of Black Ghost and others. From hidden wars to biological experimentation, the cyborgs confront these issues and must handle the physical and mental stresses and continue with their mission.
One of the latest incarnations of this series is an anime created in 2001. With bold digital paints, retro styling, and stunning backgrounds, it's a well crafted tribute to the original story. Sadly, this series has not seen a proper release for home viewing outside of Japan, even though it aired in dozens of countries. In the US, the program never even finished its proper broadcast on Toonami, the episodes never seen in an English-speaking country. While enjoying the fandom, we ask for your help!
Petitions for Cyborgs!!!

Petition for streaming Cyborg 009 on American websites
. This is American only because they block them from other countries.

Petition for releasing Cyborg 009 on DVD
. I know several of you have merchandise you import or get someway from America, where ever this DVD is released, I must ask you to do that again.

There is also
a Facebook group for the petition
, join now!
Americans, if you want to watch Cyborg 009 in a proper form online, sign it. International and American friends, if you would buy/import the DVD set, please sign the DVD petition.
Please, post a journal, update Facebook, post in an online forum, get the word out about what we want to do! If we let businesses know we'll support them, they will act for us.
dA Cyborg Groups
You can see some of the tributes fans have made for this series on dA through groups! Check 'em out!



Artists Work of cyborg 009
Here is a small sampling of the great pieces found on dA! Check them out, and share more about this great show!
:thumb131100547: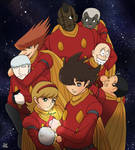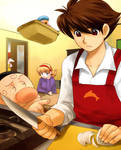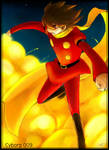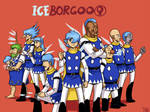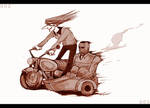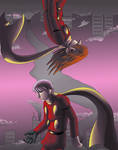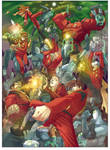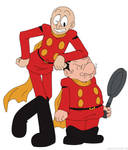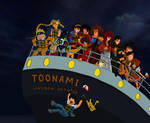 :thumb137146997: :thumb162922808: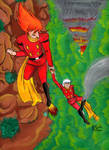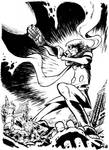 :thumb80834275: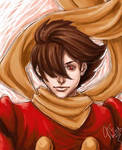 :thumb133561804: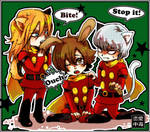 :thumb149530782: