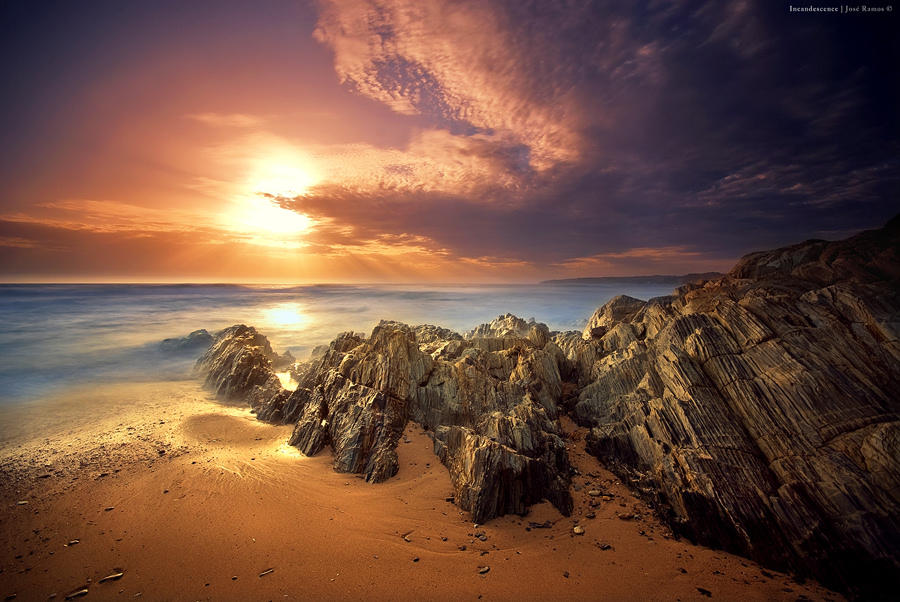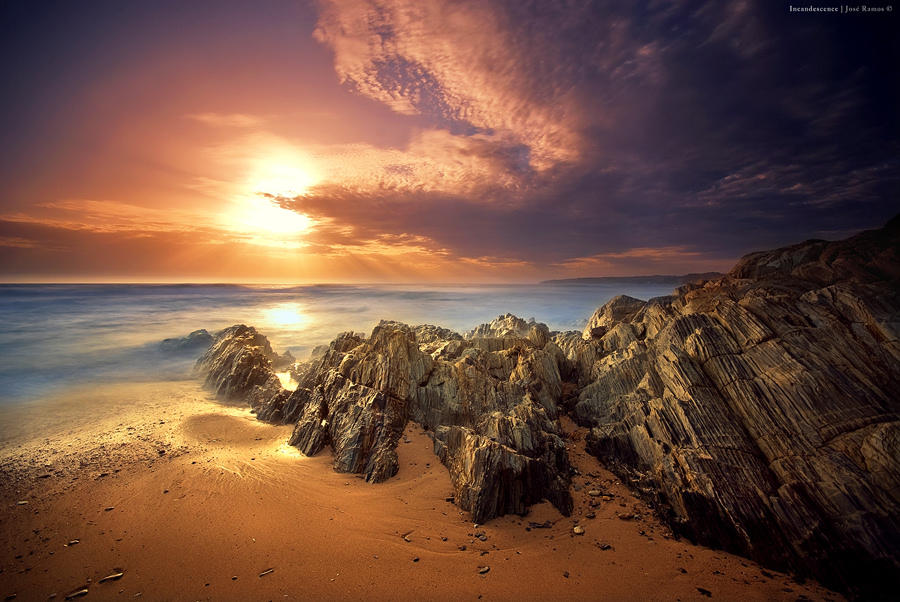 Watch
(Sorry if you saw this submission twice in your message center... I chose the wrong image when I submitted it!

)
Incandescence
When sparks start pouring from the sun, the quiet world I live in ignites and becomes alive...

Shot on the wonderful Vila Nova de Milfontes some months ago. It was the first time I went to this place, and I decided to stay in this spot, waiting for the sun to come down. The waves were quite strong, the air was filled with salt and moisture, and filters had to be cleaned almost every minute. There was such an amazing light that afternoon, and I'll be looking forward to submit more shots from that session.
José Ramos
________________
Vila Nova de Milfontes - Alentejo - Portugal
Pentax K10d + Sigma 10-20
Hoya ND400 9 stop filter
Hitech 3 stop ND Grad
Manfrotto tripod + head
Remote shutter release
f/8
6 seconds exposure
ISO 100