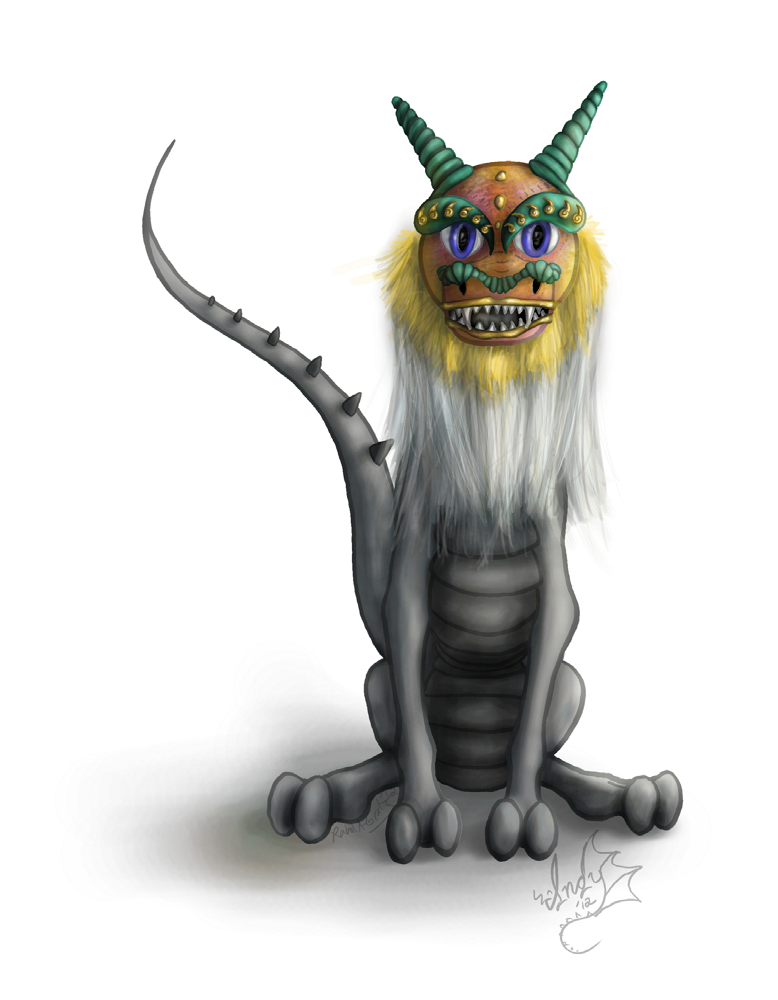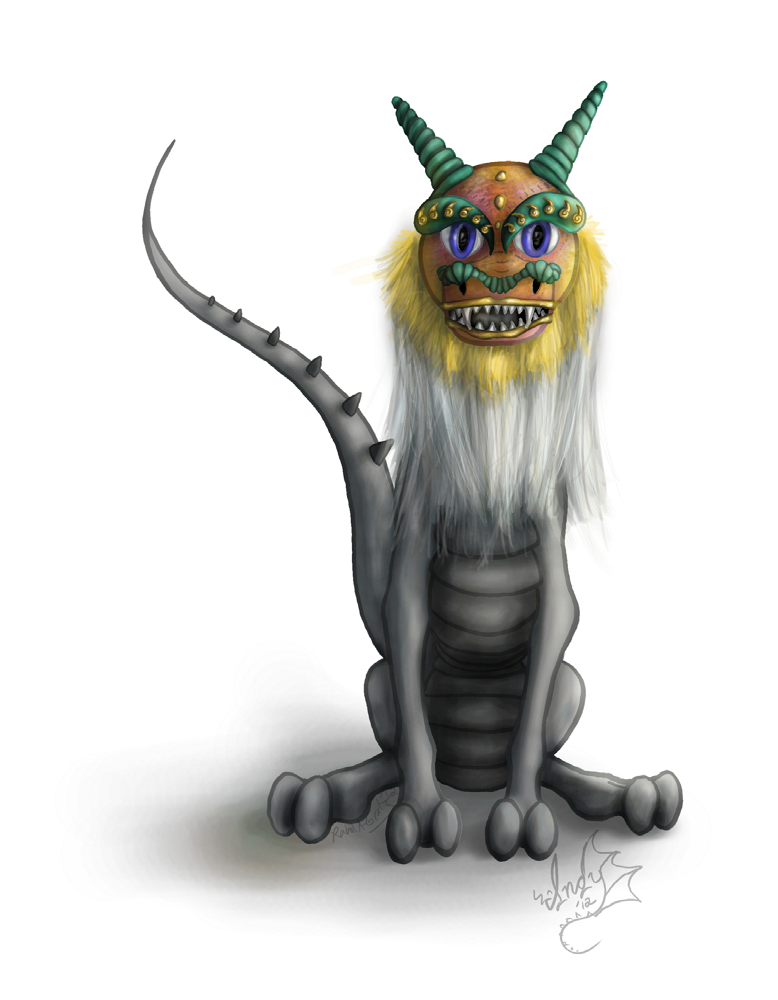 Watch
A
Bishen Realm
/
BishenRealm
adoption.
---
Dragon: ???
ID#: mc132f
Description: Machesri Grey Terran Female
Adopter:
Dracogrex
(
)
Special Characteristics: Several deep scars on her back and face from past battles. They are mostly covered by the mask and its mane.
Magical Objects:
Spring Dragon Mask

Spring Dragon MaskSpring Dragon Mask
This painted mask is an old and powerful artifact. On the inside of the mask's forehead, a large, gray diamond has been set into the wood. The powers granted by this mask depend completely on the wearer. As such, it is an object sought by many.
Spring Dragon Mask: This dragon mostly uses the powers of the mask to escape the notice of those around her. Most of the time, people do not even know she is there. If someone were to look at her, they might fill the space with something common, such a dog, small child, or even an inanimate object. When forced to defend herself, this dragon can use the power of the mask to produce a breath of ice cold fog that disorients the target.
Clutch:
Mixed Clutch 7: Halloween Clutch 2009
Notes: This older female has traveled throughout the continent and gathered many odd skills. She enjoys the bustling chaos of large cities, so while solitary she is never alone.
---
Story
---
This image is only available for use by the
Bishen Realm
/
BishenRealm
adopter to whom this dragon belongs. No one else is granted any rights to use this image.
Use of this image by the adopter is dictated by the Image Usage Terms on the Bishen Realm website:
bishen.indyslair.net/adoption/…

OH my GOD i just found this WOW ........ wow ...................

this is the best thing to happen upon. thank you so much, indy!! i should redo that awful comic, haha......

i was just trying to explain the nrbc to people the other day, by the way, it made me all nostalgic ... i hope you've been well. <3
Reply

Glad you like.

I went on a bit of a tear earlier this year and finished most of the Halloween dragons.
I have been very well. You know, it's been years, but I still have moments where I take out the NRBC and try to figure out a way to fit it into my adult life. So many fond memories...
Reply

I have to say, I really enjoy the dragon mask. It caught me completely off guard, and is delightfully done.

Reply

Yay, glad that everyone's not scared of it. XD I don't know why, but the first time I read Ams's comic, I immediately thought of a masked dragon... even though there are no masks in it.

While I have you here, is that a clockwork horse in today's Bird Seed?
Reply

That is one freaky-ass mask. XD
Reply