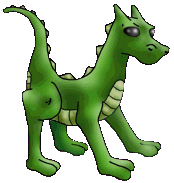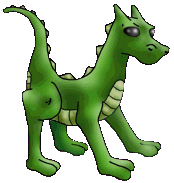 Watch
A
Bishen Realm
/
BishenRealm
adoption.
---
Dragon: Zulda
ID#: mc07f
Description: Machesri Green Terran Female
Bondmate: Woodie
Adopter:
lethe-gray
(
)
Magical Object(s):
Garden Gem
Clutch:
Machesri Clutch 1: Wild
---
Story
---
Past Stages
---
This image is only available for use by the
Bishen Realm
/
BishenRealm
adopter to whom this dragon belongs. No one else is granted any rights to use this image.
Use of this image by the adopter is dictated by the Image Usage Terms on the Bishen Realm website:
bishen.indyslair.net/adoption/…

Reply

Awesome, fixed.
Sorry, I know you emailed me the updated links already. I was just blindly copying over stuff from the old records and forgot to check whether I had a newer link.

Reply