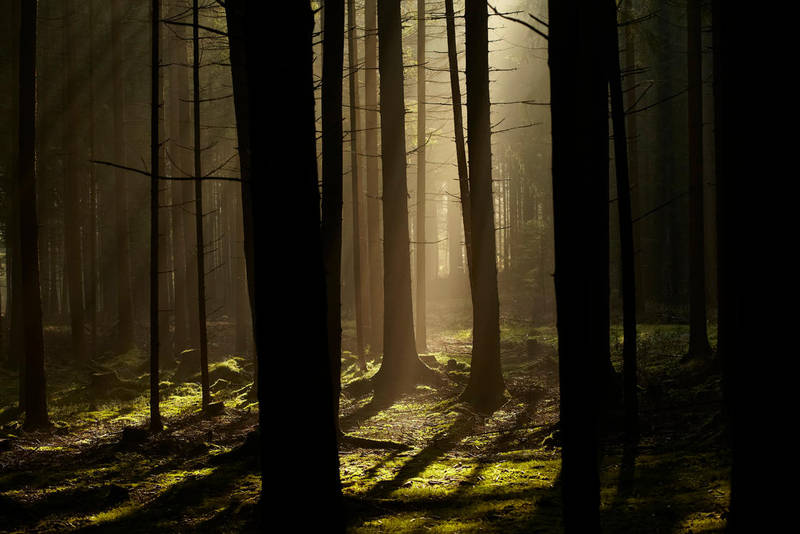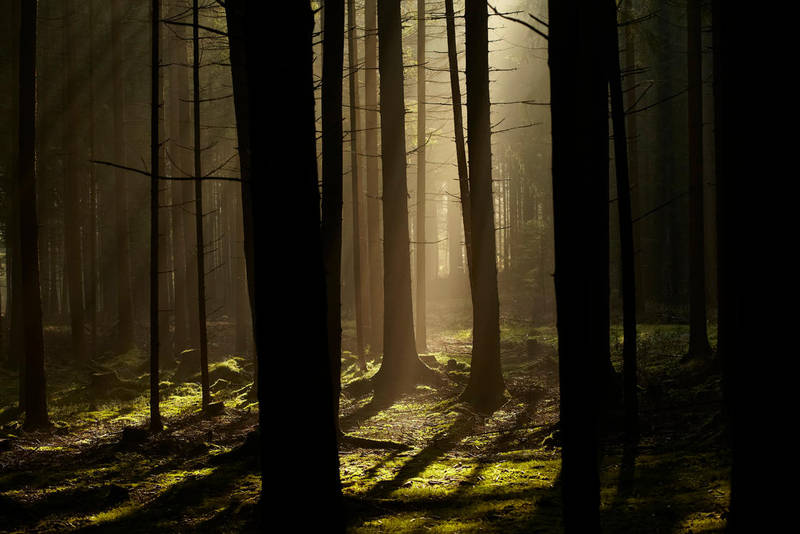 Some of my favorite photographs are ones that clearly required a vast array of elements to align at just the right time and place. This is one of those photographs.

You started out with an incredible forest location just waiting to be rendered on a canvas or captured on a screen. You then chose just the right moment, when the trees were bare, the gentle fog filled the spaces between, and the sun's crepuscular rays poured through the treetops, filling the space with a soft but radiant glow seemingly emanating from the center of the forest. The sunlight then reflected off the vivid moss-covered forest floor to cast the fog with a beautiful greenish hue. This incredible lighting separates the trees into a myriad of different shades, creating a dramatic sense of depth in the frame.

All of these elements combine to create a fantastic image, seemingly out of a fairy tale. Wonderful work!
The Artist thought this was FAIR
1 out of 1 deviants thought this was fair.