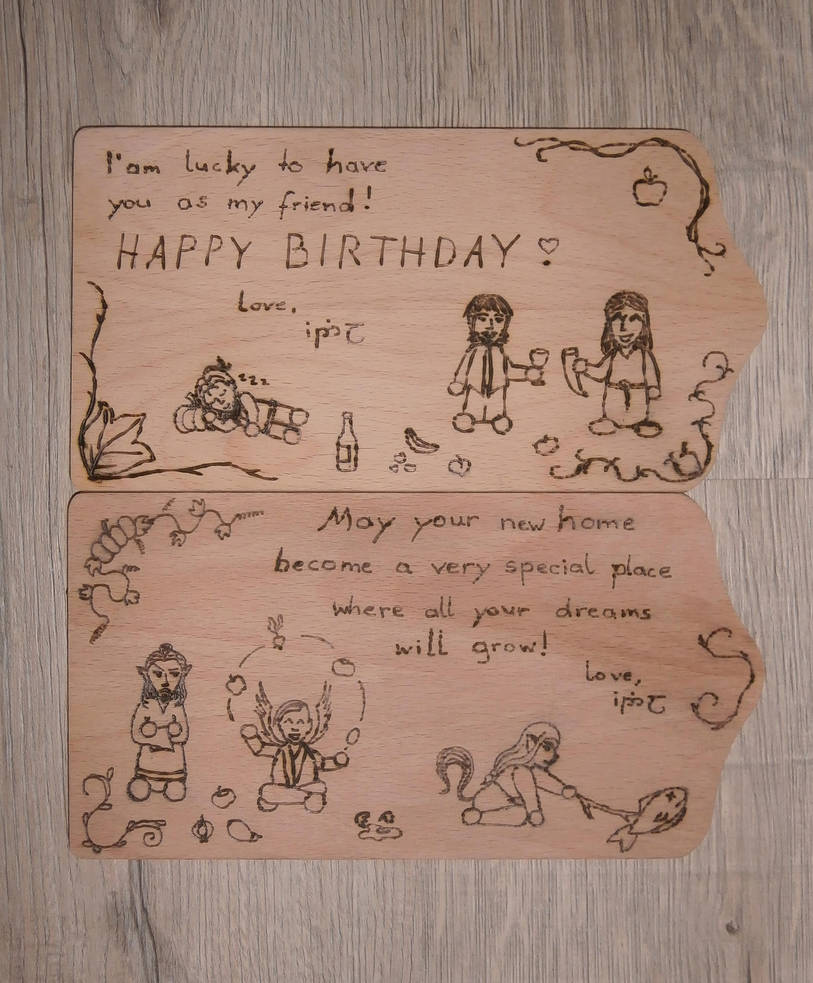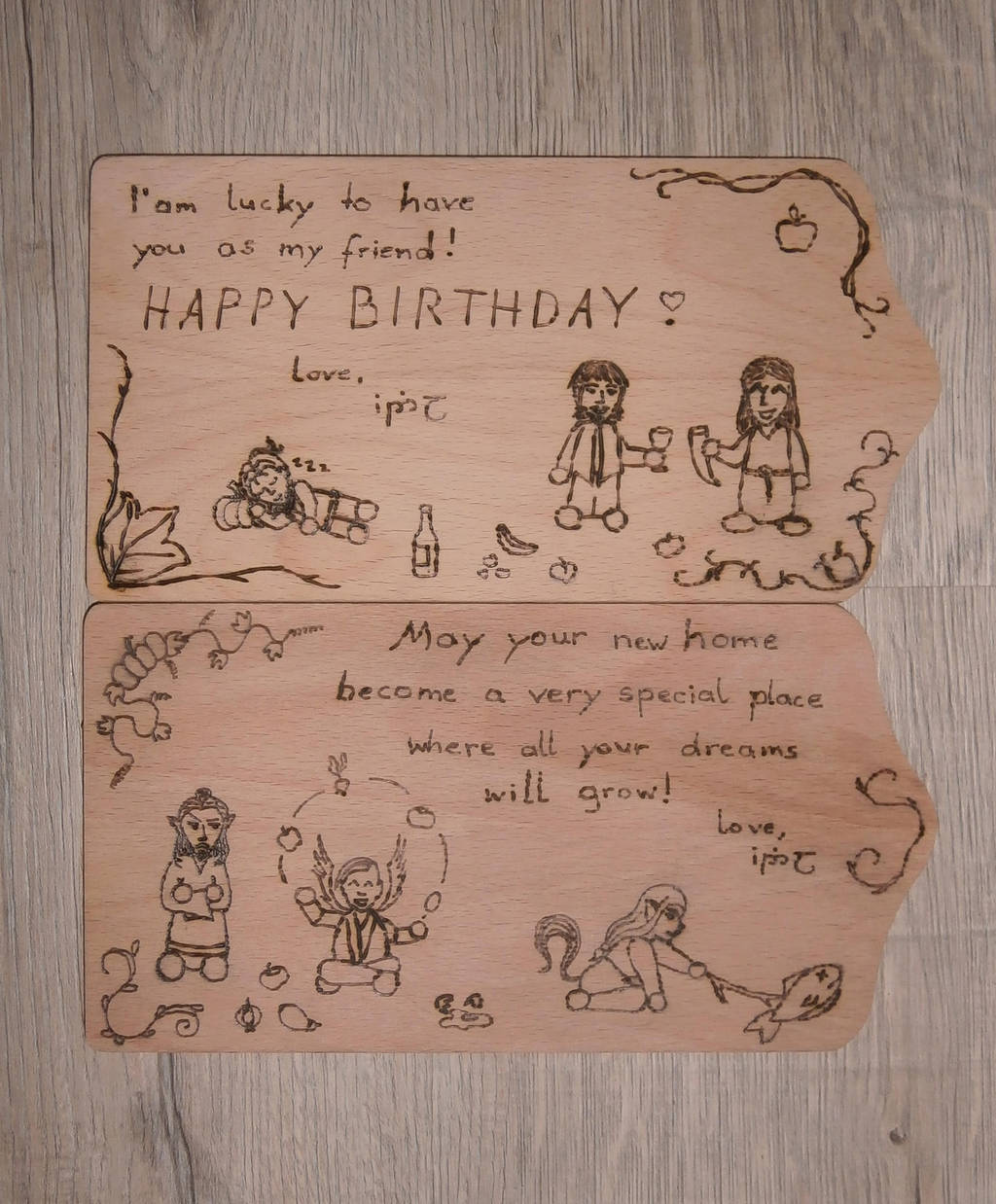 These are two cutting boards with chibi versions of
Csendes-Arny
's and my characters doing various nonsense

. It was a birthday gift for her

.
From top left to bottom right:
Kalin, Zyah, Skirgard

Telyn, Nity, Csendes Árny

Thats a wonderful idea, that had to be so meaningful.
Reply

Wow, that's absolutely freakin' awesome!!

Reply

Reply

I am glad you like it!
Sorry, that it didn't turn out as perfect as you would have deserved! I am sorry for the typo and that some elements are not as recognizable

.
Reply

They are super cute and really personal

Can I ask something? I see you tried to add links to my characters' names, but I don't think they are valid. They don't work for me, and I looked into the source code and they seem odd there too. I don't complain, it just made me wonder how you tried to add those links? If you did it correctly then it's a new glitch on dA



Reply

I am glad you think so and feel a bit more relieved now

!
However that issue with the links annoys me

! I fixed it now!
Reply


This is cute. And bananas as a pillow!

Reply

This is really cute! The only thin that bugs me is " I'am " instead of " I'm" or " I am"
again really good! keep up the good work!!
Reply