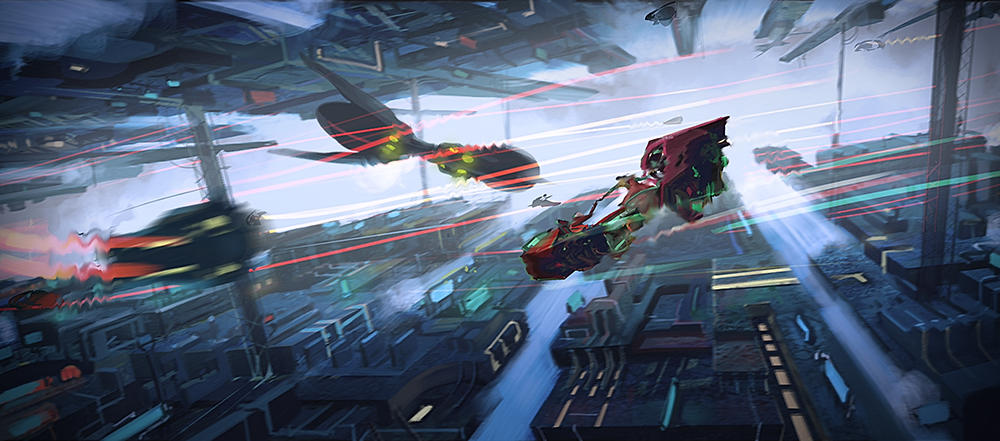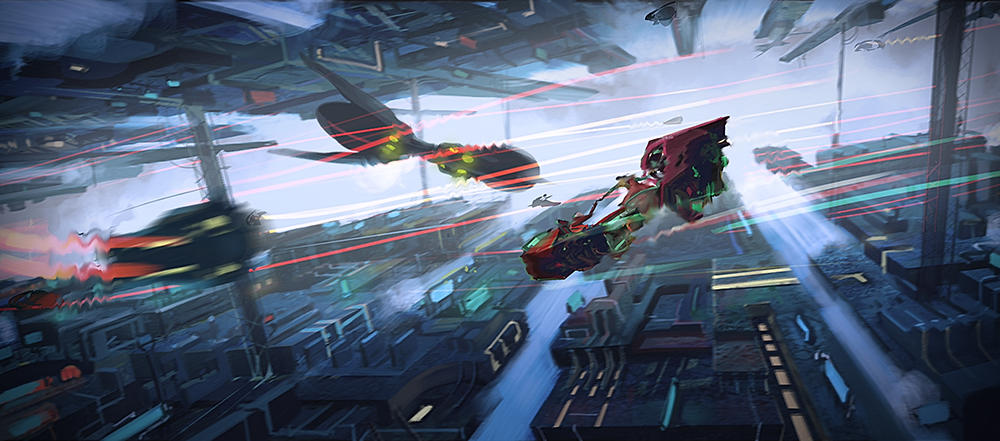 Watch
Buzz Bot is another personal project I was working on... it's an unconventional love story between a young police officer (Theo) and an older jazz cabaret singer (Beatrice).

I don't want to bore you guys, but long story short.... the story revolves around different styles of music clashing. The invading aliens is Classical music, and the humans are Jazz. Beatrice's jazz signing inspires the human race to push back.

The image above is when Theo smuggles Beatrice back onto Earth in order to inspire (and sing) for the rebel group; however, the Alien's have been watching and they have come to arrest them both.

I imagine Theo saying to Beatrice "GRAB ON!" as they make their daring escape. I HOPE THEY MAKE IT!