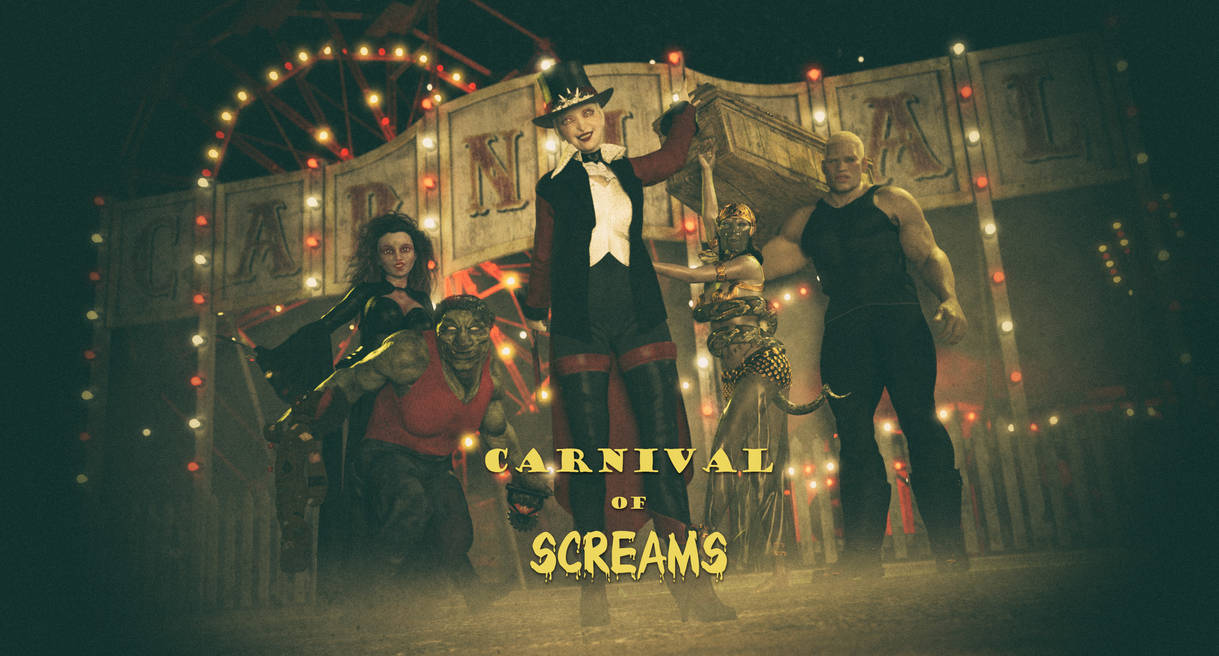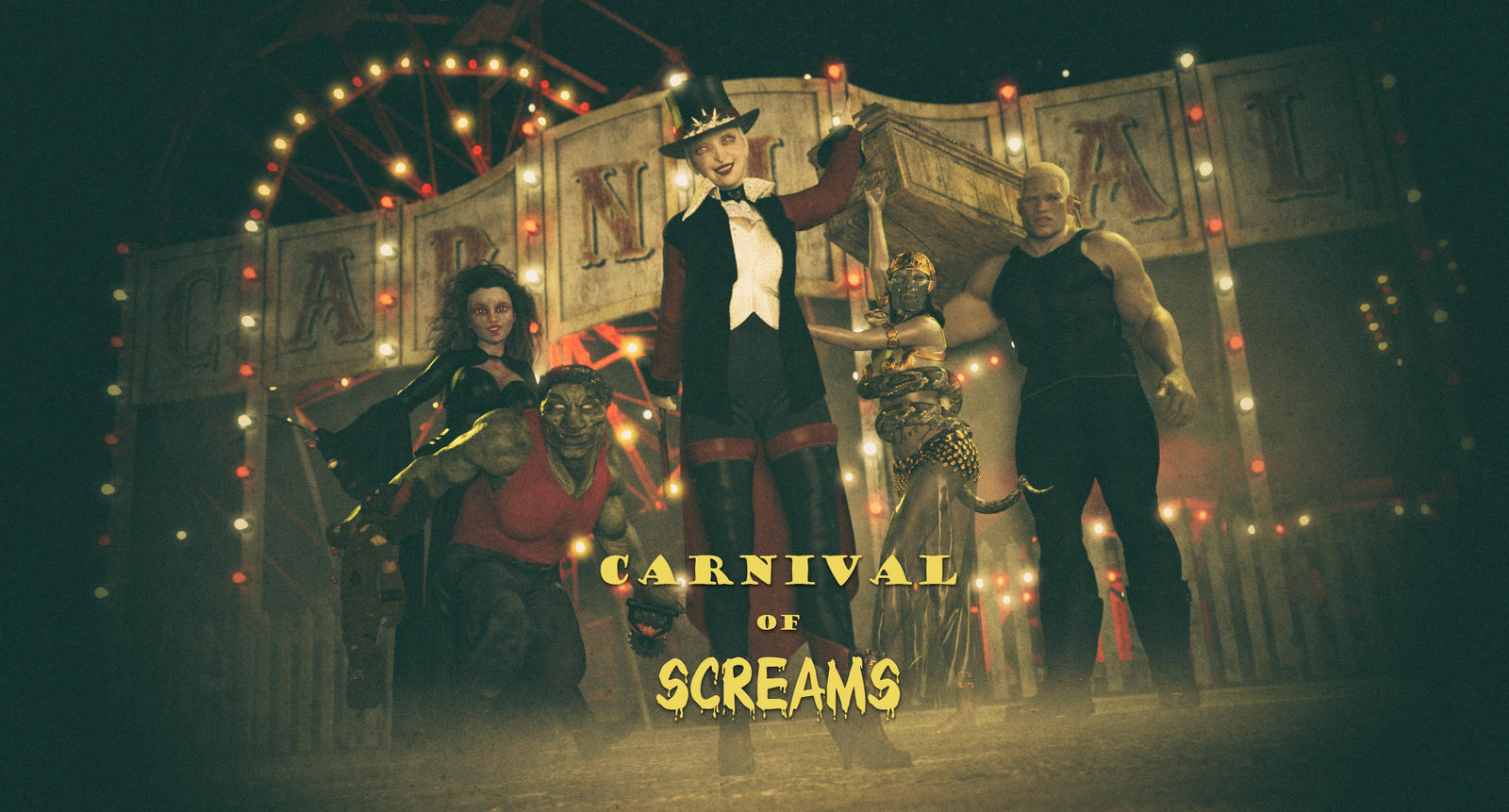 Watch
I started this some time back, but didn't get the right vibe until the spooky season. I'd love to read a story with this as the cover art...

This cover tells a story. Getting more and more pictures in my head

Reply

I really like the feel of the whole scene - can almost hear the sounds of the Carnival. The mist, the lights and characters are great... and they're all looking at me, beckoning me in.. nooooooooooo!
Reply

That must have been a good vibe. Each character freakier than the next and the carnival background and vintage burlesque style are pretty cool. Yeah I guess it would be quite fit for a book cover!
Reply