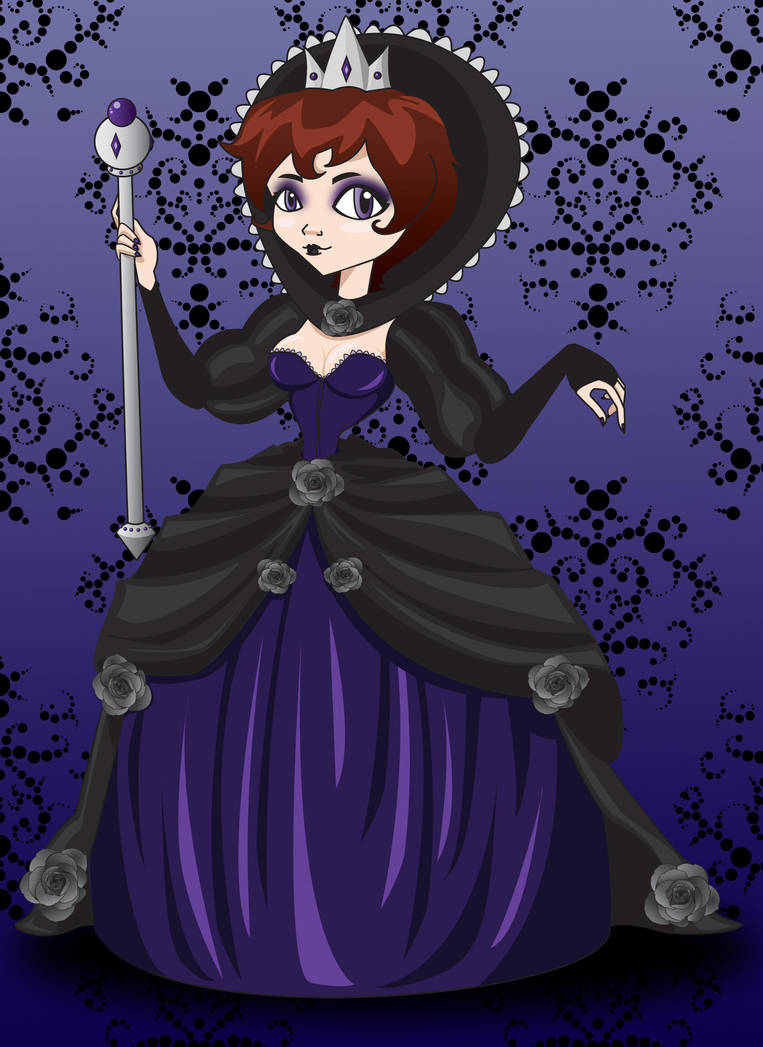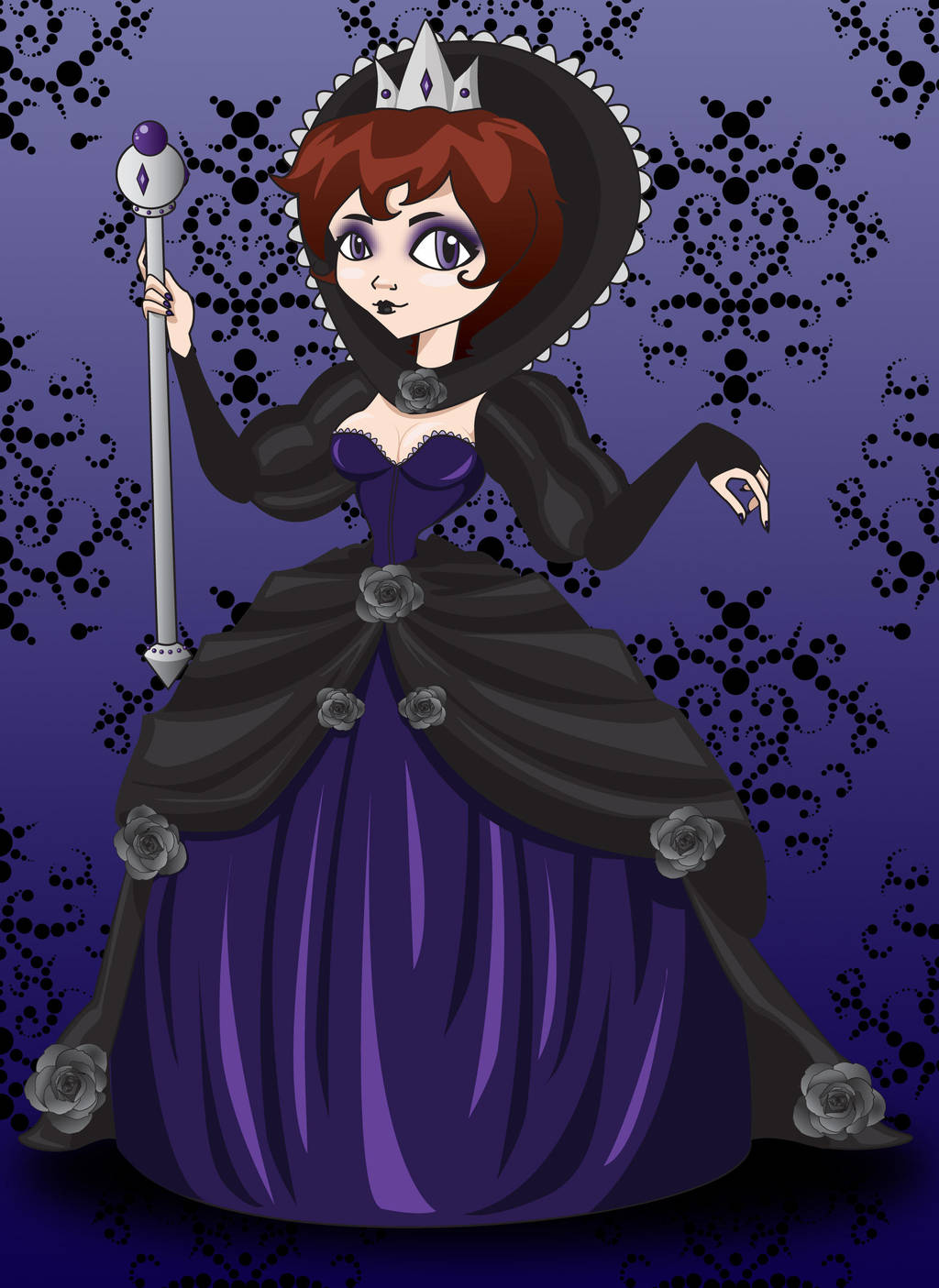 Watch
Looky looky I am Burtonfied!! Obviously, this is a Tim Burton style portrait. Oh I wonder what my favorite colors are...? XD;
At times, gold metal can be good for jewelry, but gold is usually good with a warmer value of purple (more so red-violet.) To make the composition work, I went with silver for her design because silver more so goes with cool colors. The purple I am using is more of a blue undertone, making the silver work with the dress and overall theme of colors.
Now, the poofs on the top of her sleeves are striped for a reason. The dark black stripes are velvet while the lighter stripes with the highlights are satin. The poofs have two different fabric textures to make her dress unique. The drapes on her dress is also satin with purple satin fabric coming from underneath.
How long did the overall project take?

The drawing portion took me about half an hour to 45 minutes.

The vectoring portion took me 24-30 hours.
This image is full of tender love and care. Basically this is my creation and took care to put in every detail possible. From the roses to the painted fingernails, everything is in its place.
I hope you all enjoy and if you have questions ask away. I will be willing to answer. ^^