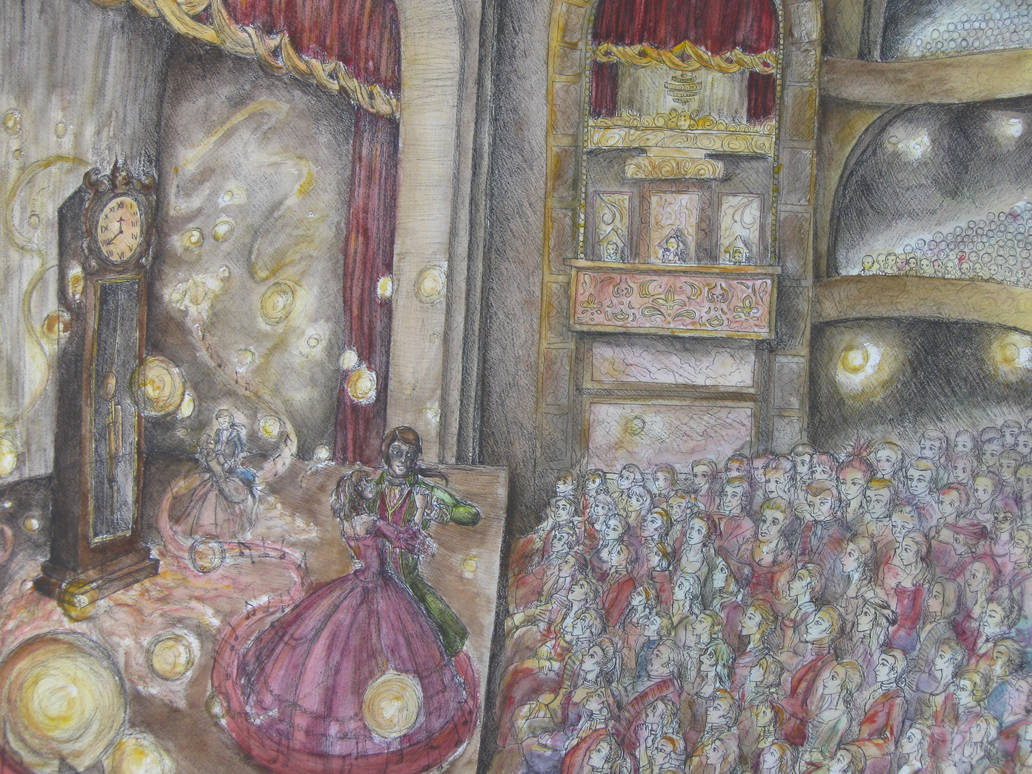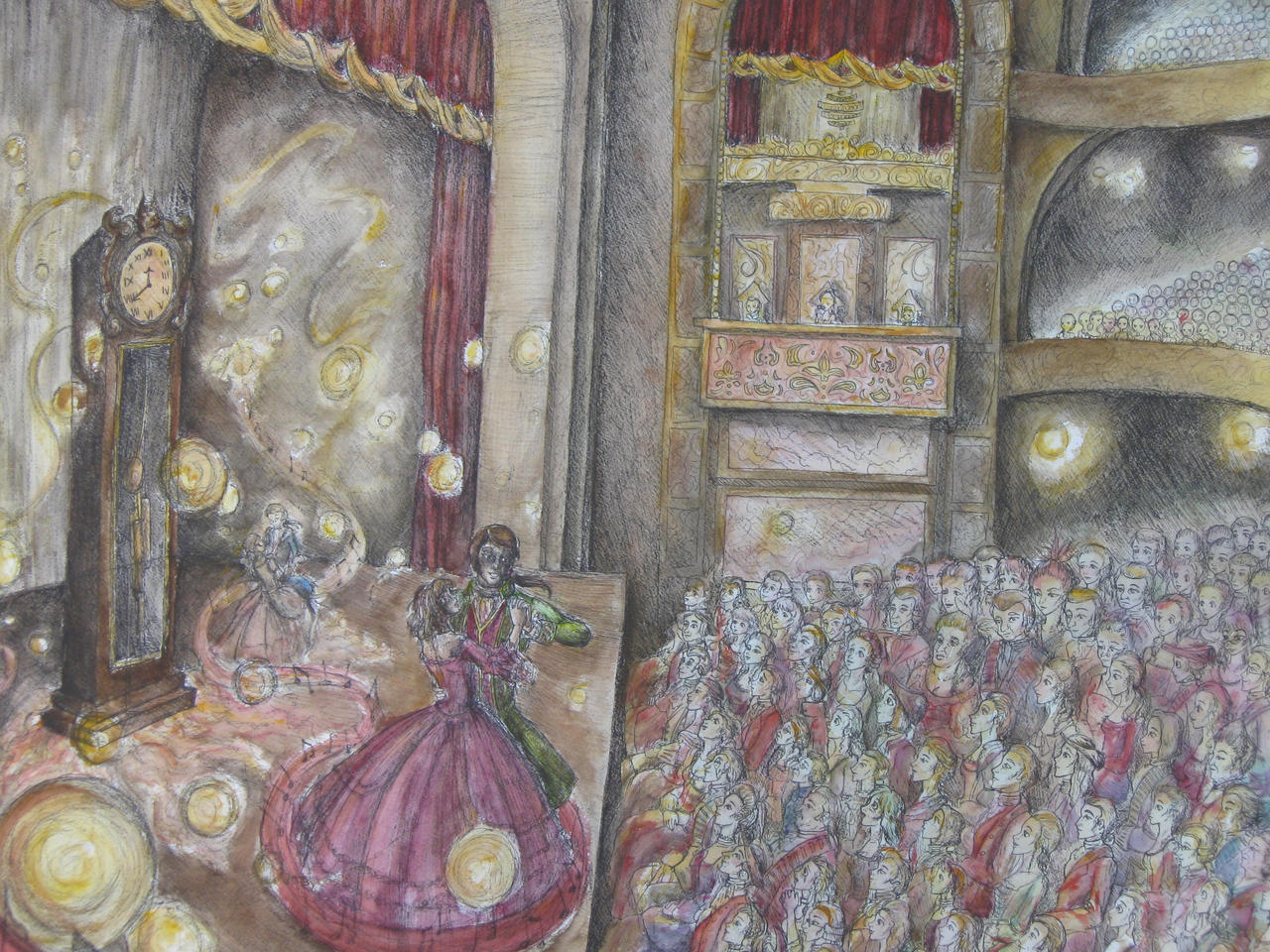 Watch
Part 3 is up and at'em!

Now we get to see the face of our phantom, but also ANOTHER interior painting. Oh my Lord you have given me SO much strength to FINISH this BEAST!
Remember when I told you that I was inspired by the Renaissance masters??? Yeeeah, detail detail DETAIL!! Basically freaked the crap out of my professor.

The audience are all ghosts, hopefully you can see that by the completely different coloring strategy. I think it really works with the washed out/Fauvist coloration (Fauvism: use of bright colors) But also, if you look around there is a ghost that is directing your attention to the stage, trying to pull a Renaissance idea into this. But yes, I tell you what, everyone in the audience you see are detailed...crraaaappp.
The audience in the balconies are small and tiny and art the way they are FOR A REASON. Otherwise, overkill.
The people in the audience are random, but there are people who influences me and helped me grow up into who I am today. So in a way, it is a homage to them: family, friends, teachers/professors, and even my own characters are involved in this. Why not? There's plenty of room for them, might as well give them a chance to star in the series. X3
There is music playing in the background, seeing the flying music strands, and the light lamp you saw in panel 1 [link] has turned in to a large Grandfather Clock. Why? Because I have creative rights. Make up your own interpretation.
Well, enough babbling from me, I'll let you get to looking and making your eyes bleed out.

Theatrical Ghost Story concenpt/plot --> me
(I think you guys are getting the jist by now, but still :3)
Art/illusrations --> me
DAAAAAANG....14 hours of drawing and another 10 hours of painting 24 HOURS