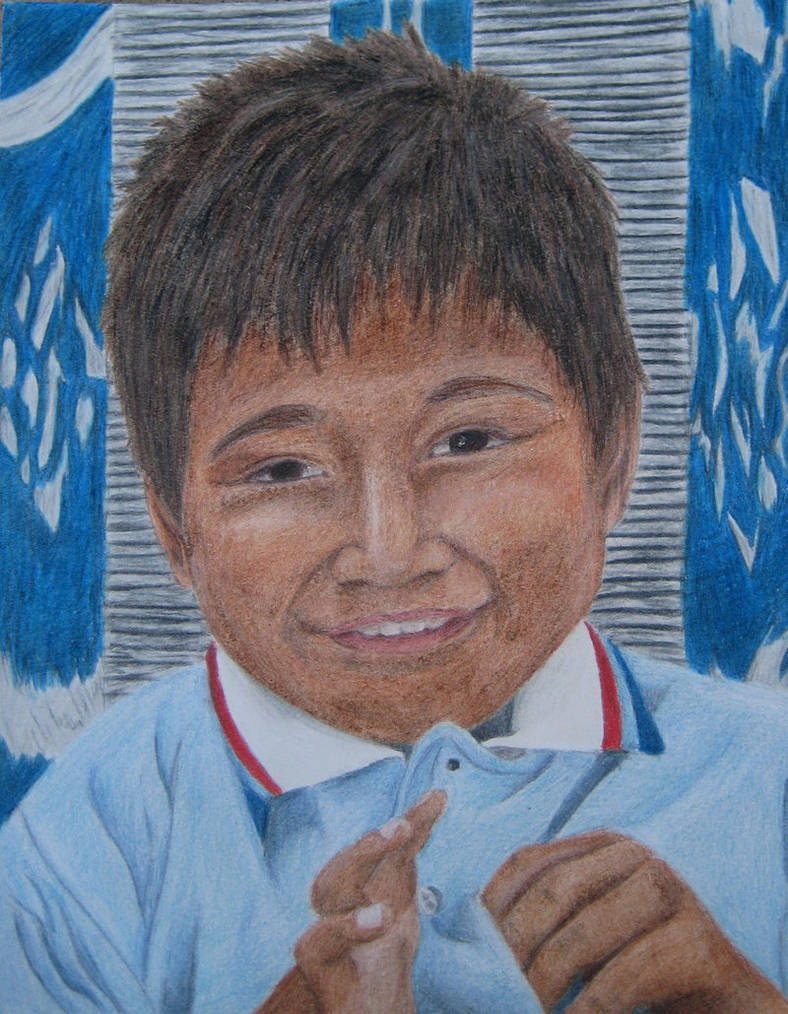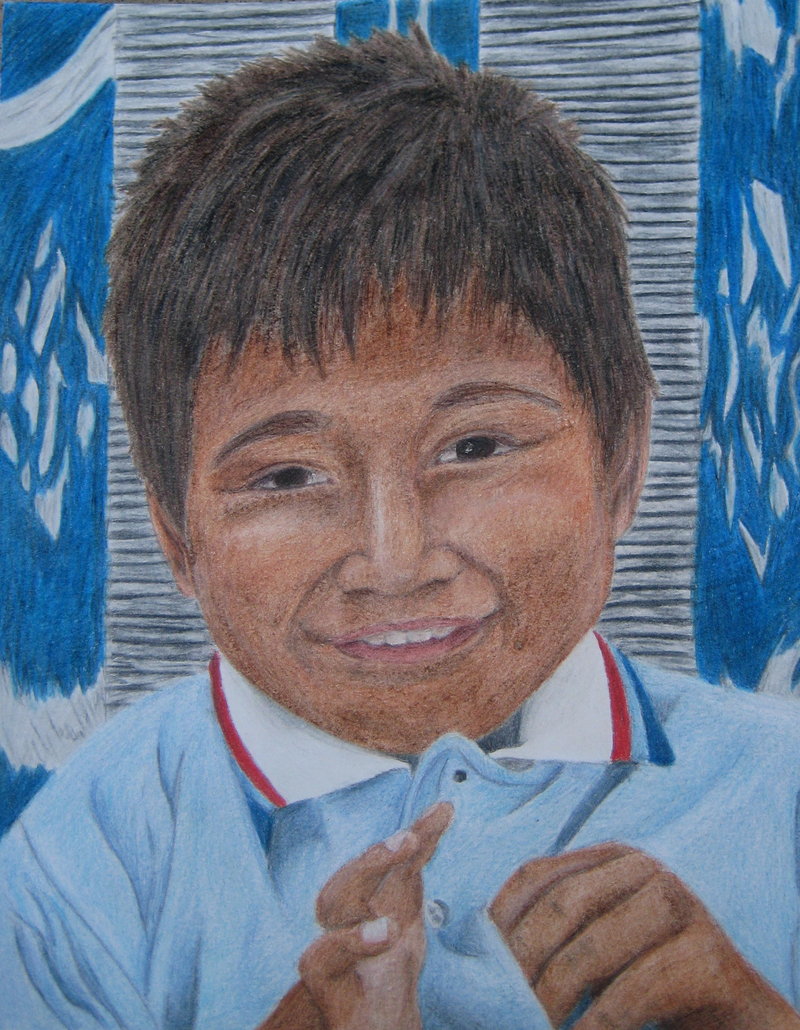 Watch
This was a project given to me back when I was a senior in high school. That felt like a millennium!

Well, the portrait was for a special event for giving orphans in Guatemala something for them to cherish for the rest of their lives. Artists from schools around the county were also involved. I was able to give him sweetheart a letter. I seemed that he really loved his portrait. I put my heart into this for 5 long weeks.

Truthfully....I think what I did for this child was nothing compared to what I saw in the rest of the gallery.

Time: 5 weeks for 5 days of the week
Medium: drawn out in pencil and colored with Prisma Color Pencils.