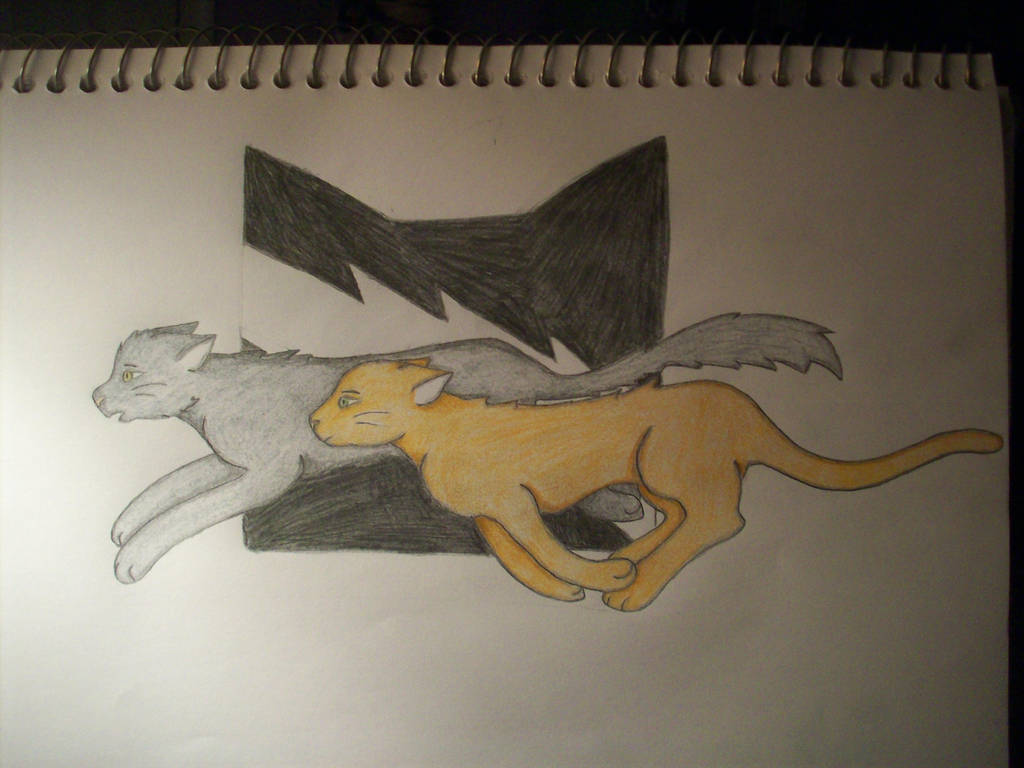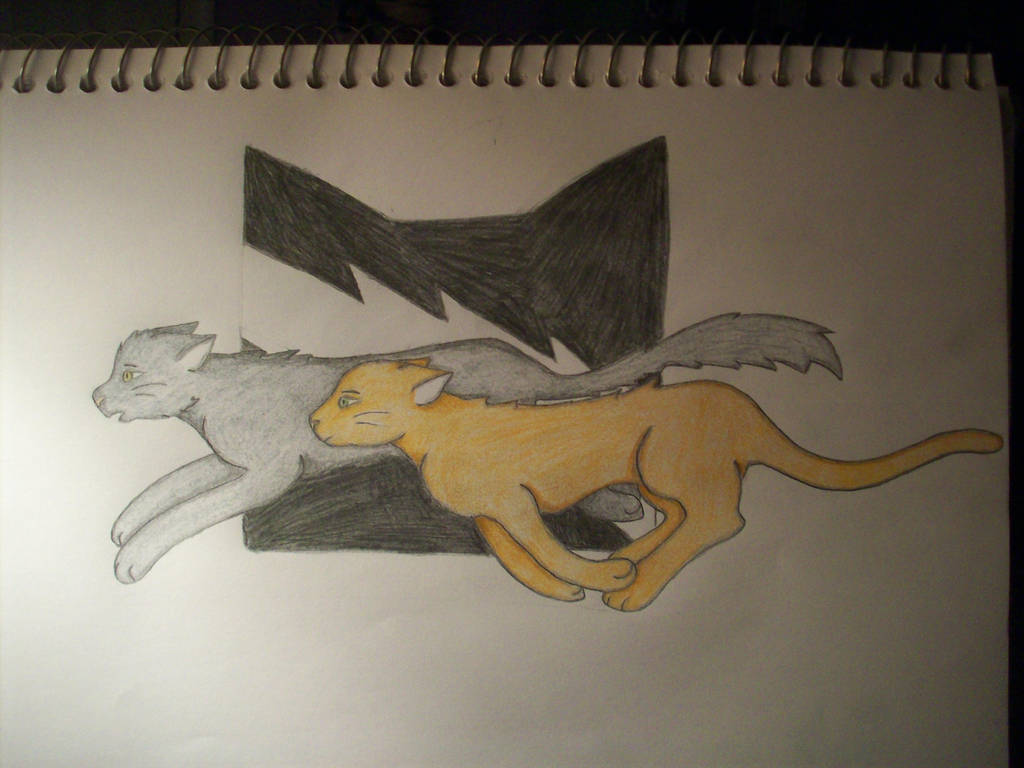 Fireheart and Graystripe, two newly-made ThunderClan warriors, embark on their very first mission to save WindClan. I hope that I was able to capture the nobility of this part in the story, adding the ThunderClan symbol in the background helped with that :3
I rather enjoy this drawing. From the shading to the symmetry of the symbol and even the way you colored it so it looks like real fur. You did a good job making them look like they're running. I like it. One suggestion is to make the contours sharper or more defined. Maybe add a blurred background or images that are kind of transparent of the journey for bringing WindClan home and the hardships they face. I'm glad to find another warriors fan. Overall, you did a great job. Keep up the good work! The eyes look nice as well.
The Artist thought this was FAIR
5 out of 5 deviants thought this was fair.