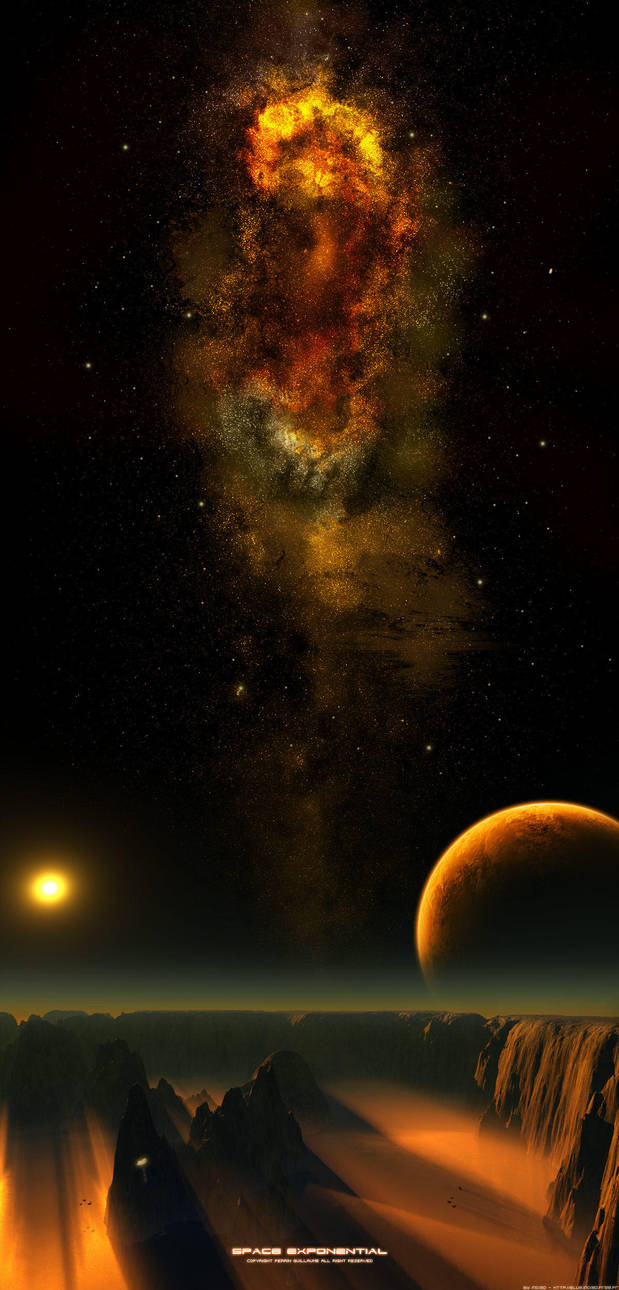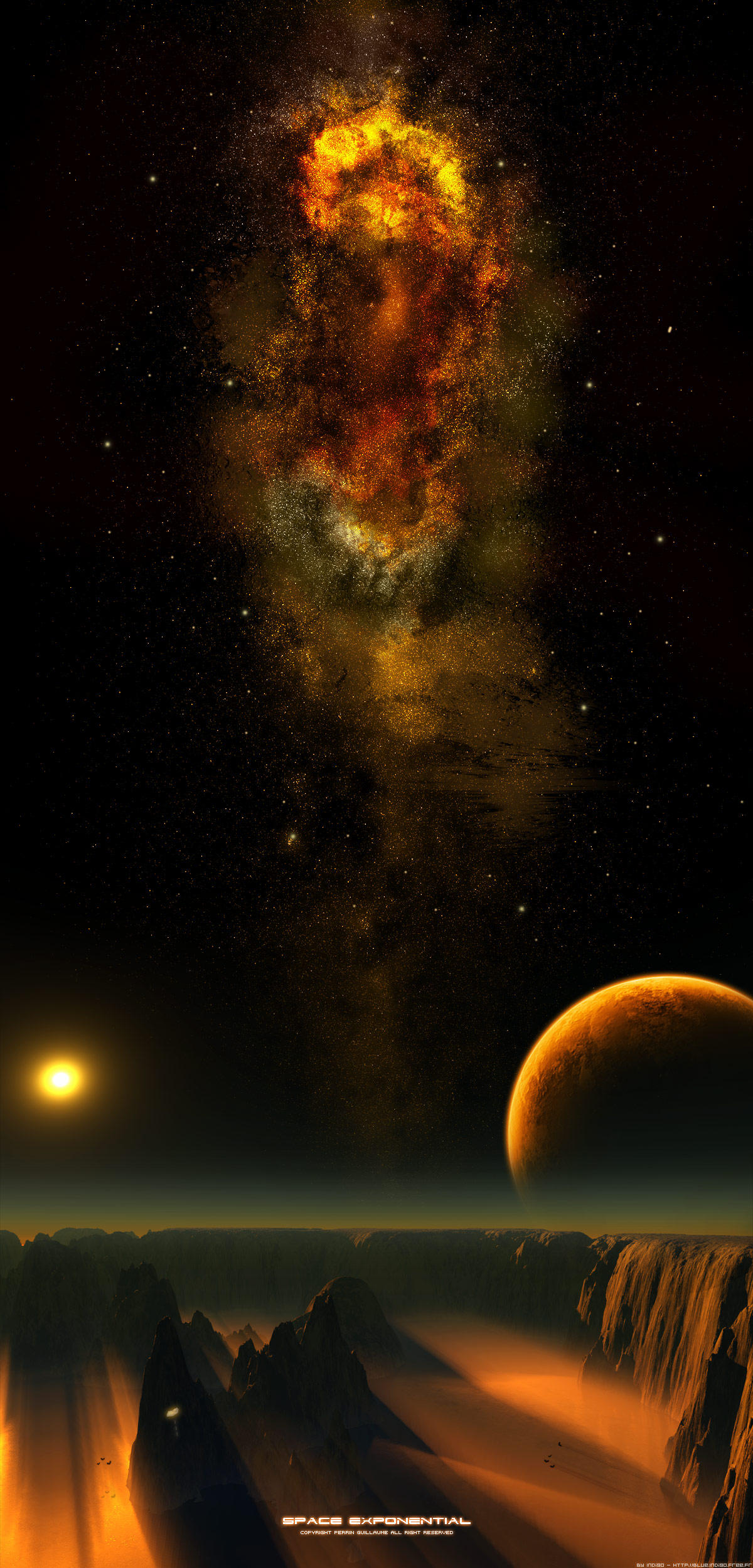 Watch
Space Exponential -
In a world of dust and water, overhanged by a fabulous Nebulae, there is our view, our dreaming view, of an exponential Space, of
Space Exponential
.
Autor's comment
Woot ! What a crazy work !!! I'm so enjoy by this SpaceArt, I hope you like it !!!
Comments and fav

greatly appreciated !
Indigo-

hmmm very good work. even though i find the glow in the terrain somehow exaggerated. But that's just me
The spacepart... great. Very well done!
Reply

nice terra render and nice planet, only thing im seeing that i dont much like is theirs so many stars in the nebula area, very nice though

Reply

Right my friends, I think Alyn is the best i've ever seen ... Try to act like the giants ...

Loving it ...
Thanks for your comment !
Reply

la scene stellaire est vraiment bluffante, les couleurs sont splendides, et je pese mes mots.
Reply
damn good job man. some of the lighting is a bit weird but this is still very good

Reply