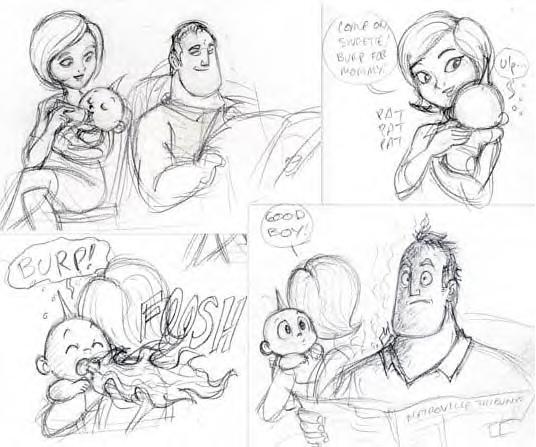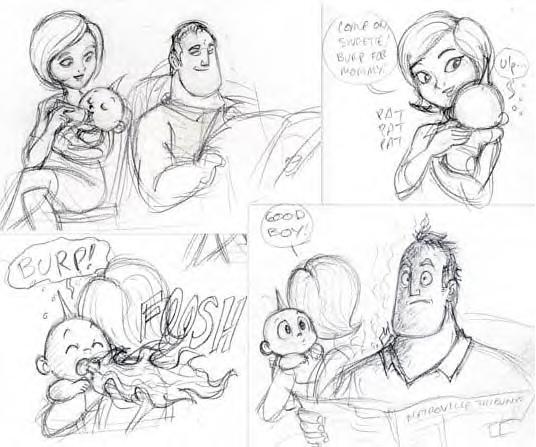 Watch
"An Incredible Comic Strip"
*
nanashi
[link]
"Why yes, I AM on an Incredibles kick! How did you ever guess?
I got the idea for this after watching "Jack-Jack Attack." Who knows what else this kid could be capable of? This time it's Bob who suffers instead of Kari the babysitter! I had to use some references to get the faces right, and although I think they could be better they're not too bad, either. Also, I originally drew each frame out of order, then arranged them properly in Photoshop. Maybe someday I'll do another Incredibles strip with Violet and Dash, if the notion strikes me.
UPDATE: Holy snap!! 24 faves in only two days?! That's the most I've ever gotten on a single image, let alone a colorless pencil drawing! Thanks, all of you! You make me feel special! "