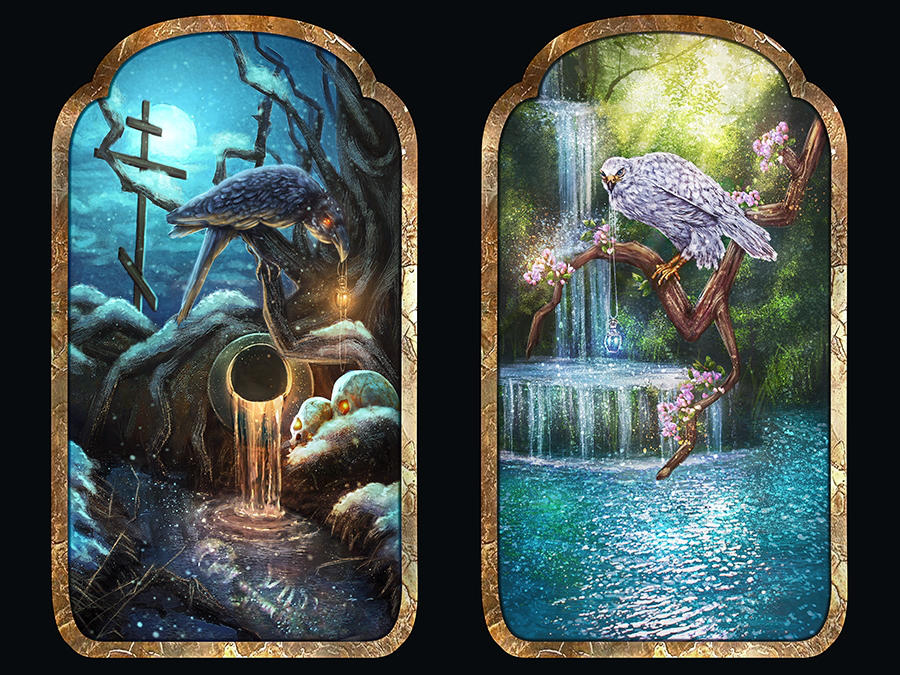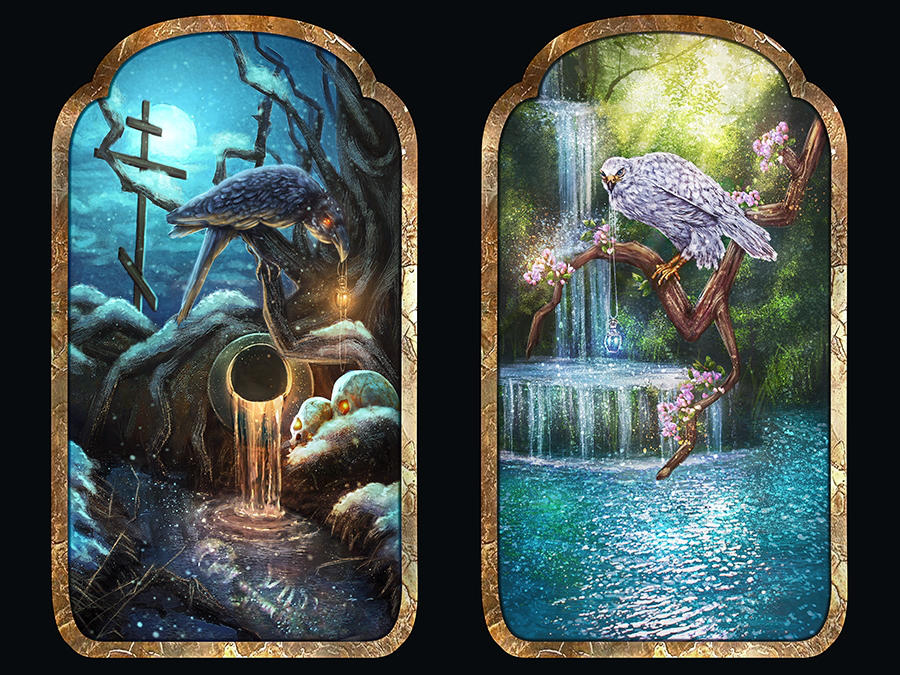 Watch
Water Of Life and Water Of Death - two kinds of magical water common in the slavic legends and myths. For example, to revive its dead host, the wolf from the fairy tale "Ivan Tsarevich and the Grey Wolf" poured first dead water, after mortal wounds heal, and then the water of life, which revived the prince. White falcon brought the water of life, and the dead water - a black raven


all used references and textures only from own resources
commission for club of slavic culture and folklore "Veles"