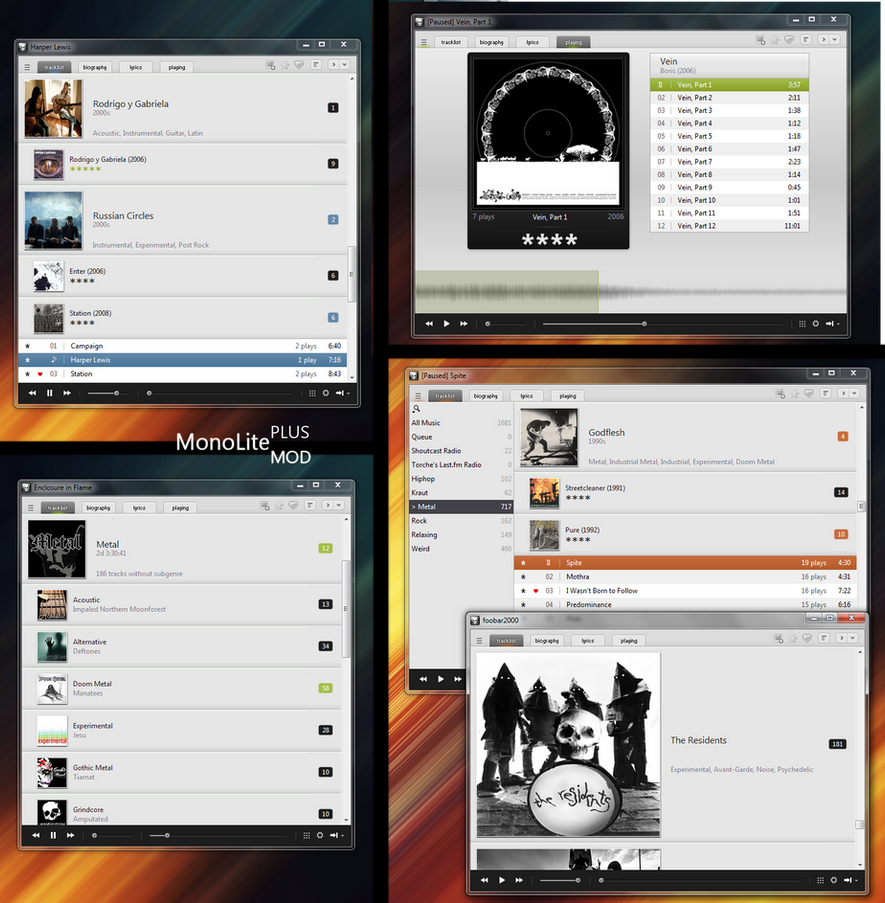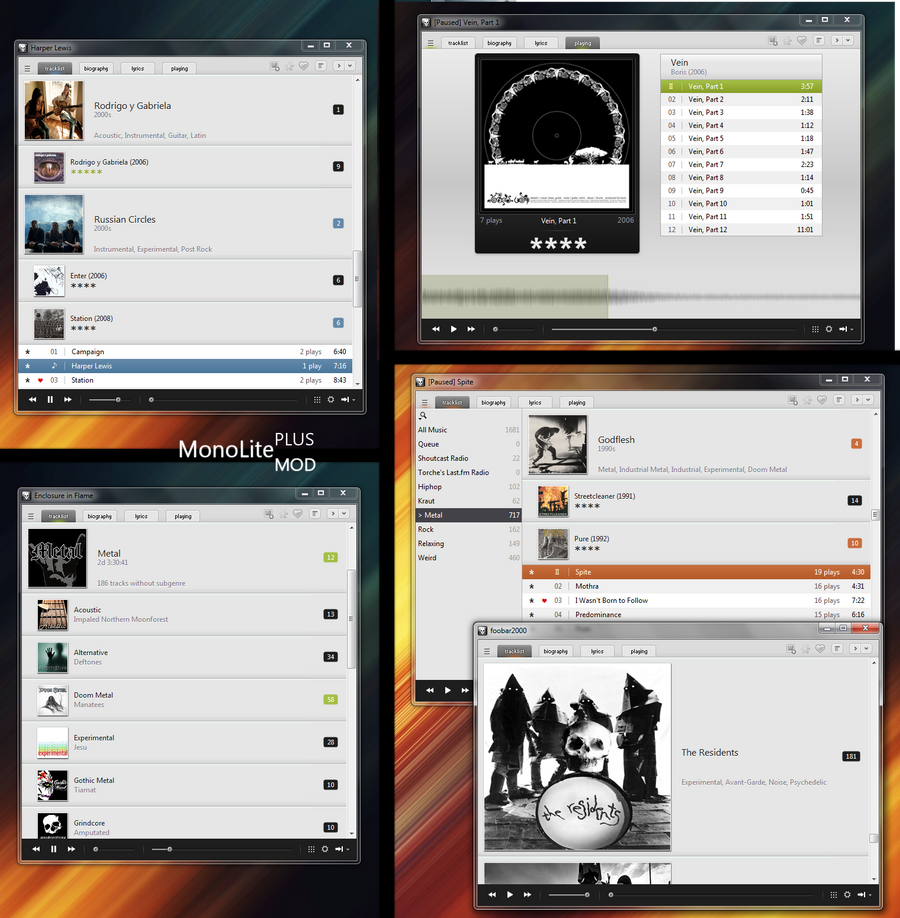 Watch
Version 5 is out. Lots of good stuff!
* Artist and Genre playlist views
* Orange and blue color schemes
* Waveform seekbar visualization (it's pretty great)
* Rewrote and optimized the interface somewhat, so it's a little faster all around
* Lots of fixes
Also since I feel the need to have pictures all over the place there's artwork for all the playlist views. For the artist view they're download automatically with the biography panel, and for the genre view there's images for over 600(!) genres ripped from the itunes genre group on flickr.
Download it here:
[link]
This is going to be the last update for a pretty long time, so I hope everyone likes this thing as much as I do, thanks for all the comments and suggestions people.