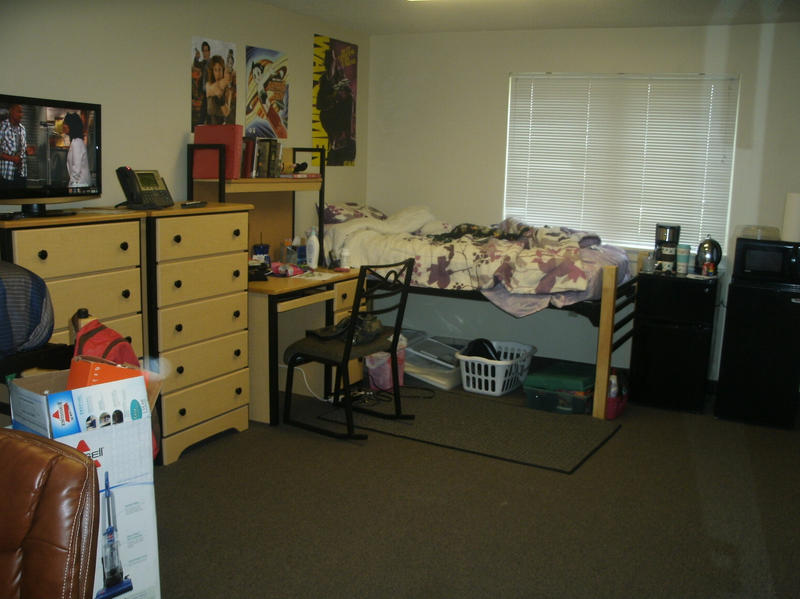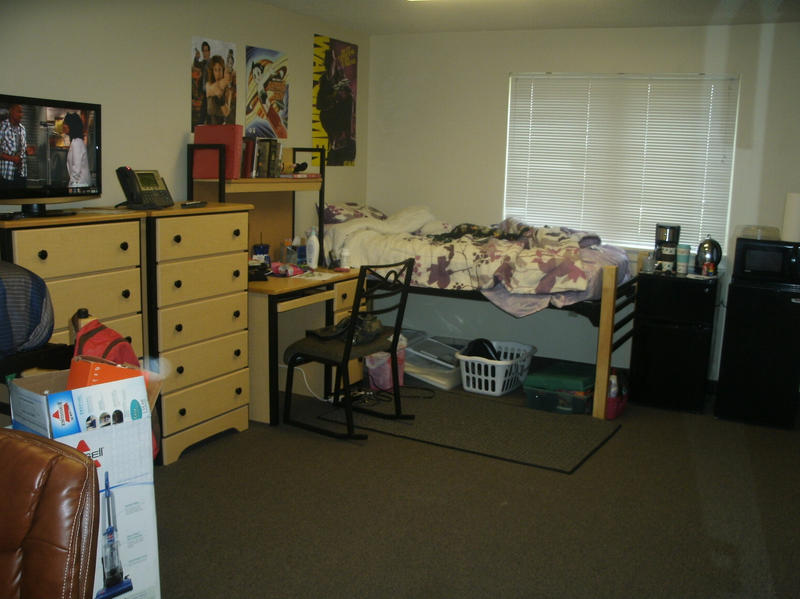 Behold! My dorm! Behold my posters! Behoooooold!

Yep. College kid now. Dunno how this'll turn out.

Off screen: Closets, sink, bathroom, Roommate's stuff.

Do you have a roommate or is it only just you ?
Reply

...Are you watching Burn notice?!
Reply

Nope. I think it's 8 Simple Rules. We only had 1 channel, ABC Family.
Reply

pretty nice sized room =3
Reply

Too cute, I love the tall bed.
Reply

Lol! Your bed thingy is hilarious!

Reply

It's down two notches. I'm probably going to lower it again. I bet you would've had a fun time watching me try to get on it when it was at full height.
Reply

Reply

Wow. Bigger room that mine.
Reply

Cool. I wish I had a dorm. I go to community college.
Reply