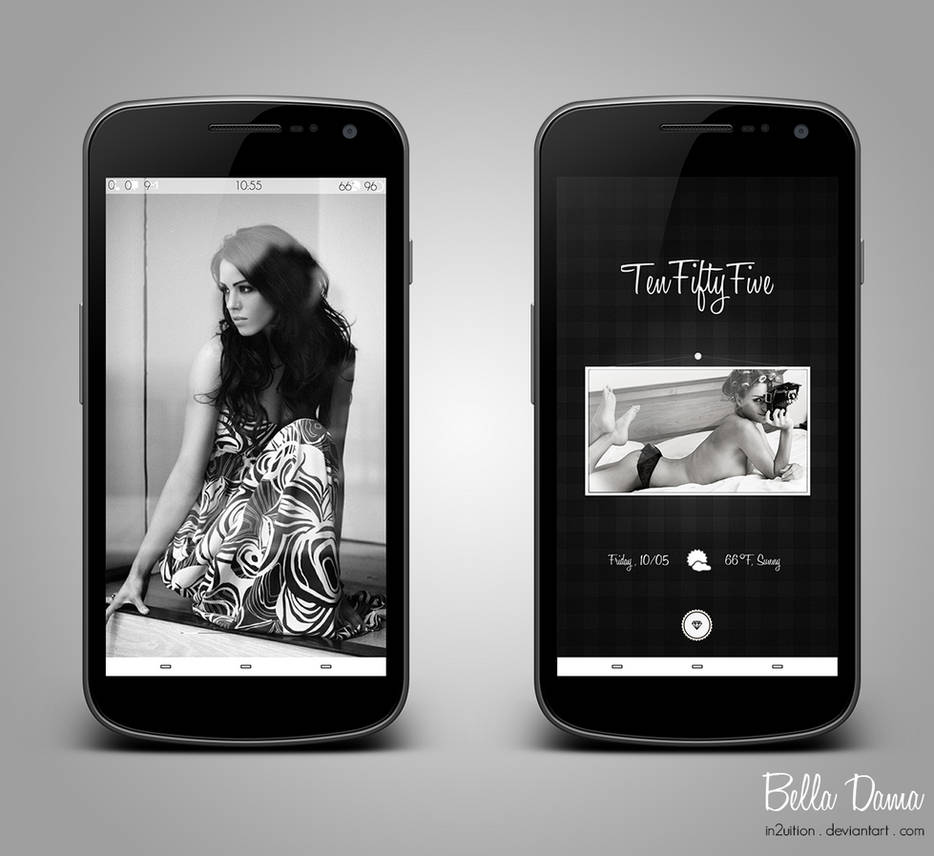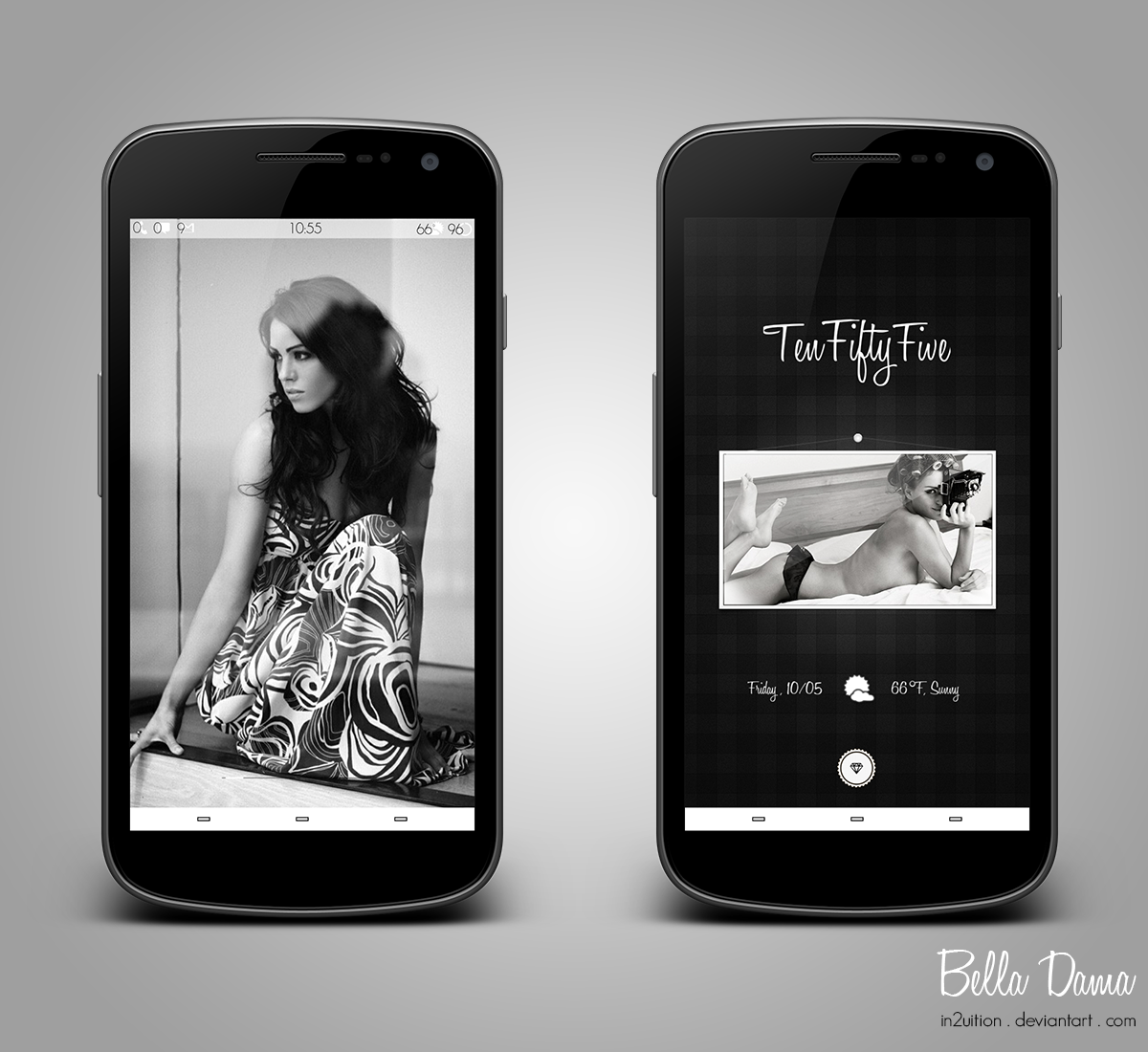 Watch
Black and white minimalistic setup

ROM:
AOKP
[link]
Theme:
Ghost
[link]
Lockscreen
Wallpaper:
[link]
Infobar:
UCCW:
[link]
- Skin created by me
[link]
Slider:
Minimal Line Theme by fashionon
[link]
Homescreen
Wallpaper:
Custom WP created by me
[link]
- Background:
[link]
- Framed photo:
[link]
- Thanks to
deep3sh
for the photoframe
Clock, Date & Weather Text:
Minimalistic Text:
[link]
- Font: Honey Script
[link]
Weather Icon:
SiMi Clock Widget
[link]
App Drawer Icon:
DOPE Icons by Filipovsky
[link]
Softkeys:
Dash icon created by me
[link]
Additional navigation:
LMT Launcher
[link]
MyColorscreen -
[link]

Other than the pictures. I like the layout. I never see why there is always girls on these designs.. Darn ppl obsessed with sex. On the other hand, good job.
Reply

Thank you for the feedback. I tend to use women on almost all my designs because I appreciate the female form.

I do make sure that the pictures I use are decent, as people are bound to use my phone or see it in public areas.
Reply

Reply

Naiz ! And does the weather icon in your info bar changes depends on the weather condition ?
Reply

Thanks

Appreciate the

too

The weather icon does change depending on the condition. However I've used a limited set of icons (for now), so the same icon can represent more than one condition.
Reply

This is beautiful, the chick, the font...awesome

Reply

Really great setup bro

Reply

Reply

just one word- BEAUTIFUL

Reply