As you might have seen I have done a few things differently to the last upteen months.
For one I have bothered to go out and take some photographs. For another I used a compact camera!
Yes things are a bit different at the moment but I hope you agree that my new Nikon Coolpix A does a very good job in my DSLR's absence.
I have found the new camera very liberating as I can quickly grab it and go no matter what my plans. It is also fairly stealthy so you don't stick out too much but still takes very high quality photographs.
I am getting used to shooting with a wide prime which has been a new challenge. The camera lends itself to landscapes so naturally I have ended up shooting subjectively. This has to be done in an interactive seance to make the best use of the lens. It has been an enjoyable learning experience and one I intend to build upon whilst I enjoy my free time.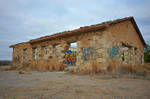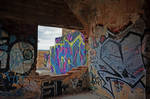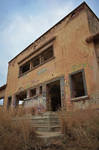 I have been shooting with the DSLR back home but not sharing the images on here as they are more technical images that don't lend themselves well to an art website. I might pick out a couple to share if I deem them at least interesting enough but in the mean time if you want to see them and maybe have a good read about some fun engineering projects then check out these blogs:
VW Transporter T5
Suzuki GSXR400 GK73A
Yamaha RD250 D
Honda VFR800 RC46
Honda NSR250 MC28