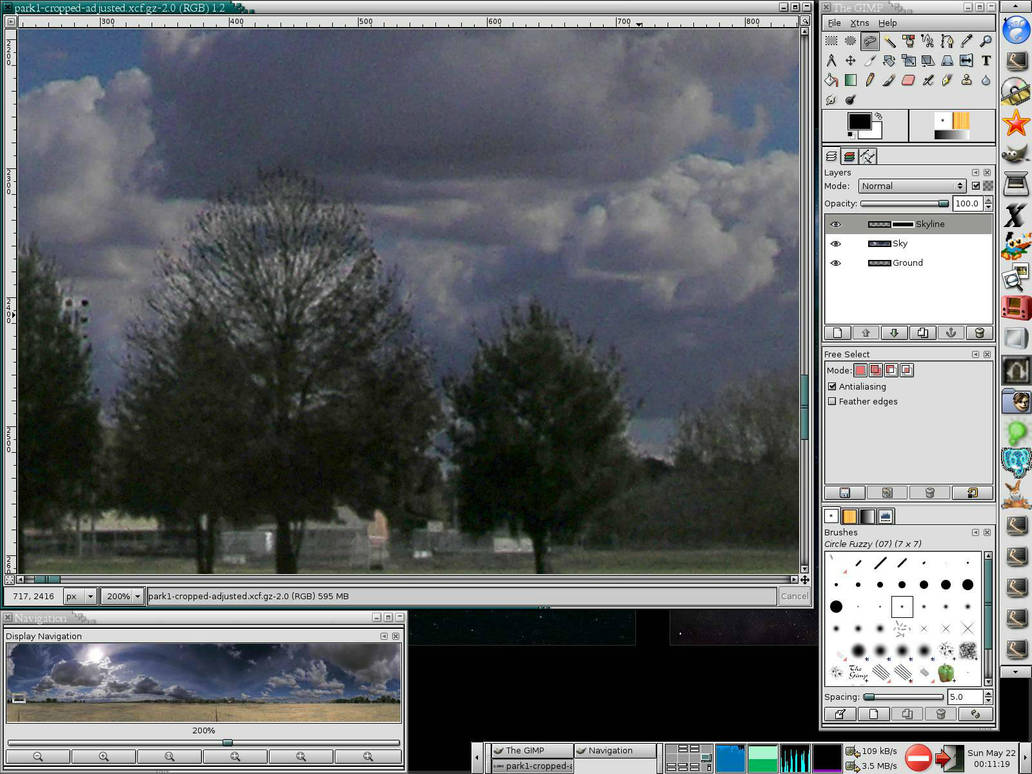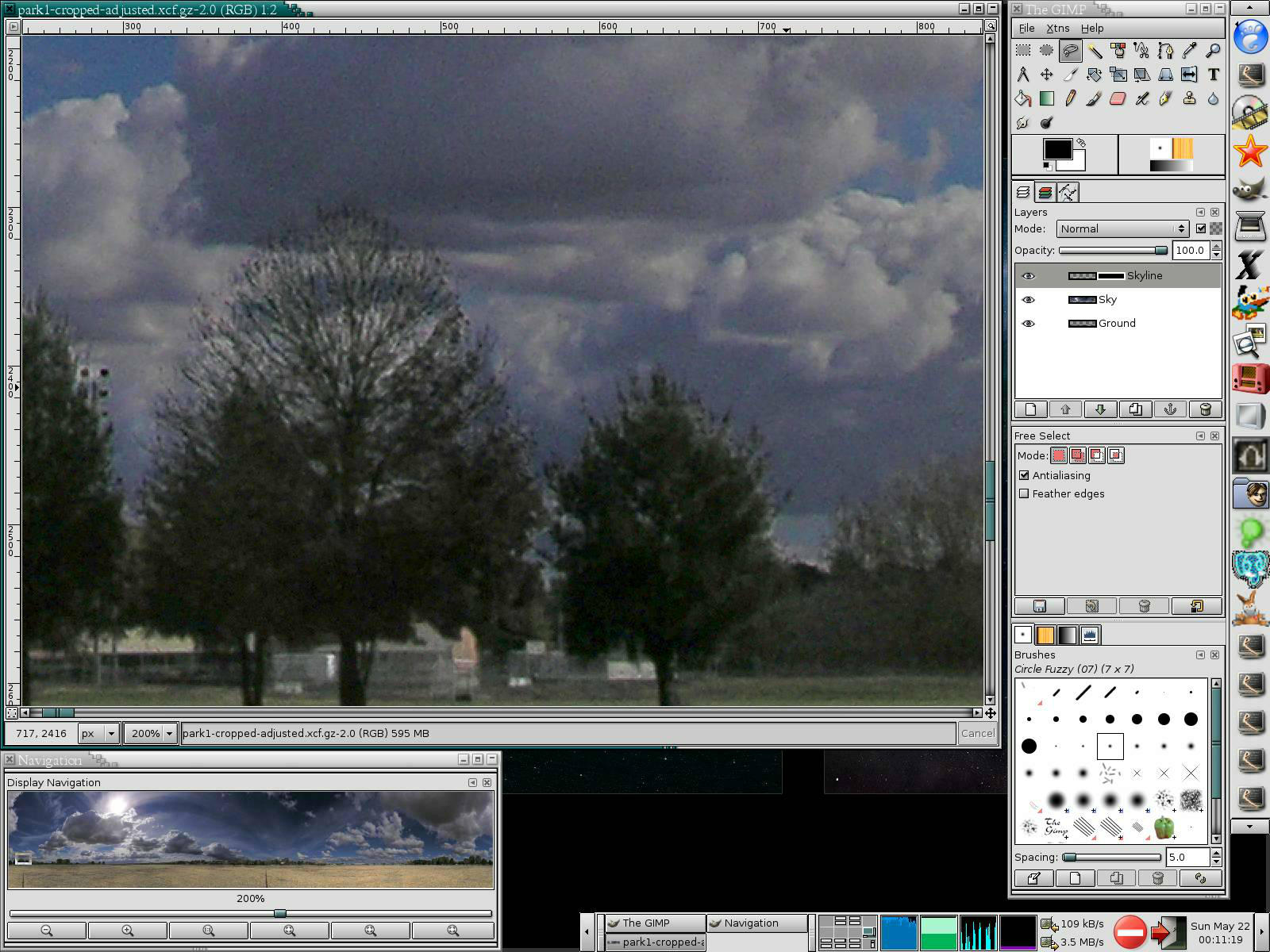 Watch
I thought I'd submit a screenshot showing more "full on" use of The GIMP.
The tabs (?) are very configurable in Gimp 2.2. They can be dragged into a different order, dragged onto the horizontal line at the bottom the main window to form a new group, or even dragged out into their own window. Then the new window acts very much like the main window. Other tabs can be dragged out with it, and there's a thick line at the bottom to create new groups.
As you can see in
my last screenshot
, I used to have a lot of tabs lined up in one group in the main window. Today I decided to try breaking them up. The brushes, patterns, gradients, and histogram tabs are in a group on the bottom. The tool options tab is all on its own in the middle. I also have a navigation tab in its own window in the bottom-left corner. You should be able to just make out the rectangle showing what the large editing window is viewing. It gives you a good idea of the scale of this image.
I think I like this layout better. I don't have to keep switching tabs nearly as much. e.g in editing the layer mask I'm often switching between different sized brushes, but I occasionally also want to turn the visibility of some layers on and off to check out the mask. With this layout those tabs aren't conflicting and are instantly available.
I should have this image finished reasonably soon.