---
╔═════════════════════════════════╗

Lucias - He/Him - Tea is Life -
╚═════════════════════════════════╝


Hello Humans, my name is Lucias but please call me by my username.
Nicknames are fine as long as they're related to my username like; Imrie or Bin, etc.

I am a teen who has really severe mental-health and loves to create things.
Due to having that issue, I may have a lot of days that I don't post any art and I am sincerely sorry for that.

Posting everyday is impossible for me and I don't get how many artists do this. Huge props to them!



C L O S E D

C L O S E D


O P E N
!!Only fandom related or My OCS!! |I'm picky about Fandoms|


www.instagram.com/imries.bin/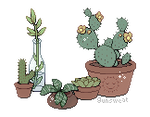 ====T O O LS====


Wacom Intuos Art Medium - USB Graphics Tablet
Paint Tool SAI (For Drawing)
Manga Studios 5.0 (For Editing)
Design Doll (For Poses)

If you would like to get to know me more and see more of my content,follow me on Instagram. <3