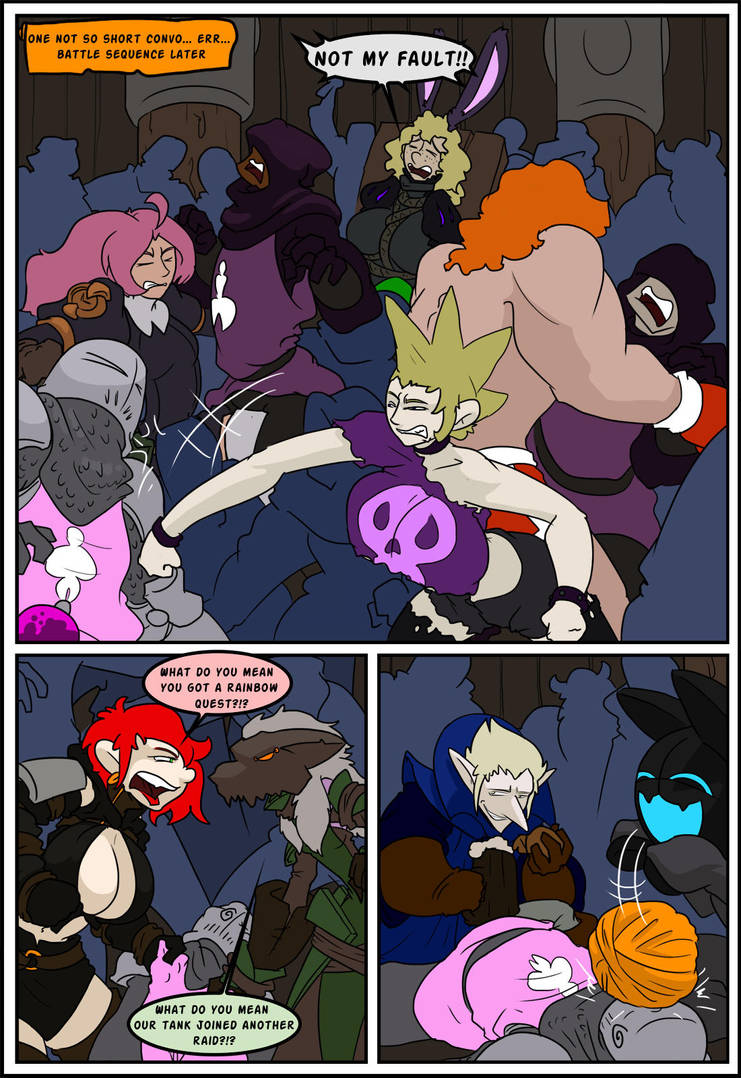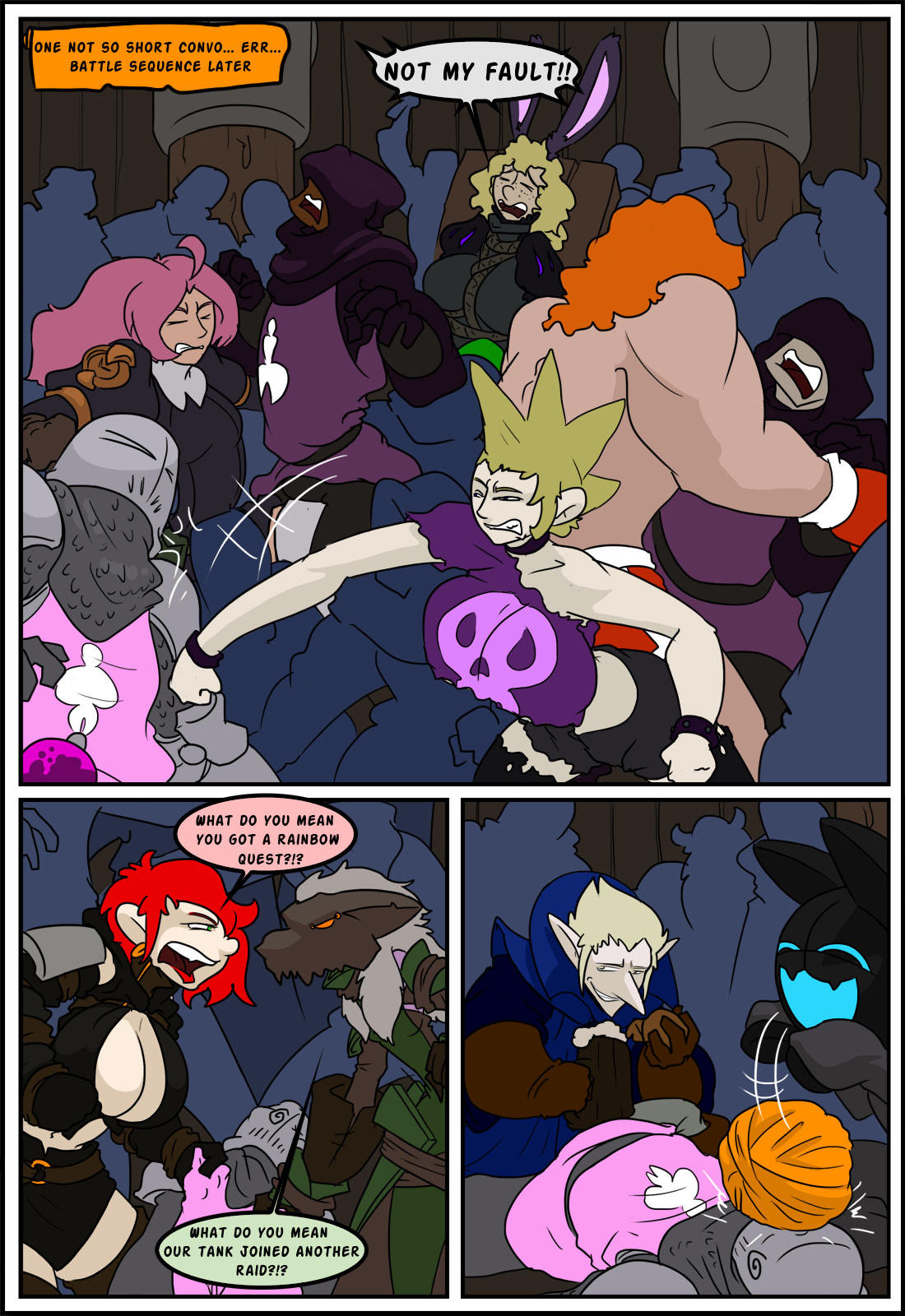 When did the idiot cults get in?
Also. Oh boy you are asking for to much Imric. I am never one to leave loot just lying where it lays.

Reply

Love the story. Was wondering something though.

It's a little late to be asking, but would you be willing to start putting previous, next page links in the descriptions? Navigating the comic is kind of a nightmare at this point.
Reply

Yeah thats fair. It probably is
Reply

Yeah, I wanted to reread the board game arc after seeing a link in the top right corner of the latest comic, and it turned out to be impossible.

Its not fair to ask you to go back and do it for the previous 330 pages, but it would be nice if it could be done for upcoming comics.
Reply

cat fight in the center of it all
Reply

Reply