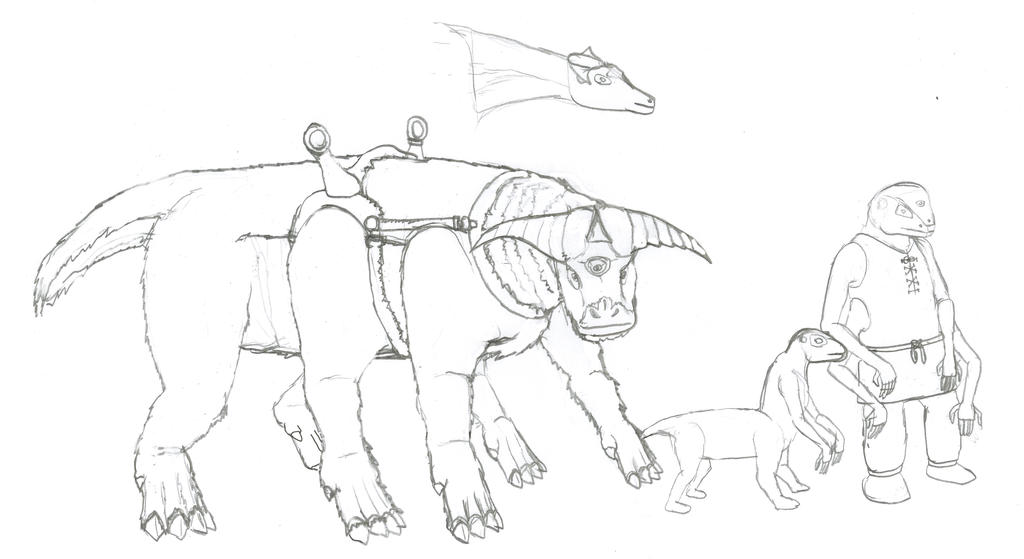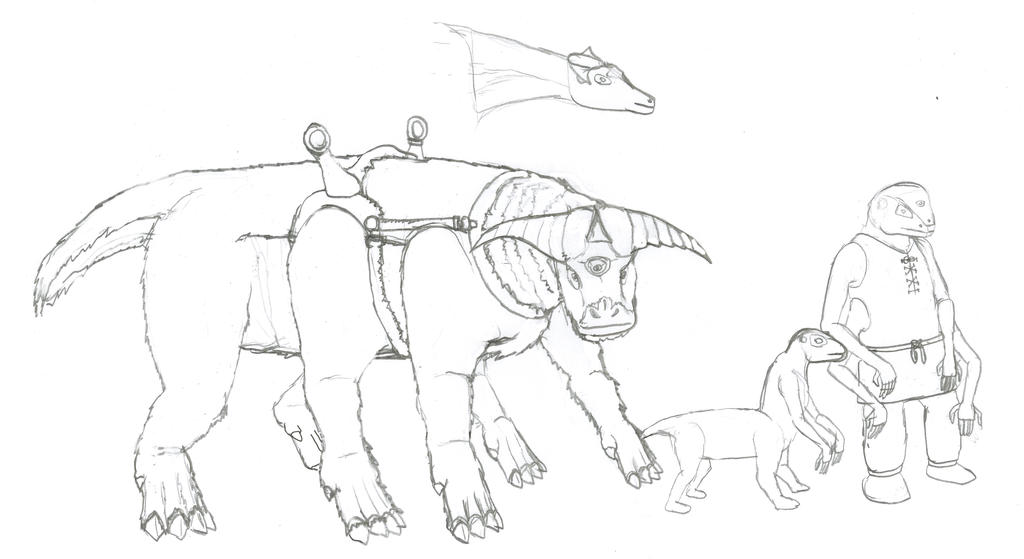 Watch
A relative of the
Porter
and a descendant of the
Landling,
the Shaghorn is a large herd dwelling herbivore weighing up to 2,250 kilograms of the
Shagbeast
lineage. They are large, social, hairy and strong with six column like legs, feed on Frondcones, Tendril Clusters, young trees, shrubs and other such plantlife and have three horns on their head for fending off predators. Like many species of Porters they've been domesticated by
Artisans
, serving as beasts of burden and a source of hides and meat. This one is used for drawing logs in Lumber Camps.