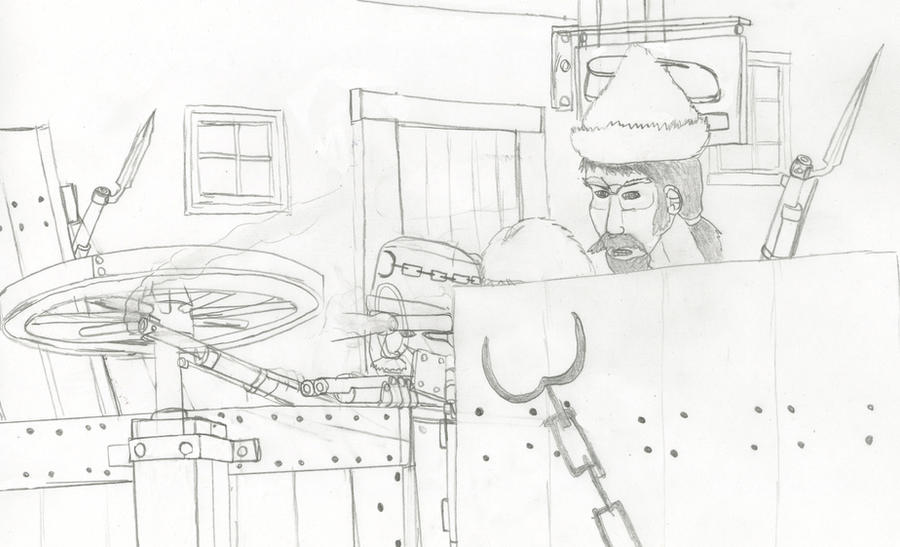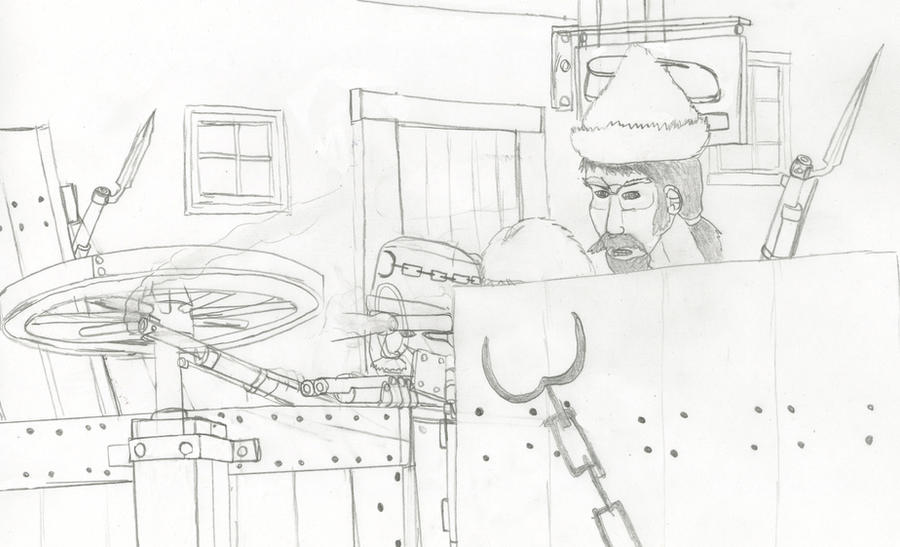 There were dozens of rebel groups placed about much of the old city, each of whom had roles in the greater plan. Simply rampaging through the city blindly had not worked so far. Some were on the offensive like Janob, cutting down Infrastructurals and enforcers, rallying people to the cause and giving them weapons as they went. They started in their neighborhoods and moved out from there. Chort heard them at work, as well as others. His job was defensive, at least for the time being: building barricades at key streets and keeping shooting any Enforcer or Soldier that came their way. Doing so involved a bit of heavy lifting but was not too difficult. A wagon, some doors, crates, tables, chairs, beds, furniture, firewood and sacks of rocks did just fine to jam up the passage way and six men with guns would keep anyone from coming over it.
Chort did not know the full details of the plan, but he did get the broad strokes. First they were to take over the Remeslenov, Kowalzav and Kupiecov districts and hold them down as a center of operations. These were park of the Old City and almost exclusively populated by native Daagsgradians. There were a few rebels and some stashes outside this area but most of their supplies were in those three districts. From there they would spread out and take back the rest of the city.
Building the barricade did not take long. The ruling lords of Daagsgrad had never had an enthusiasm for urban planning and let people build streets however they saw fit, which meant that even the major streets were narrow and curved. At the same time they had some assistance from their children, wives and a few people who wanted to help. In a few minutes it was good enough and was put to the test. A trio of Enforcers cam their way.
"CITIZENS, DISPERSE AND GO HOME IMMEDIATELY!" The lead Enforcer barked. Chort responded with his revolver, as did his comrades in arms with their guns. One of the Enforcers went down while another was hit in the arm. They returned fire and got to the cover offered by an ally, dragging their fallen comrade with them. Then they blew their whistles while firing from cover, hoping for backup. 'Blow it all you want' Chort thought as he fired at them 'there are hundreds of you, thousands of us and now we have guns too!'
Previous-
Infrastructure: Part One Hundred and Ninety Eight
Next-
Infrastructure: Part Two Hundred