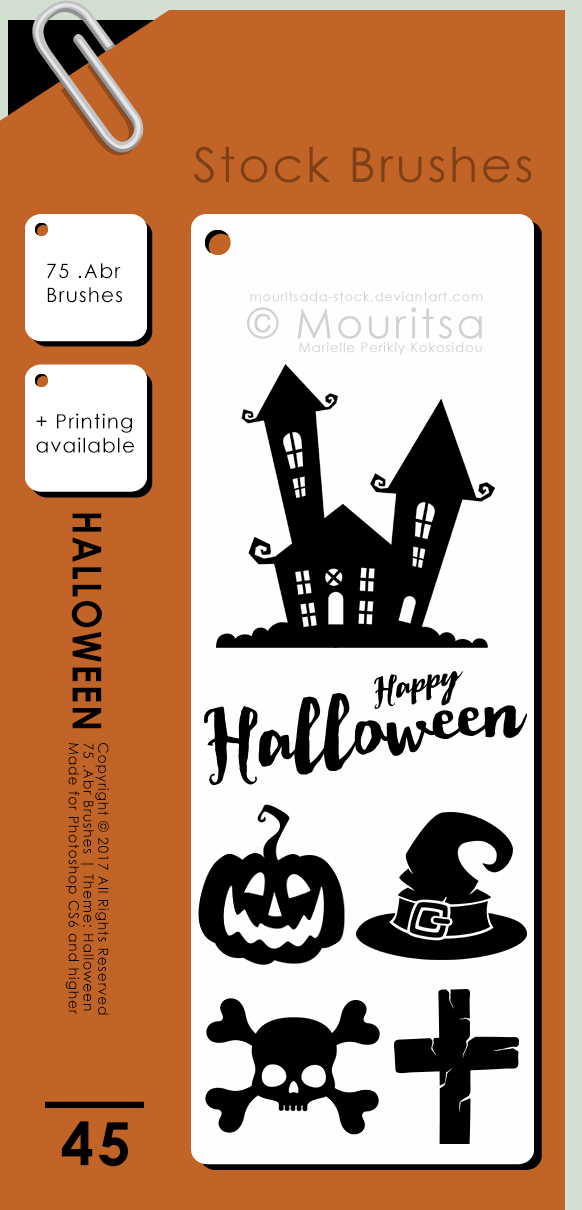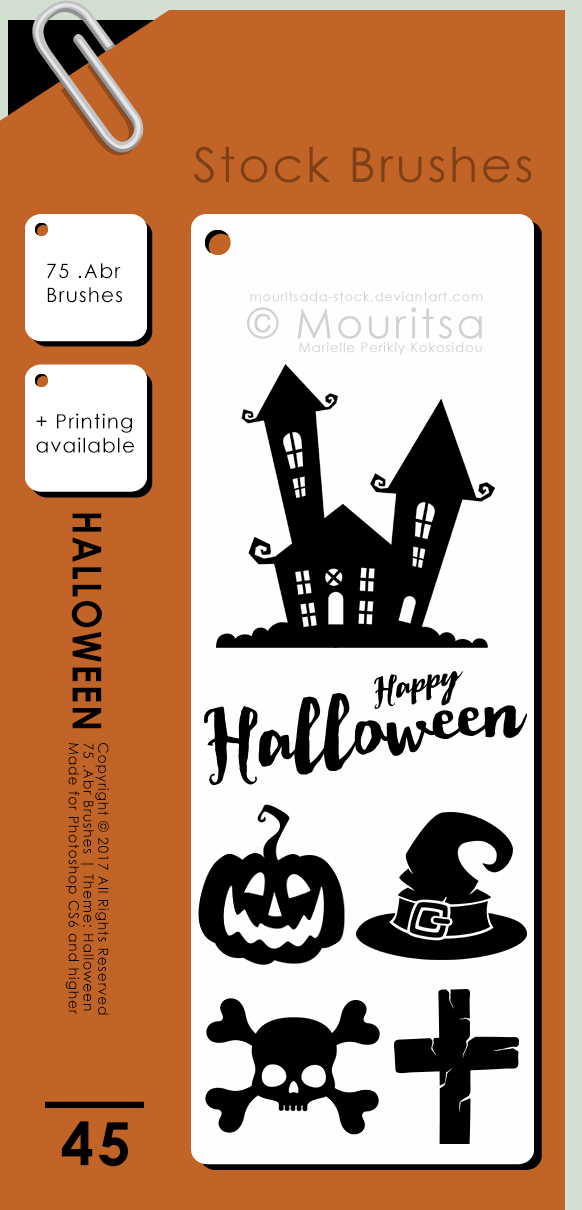 Watch
Unrestricted Stock
Thank you for your DONATION: iMouritsa

If you download these brushes I would appreciate if you

this file.

Tools:
a. Photoshop CS6, b. Illustrator CS6

Time:
About 4 hours


Halloween is just around the corner. Hope you like this pack and that will be of use to you. Simple designs though, mostly vector based sketches of my own or vectorized old gift wrappers and images of books. Also a few watercolor based scans I've had in my hard drive, without being used for long. This pack
it's just a part of collection of brushes I' ve created for a Halloween image I was preparing the last few days for Ragnarok Online 2, and hopefully you' ll get to see it when I find the courage to upload it -haha!
Really missed you all guys. I' ll try adding more DeviantART time to my schedule so as to catch up with you! Please take care all!
----------
Copyright © 2017 - Marielle P. Kokosidou | All Rights Reserved | COPYRIGHT NOTICE