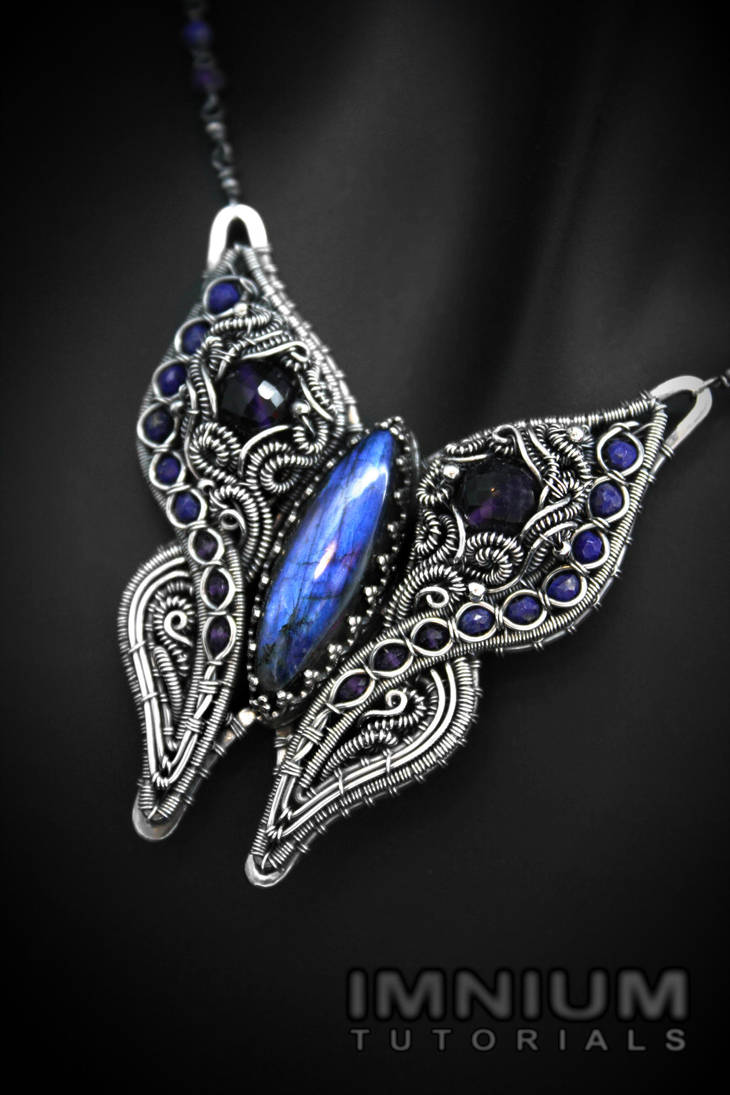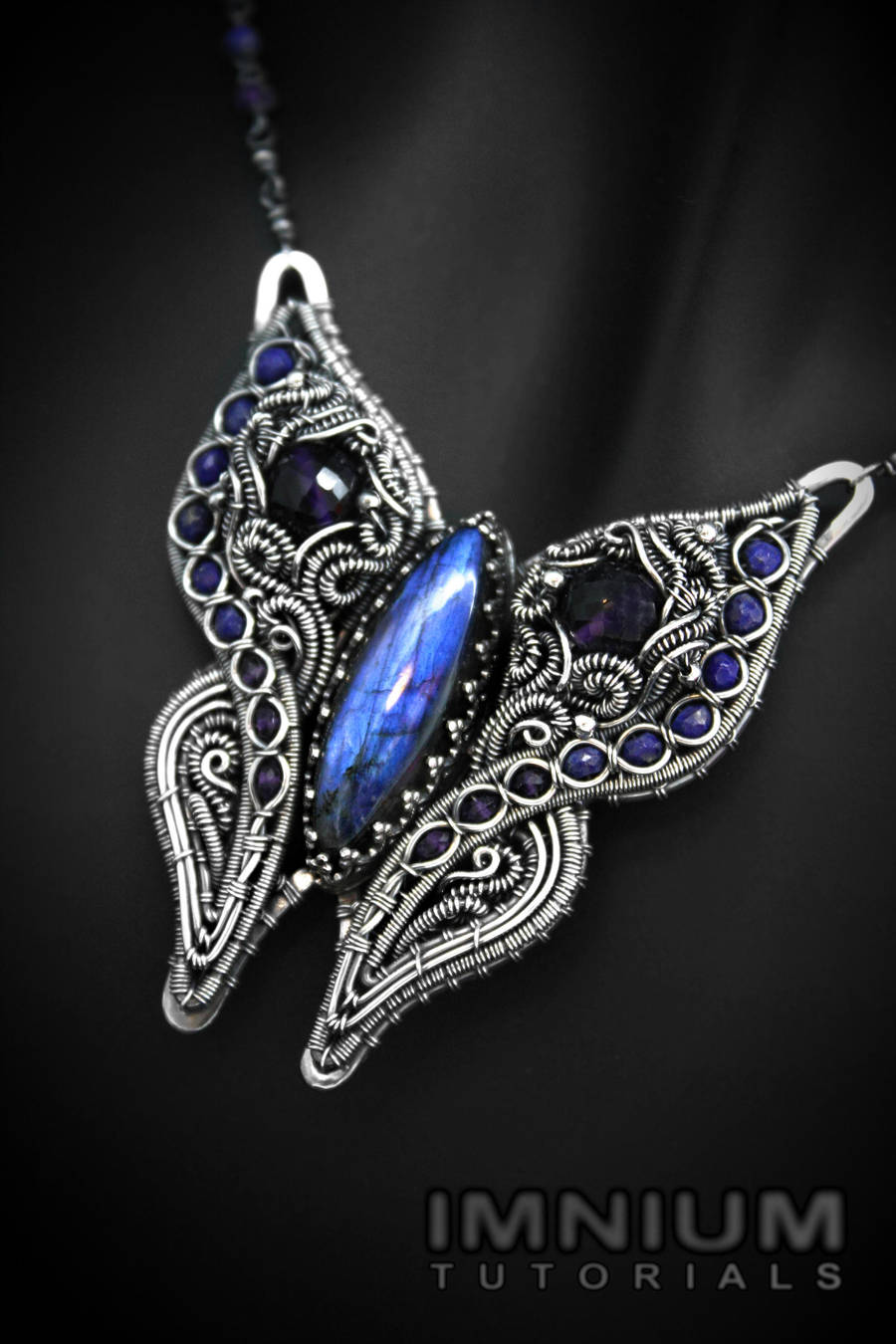 Watch
Available here: www.etsy.com/listing/463509040…

This is a complex tutorial that shows you how to make a hybrid pendant (soldered and wrapped) - how to plan and construct a soldered base, set the stone in gallery wire, how to design the wrapped parts and connect everything together. It is a highly adaptable project - you can make the full butterfly, a half butterfly or a completely different shape if you want to, the tutorial and all the techniques in it can be used on any shape (leaves, flowers, teardrops, ovals, circles...)
The new thing in this tutorial is the swirly part that fills the wings which can be used to fill in any possible shape, flat or 3D.
In case you have already bought my "Complex pendant" tutorial you are familiar with the channel borders (the wires going around the smaller stones) but in this tutorial those are done horizontally, seat stones that decrease in thickness and do some other things too

In case you have not soldered anything yet and do not have the necessary equipment fear not! It is inexpensive and lasts for years; scroll down to the tools section and at the end of it you'll find the exact product numbers from Rio Grande. Grand total is about 50$.
All the other tools are also inexpensive and can be either bought in hardware stores, on Ebay, from Rio or other sellers.
You will get 62 pages of detailed instructions - 210 photos in 128 steps (2 PDF files).
There is one little typo on page 23; the chapter number should be IV instead of III; we left it like that because we started having technical difficulties with our computers and were unable to change the number.
Skill level: advanced but it all depends on what you are used to making

I taught this tutorial during a wire wrapping retreat and all the students successfully learned how to make it (some chose to make a half butterfly because it is very time consuming to make the full version). My advice is work slowly, be patient and don't give up.


The list of skills, materials and tools needed is in the item description on Etsy (the link in the first row here).