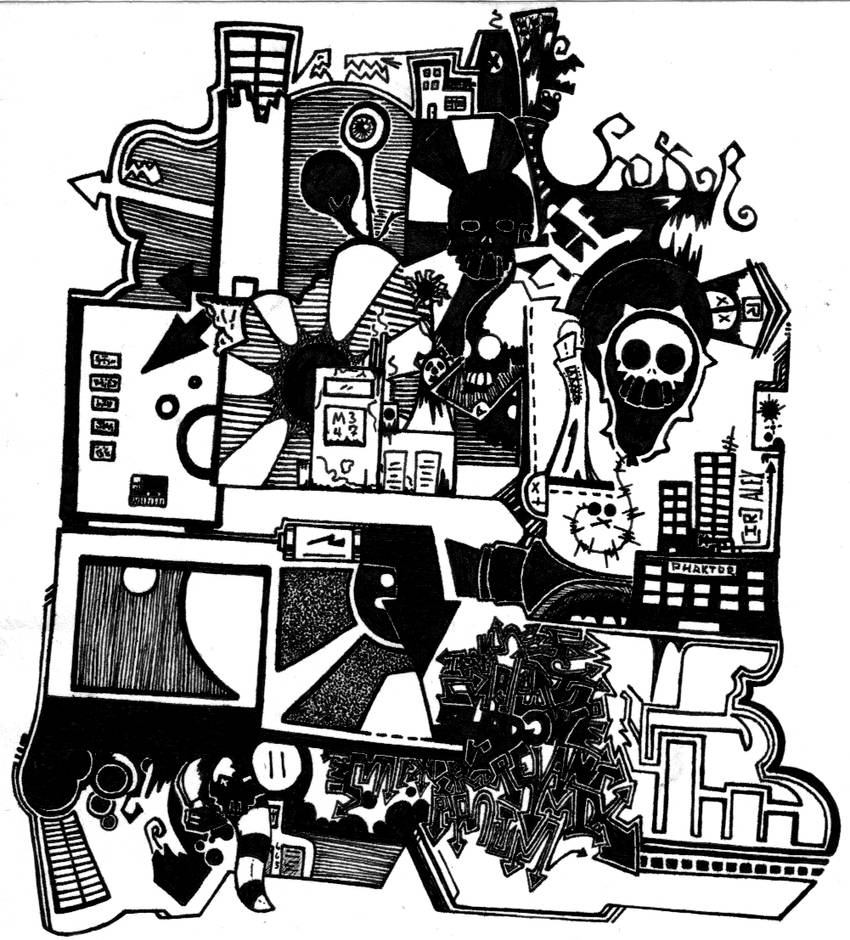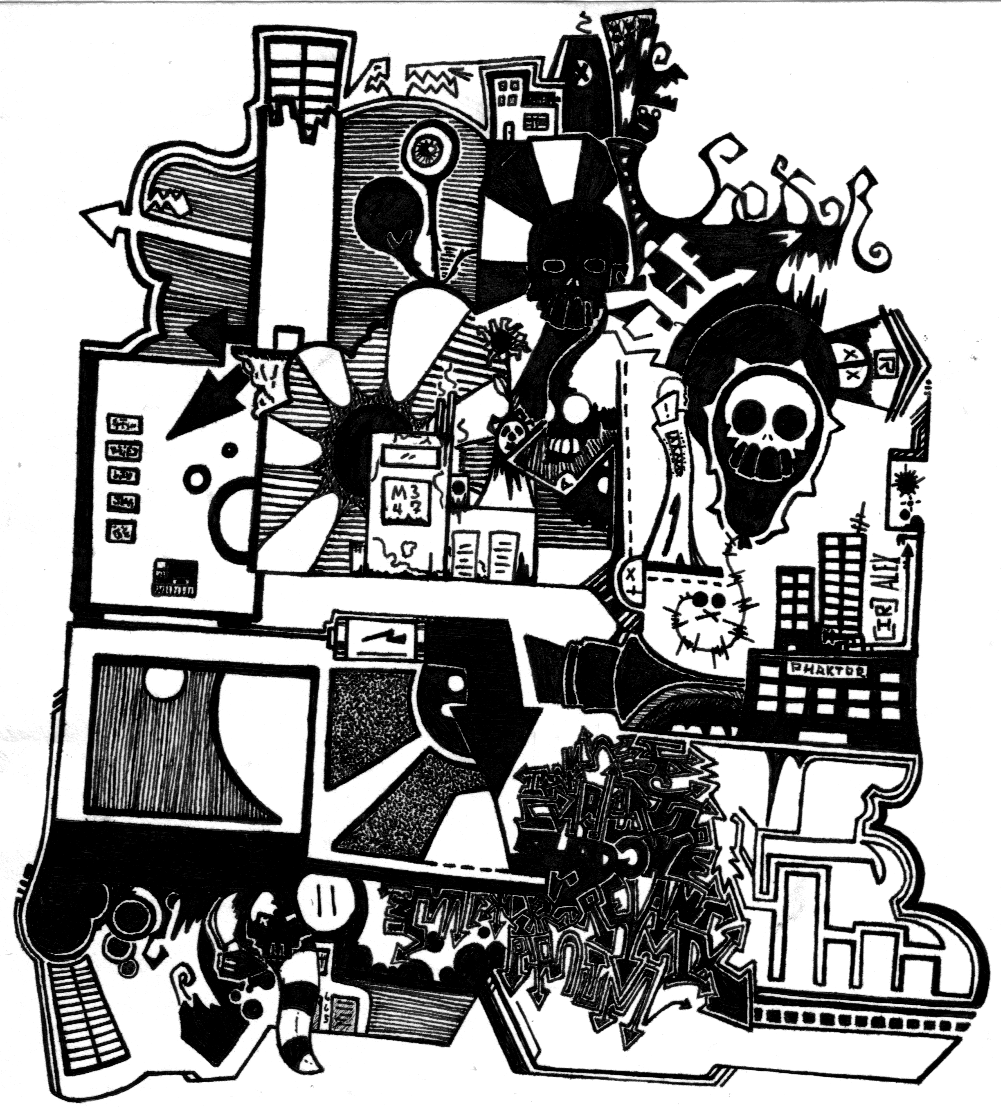 Watch
new pens used from sig down.

Dig it.

I love how you draw skulls. (I kinda have a thing for skulls... I got the maddest belt with skulls on it!! uh... I think I'm getting off topic)

I would love to see what you could do with a tablet drawing straight into photoshop. The scanning seems to take a bit of the crispness out of the fine lines. Have you tried doing digital touchups?
Reply

egh, I have adobe photoshop 7.0
I don't really put it to much extensive use though.
I usually just pump the contrast and despeckle if necessary.
I'll use it to get rid of a stray mark or a wrinkled paper, but as far as doctoring a crouded picture..egh, I wish I was skilled enough to re-outline all those thin white lines my gel pen bleeds on.

my skills are limited..

and as far as my scanner's quality, it was purchased on a whim and some loosely scrabbled change.
tis` butcher.
Reply

Hilarious!

You should play with PS a bit. It's pretty good fun, and you can do some interesting stuff with it.

Keep kicking asses.
Reply