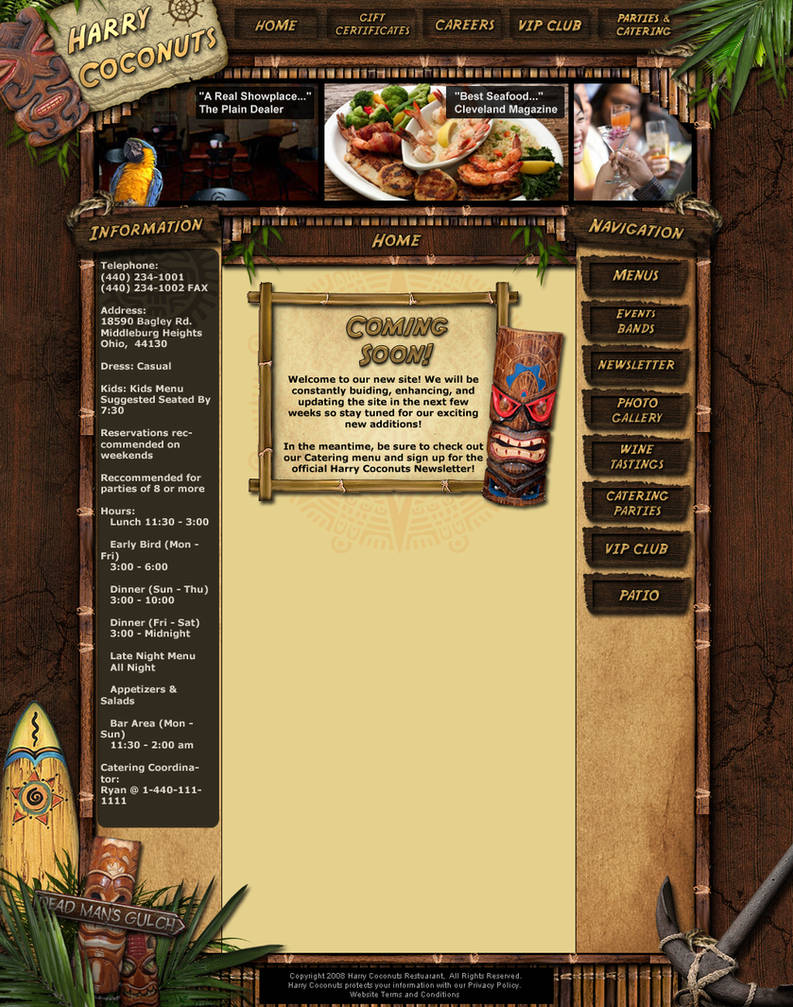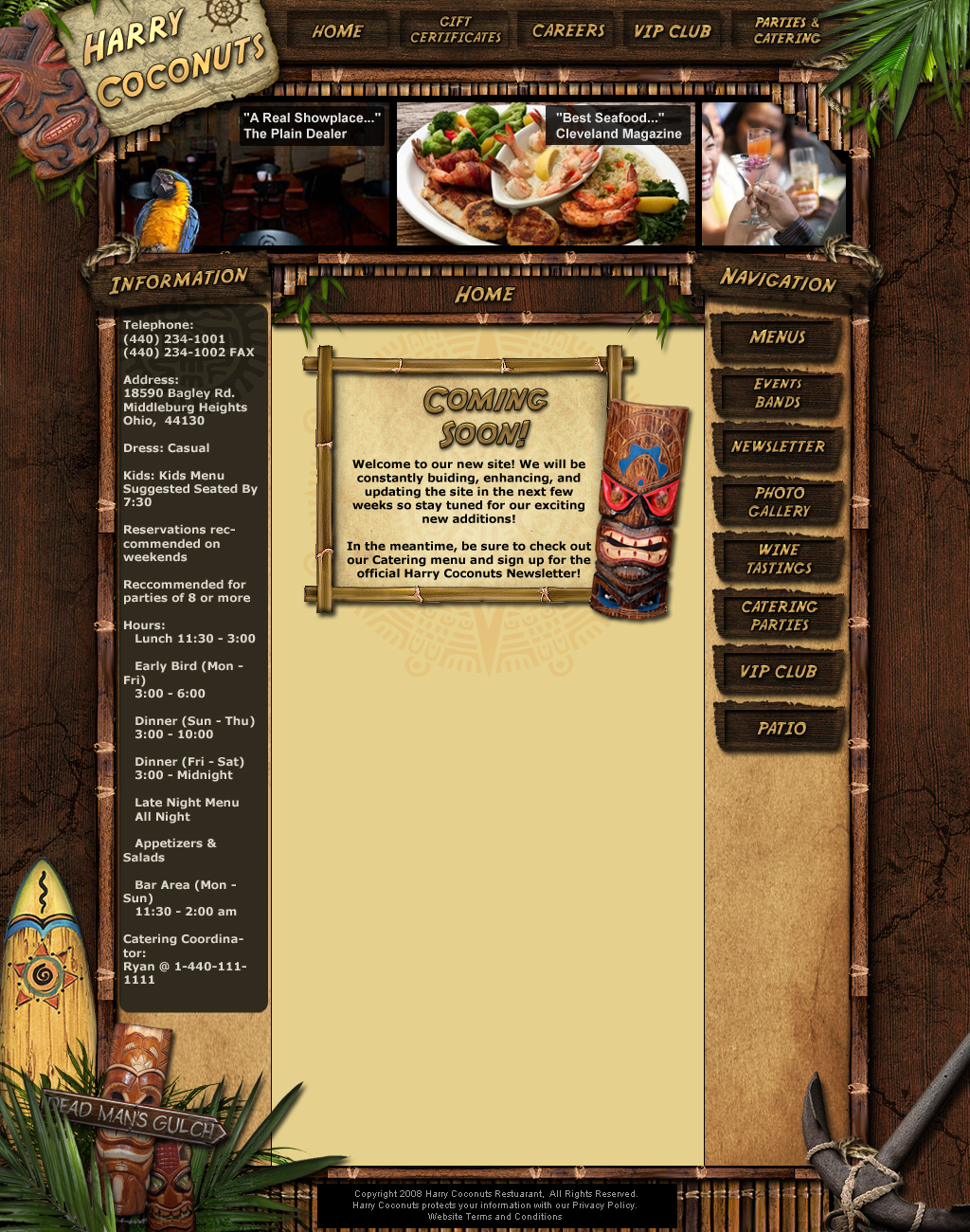 Watch
Early rough layout idea for a local place in town: Harry Coconuts, a quirky Mayan adventure themed restaurant/bar/patio.
Simple and easy yet with a adventurous feel is what I was going for, nothing too over the top or detailed, just plain "fun".

Definitely not a finalized design, more of a concept, but it's a fun project to work on and see it evolve.