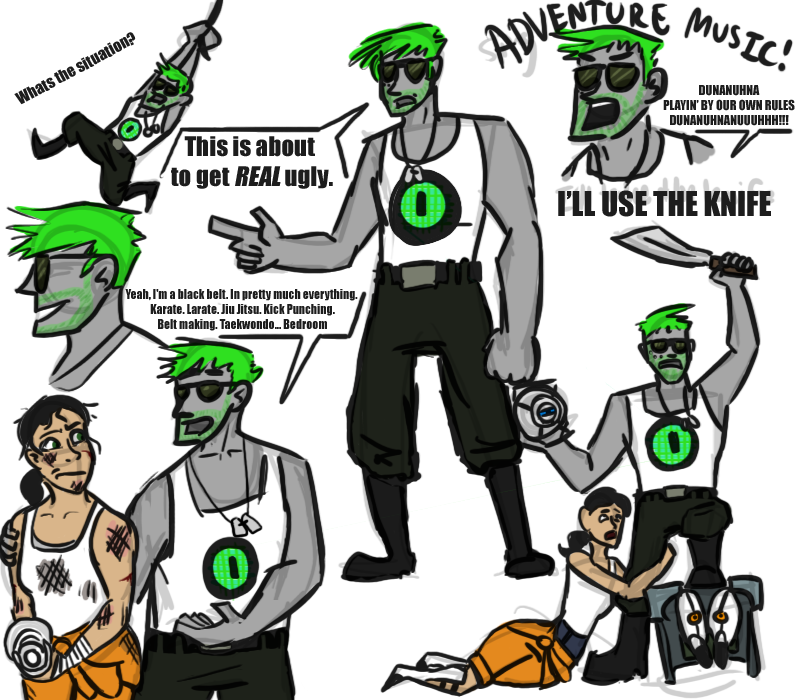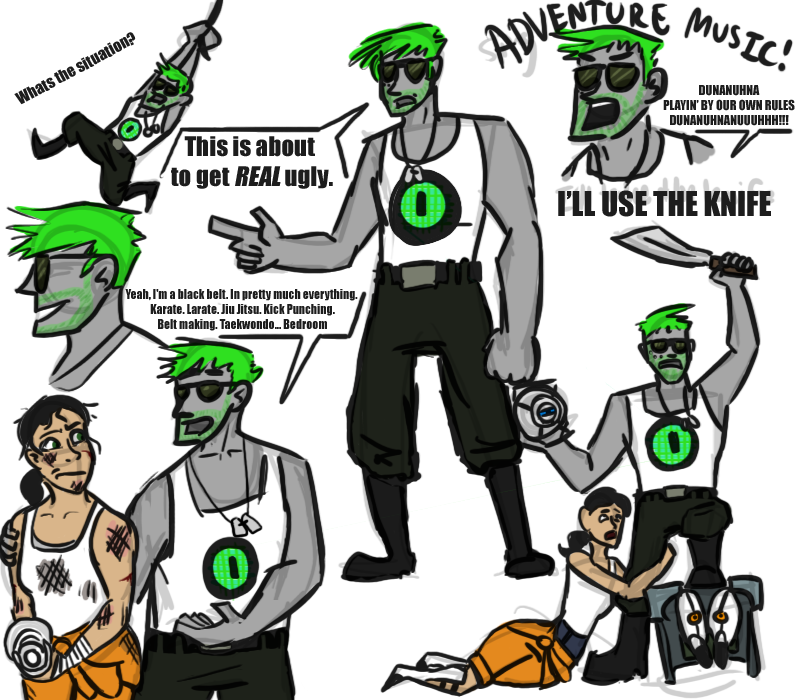 Watch
"Rick" the adventure sphere.

The first time I heard him speak I was like "...Duke Nukem?"
and then I was like "... Shwartzeneger?"

And then I decided just to draw him as an idiot in a tanktop and pants. I am NOT used to drawing muscled people, so if he looks bad please don't judge. Actually, do what you want, you have the freedom of opinion.


In the bottom right corner... Uh... I had a little fun with... action movies.

XD This guy is amazing.

"Rick" the Adventure Sphere © VALVe


Edit- HOLY CRAP. This has received a heck of a lot of faves! Thanks guys!