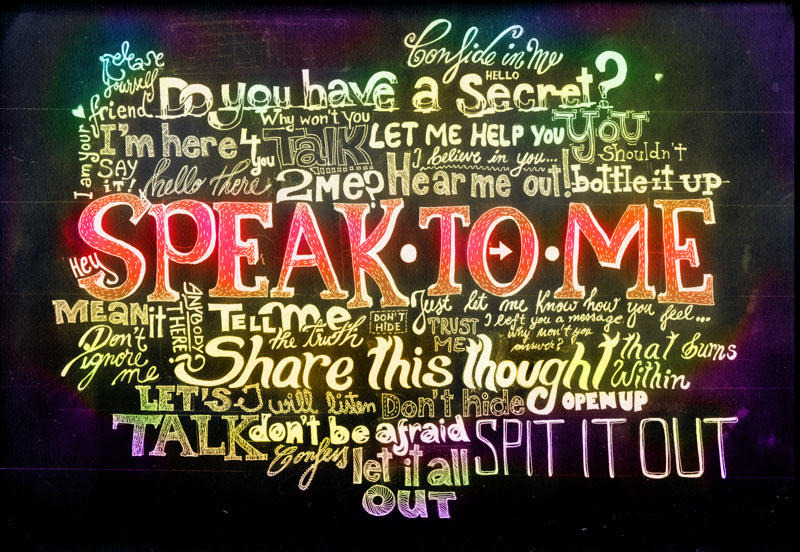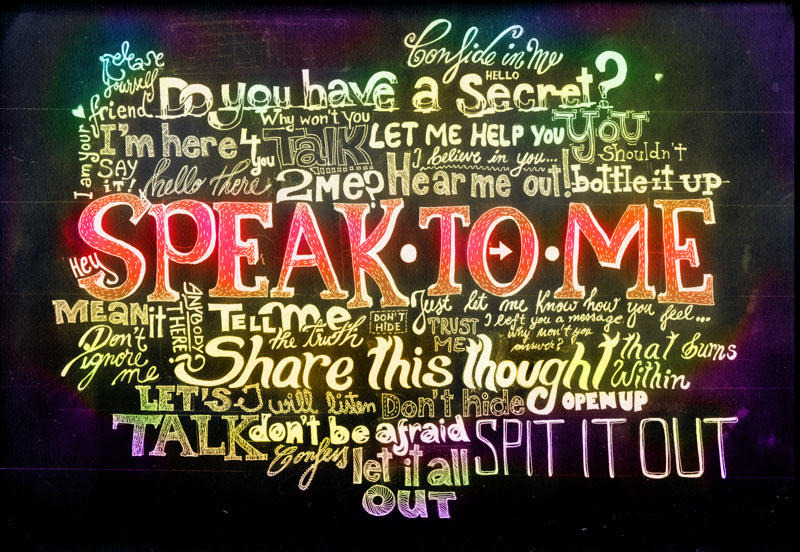 Watch
Finnaly some letters...

ink, pencils and paper + photoshop effects

This idea was stuck in my head for a while; this is one of my strongest beliefs: communication is the solution to a lot of problems. Sometimes it can save friendships, relationships and who knows maybe even lives. Sometimes it doesn`t depend only on that.
But no matter what, freedom starts with honesty. So, my only advice to anyone is don`t let the silence build walls around you. Don`t avoid talking to people, just say it in their face. I`ve been in both positions: to avoid or to be avoided and I do regret a lot those conversations I didn`t have.

Really love all these wonderful typographies, the different textures and especially the message

Though, personally speaking ofc and in no way related to the art dimension of this work in in tself, I don't always agree with speaking out your thoughts as being the best idea.
Reply

yeah perhaps you are right .. I was thinking more about the situations when the lack of communication leads to fatal misunderstandings. People aren`t always mean intended but misinformed.
thanks you for the appreciation

Reply

Neaaaaaah, I don't think I'm right, it's just what works for me. Instead you're right about acting like this in such cases like you said, not talking only confuses people and makes things complicated.
And really my pleasure, glad you could show us your work.

Reply

I'll just be a typical guy and notice the arrow pointing into the hole letter "O"
Reply

Reply

based on the almighty principle "find a whole and fill it" ?

Reply

I suppose that's considerably better than "fill all holes you find", but of course it depends on the individual.
Reply

Amg, deci felul in care ai scris arata friggin awsm O.O Daca ai scoate si niste fonturi cu literele alea i'd squeal like a little girl...yeah, tin minte ca era un programel in care iti putea face propriile fonturi Q_Q
I love the fonts!
Reply

da am tot vazut dar nu am incercat sa fac niciodata unul... e simplu sa desenezi ceva scris de mana si sa il potrivesti pentru un cuvant anume dar la font e muuult mai complicat pentru ca trebuie sa te asiguri ca toate literele se combina frumos intre ele XD mai ales astea handwritten cred ca m-ar omori... thank you for the appreciation oricum it`s on my bucket list to make at least a font

Reply

I love it, the idea too! It's going to be my new background

Reply

Reply