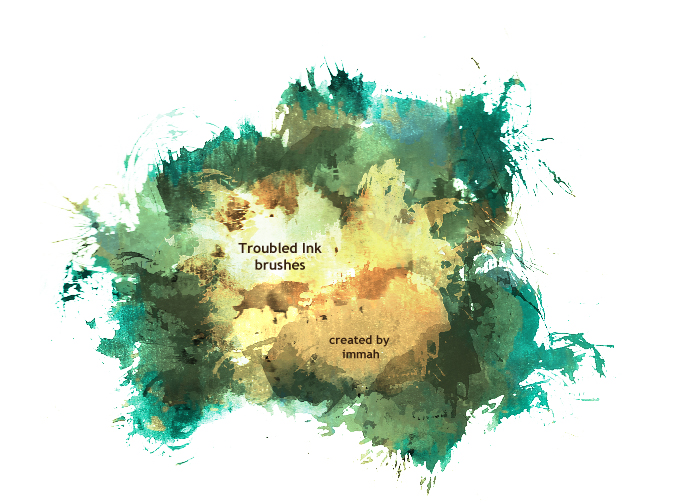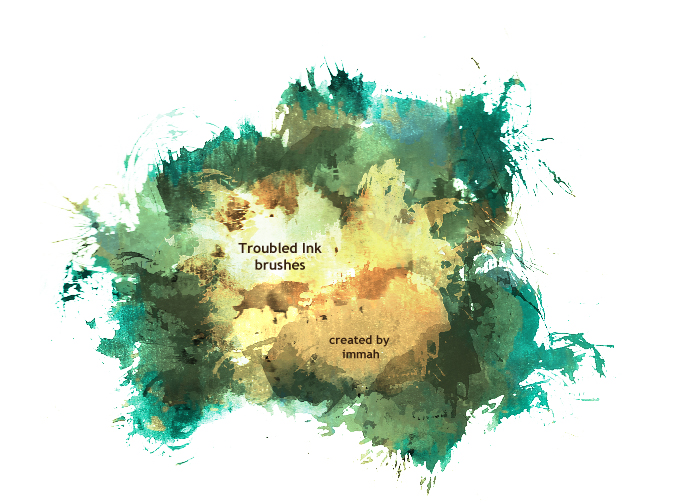 Watch
12 textured fine splatter brushes for you.
This image is a small preview of the things you can do with the set.
usage rules:
[link]
My first set of brushes

use them well, show me whatcha done

How do I download this set?
Reply

Reply

Very intriguing. Contacting you soon. Great work!
Reply

awesome work...i

theese!
Reply

Reply

Did you scan these from genuine ink splats? They look pretty cool - however it'd be nice to have the with presets for opacity/scatter/angle jitter etc.
Reply

yea I made ink spalts on paper and then scan them and then ajust them a bit in photoshop.
I hope next ones will be a higer resolution..

I usually use those kind of presets only for the normal round brush.
But thanks for the advice! Be sure I`ll try that in my further brushes!
Thank you for dropping by and appreciating my brushes

Reply

Experiment with the presets - there's so much more you can achieve, especially with a tablet - the brush then becomes a brush, not just a on click 'stamp'.
Throw in some angle jitter, pressure based opacity , pressure based scaling, all kinds of good stuff is there to be tweaked.

Reply