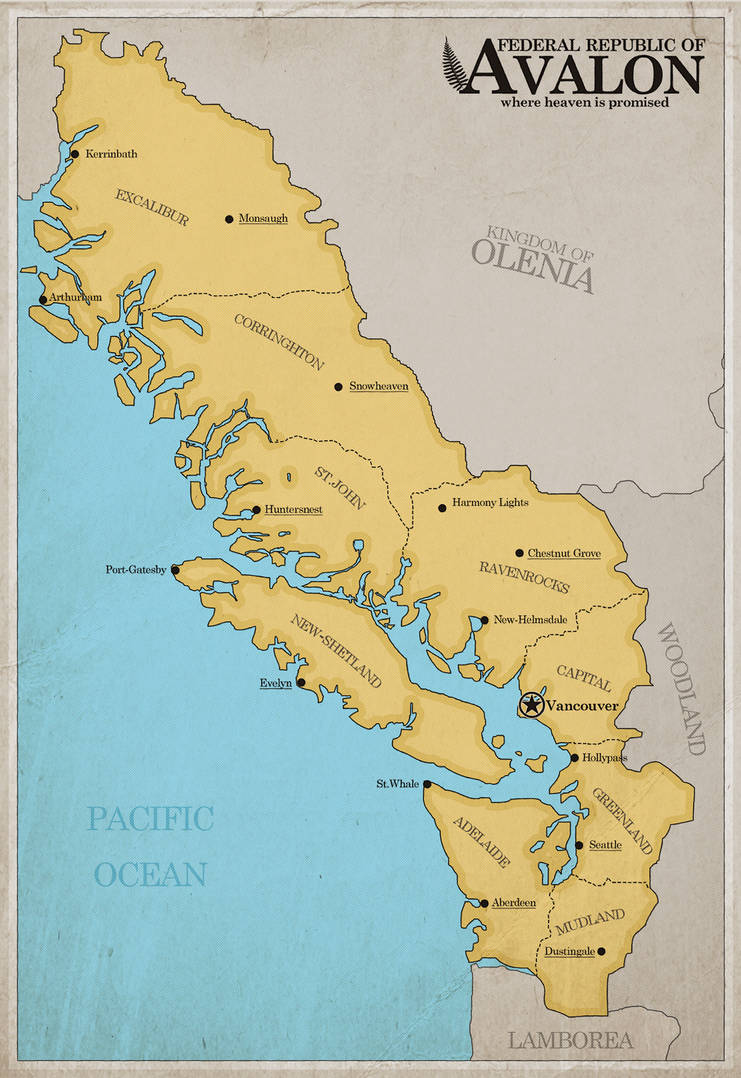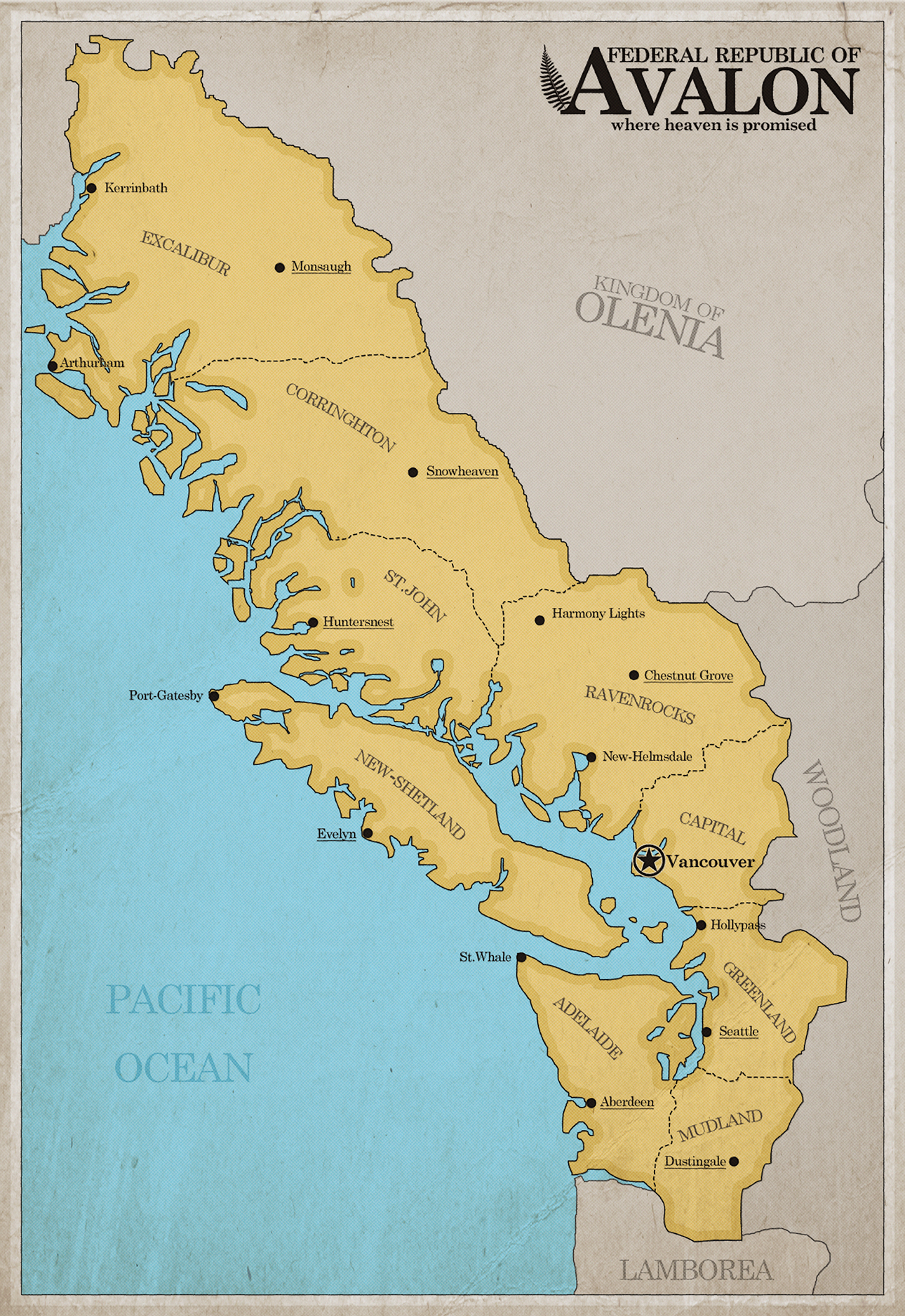 Avalon is a nation who was founded by british and german settlers at the end of the XIXth century. It's maybe the strangest place of the world with its creepy witches and psychopaths stories. While the Capital State of Vancouver is one of the richest area in the world, the rest of the country is inhabited by popular classes.

Some facts about Avalon :

- The Mudland state holds the awful record of the world's highest rape and sexual assault rate. Birchdale, a little town near Dustingale, present frightening stats : 85% of the female population over 18 have been sexually abused; 67% of them have been victim of incest.
- The state of St.John still apply the death penalty by burning for witches.
- The old capital of Corringhton, Sephir was burned after a common psychosis of all its inhabitants.