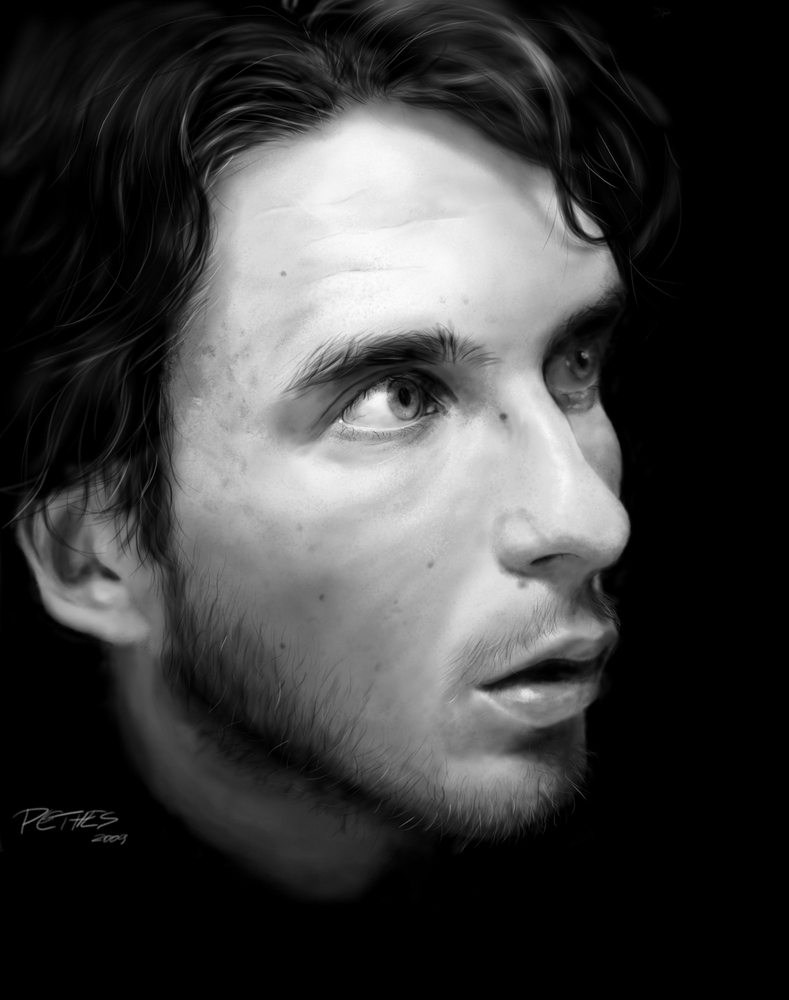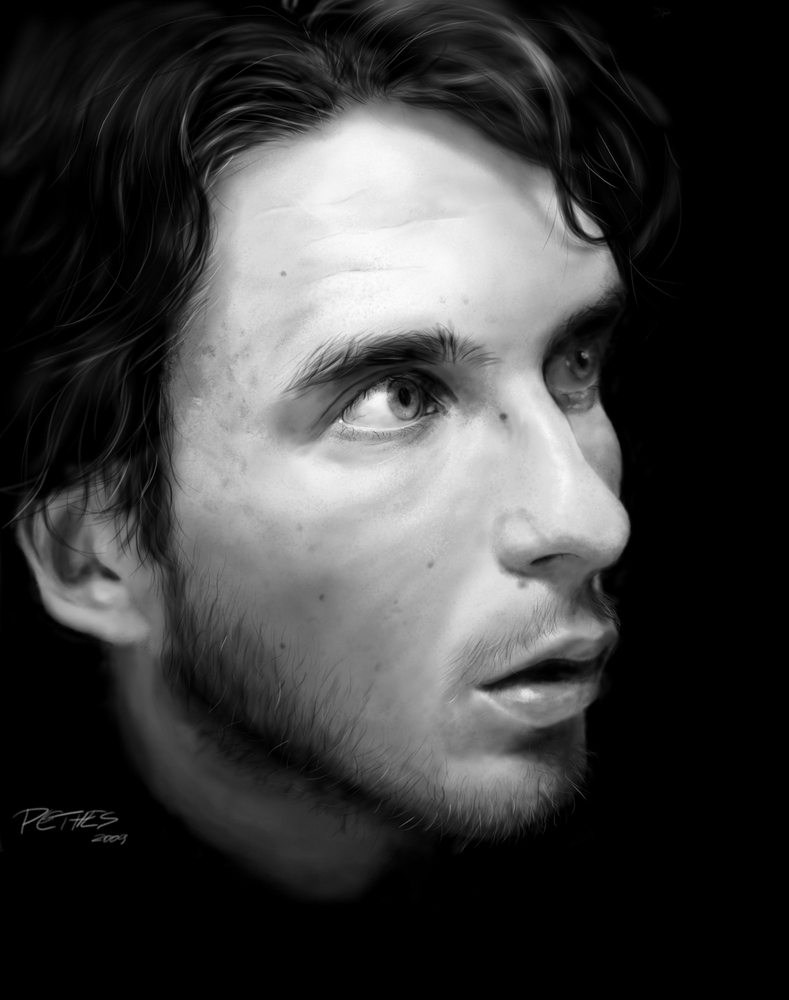 Watch
Done; thanks for support, guys!

Since the last wip: slight changes to skin tones here and there, added some hair and a lot of facial hair

I wasn't sure about what to do with the neck; there's a t-shirt on ref, but I didn't wanted to draw it, so I just left the area blurry.
reference:
[link]
wips:
[link]
[link]
[link]
Thanks for watching!

Did you draw this or take a picture?
Reply

I've drawn/painted it on computer, using an older photo of me as a reference.
Reply

Fantastic job!!!

Reply

Ah, here it is. I just now saw it. Great job

.
Reply

Thank you

Oh well, I tried to hide it from you

Last of the series of my face on ids, wips etc. for some time. I swear.
Reply

you are amazing!

It is like sooo real.

Btw, did you leave the lips there blurry as well?
Reply

Thank you

I left most of the areas that are in shadow somewhat blurrier than those on light, like the left eye (most noticeable), most of the lips and the chin. The lips have some thin vertical lines on them around the highlight, but they aren't very visible at this side.
Reply

Wow! It looks fantastic!

Great skin texture! How long did it take you to draw this?
Reply

Thanks very much, Szilvi

I usually have a lot of breaks during drawing, so it's hard to tell the netto time, but about 10-12 hours sounds right. I got distracted way too often, and it's a bit larger originally, but I'm positive in that I couldn't made it any faster with regular pencil. I'm just slow

Reply

Actually, I think 10-12 hours isn't that much for a realistic portrait. I don't do realistic stuff digitally, but even a pic of one simple anime character with a background takes me 6-8 hours to complete. I'm slow too.

Reply

Well, take that I basically left out most of the hair, which happens to take eons to finish, and concentrating just on the skin and overall shading. With working on a b&w painting, I could get away with using just black and white in most of the situations, just varying the opacity by pressure. If you work in colors, it takes much more effort and time. I started working on a coloured digipainting today, after almost 3 hours it still looks like a terrible mess; just picking the right color takes me ages.
Reply

Hmm, I guess you're right. One of the most difficult things in digital painting is to choose and blend the right shades. But you can do it by painting a b&w picture first and adding colour layers afterwards. I haven't tried this method yet, but there are many tutorials about it.
Reply

Thanks for the tip! I may try that on another digipainting. However, I'd like to be able to use colors right away from the start, I think it'll help me somewhat with real painting. Maybe.
Btw. 6 hours and still quite of a mess; I'm counting it precisely this time. I'm rather not even going to post a wip.
Reply

Nenachádzam slov, jednoducho skvelé

Reply

Vďaka, celkom si už zvykám na tablet

Akurát vlasy nie sú celkom ako na predlohe, ale vzal to čert, aj tak ich mám furt inak

Reply

S vlasmi je vždy problém, často treba improvizovať a aj tak to častokrát nevyjde ako na predlohe, tebe sa to podarilo na jedničku

. Ach, aj ja by som si rada dopriala tablet, s tým by som sa poriadne vyhrala, ale keďže som sa dala na fotografovanie tak o tablete môžem ešte dlho dlho snívať

Reply

Vďaka

S tabletom sa robia vlasy o dosť rýchlejšie ako s ceruzkou; keby som mal také veľké plochy vypĺňať na čierno, tak ma (znova) porazí

Skúšal som síce použiť vodové farby, ale prechod z ceruzky na farbu nevyzerá celkom dobre.
Ntj, foťák je "trocha" drahšia sranda, ale časom snáď ušetríš niečo bokom aj na tablet

Reply