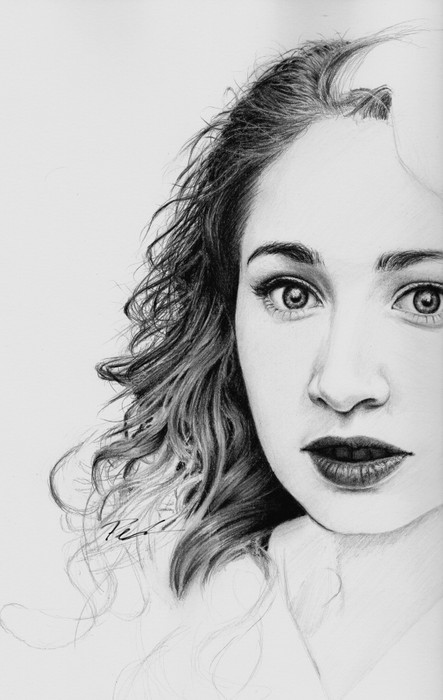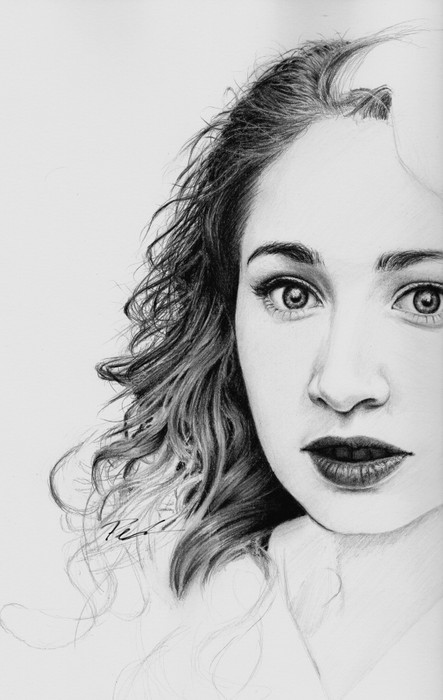 Watch
Regina Spektor, artiste extraordinaire. I've been listening to her songs a lot recently, so why not.
Now with 253% more hair!

paper: A3 190gsm smooth
tools: 4H-8B pencils, blending stump, kneadable eraser, electric eraser, cotton pad

The hair looks really promising!
Reply

Tie vlasy sú úžasné, aký postup používaš?

... teším sa na výsledok
Reply

Aký postup? Extrémne pomalý a únavný... alebo podla toho ako sa ráno zobudím

Viacero vrstiev, od svetlejších po tmavšie. Čím vrchnejšia vrstva, tým menej rozmazávania - spodná len definuje odtieňe, vrchná pridáva detaily. A veľa negative drawing (prekladá sa to?). Plus často ich dolaďujem tak, aby vyzerali dobre z cca metrovej vzdialenosti, hoc inak než na predlohe.
Alebo tak nejak, snažím sa nad tým až tak moc nerozmýšľať

A vždy to robím trošku inak. Hodím ďalší wip obrázok, ešte tak mesiac dva to aj tak nedokreslím.
Reply

This is going to be awesome

.
Reply

her hair

Reply