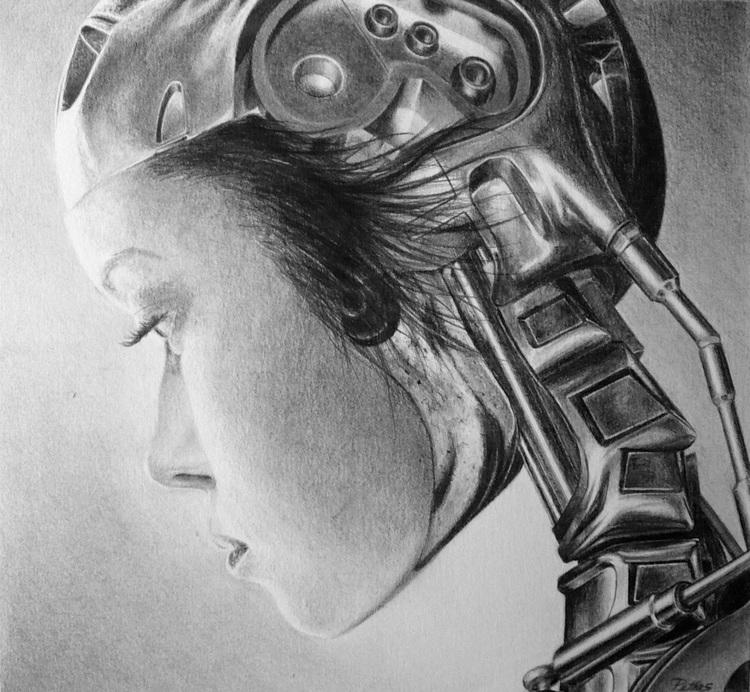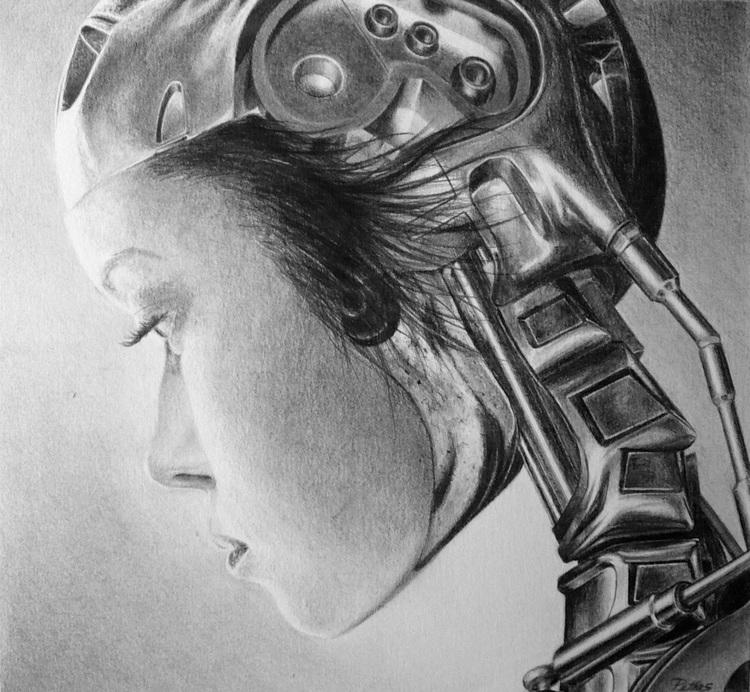 Summer Glau as terminator Cameron from "The Sarah Connor Chronicles".
Also, my entry for for "Inhuman" contest -
[link]
I really have a good feeling about this one

It's the most complex drawing I've ever done, mainly due to all those shiny metallic parts. The reference picture was really good this time. I added some extra hair and made some small modifications around the jaw axis "black hole"

I used a new kind of paper too; heavy, grainy and durable (it was meant for paintings but what the heck). Unluckily the scanner emphasized the grainy surface way too much, so I decided to rather post a photo instead. I'll do a new one tomorrow though; there was not enough light for good shot today (rainy, cloudy day).
Size: 23x21cm
Tools: HB, B, 3B, 8B pencils, mechanical pencil, kneaded eraser, earbuds, tissues.
Time: I rather didn't count but somewhere around 25 hours. And I thought that I'll finish it on Tuesday.. and it's Friday now. The neck and middle head sections took most of the time.
Reference: promotional poster for the tv series
[link]
Wips:
[link]
[link]
[link]
Thanks for watching and support