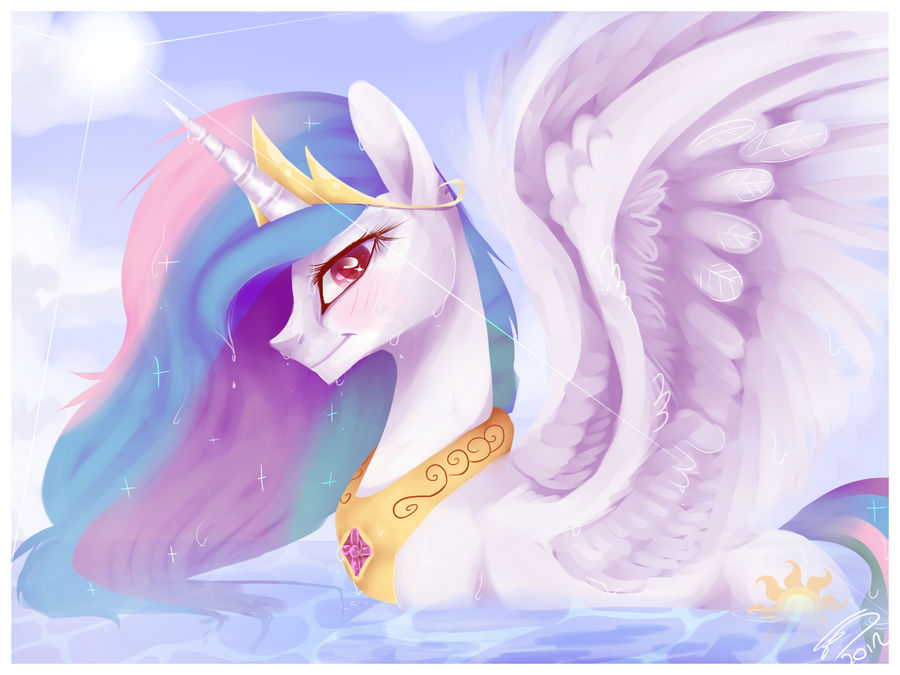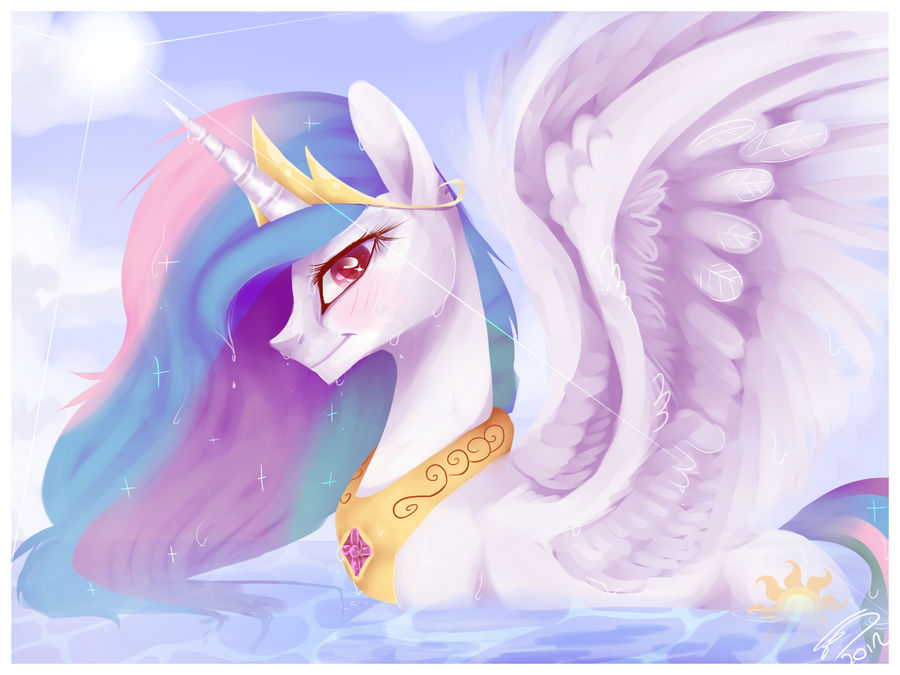 Saw this on my dash, a work of fantastic art. More of recently I now only save great art to my computer, and only favorite fantastic art.
The colours are exquisite in this canvas. A distinguished style with nice lines. You can tell she is happy and refreshed from taking a dip into that water. When I tried to look for faults I didn't find many, or barely any for that matter. The only one I have seen is the pink tip of her hair, the lines aren't as smooth there. Impact isn't that great, but it's there. Originality and technique is truly unique and bloody fantastic as well as the vision in this piece.
You have gotten my attention with this so I would consider this a wonderful piece of artwork.
If I were to ask you to work on anything, it would be your lines. There is those white lines on the wing that seem to clash with it as well as the pink tip.
The Artist thought this was FAIR
8 out of 8 deviants thought this was fair.