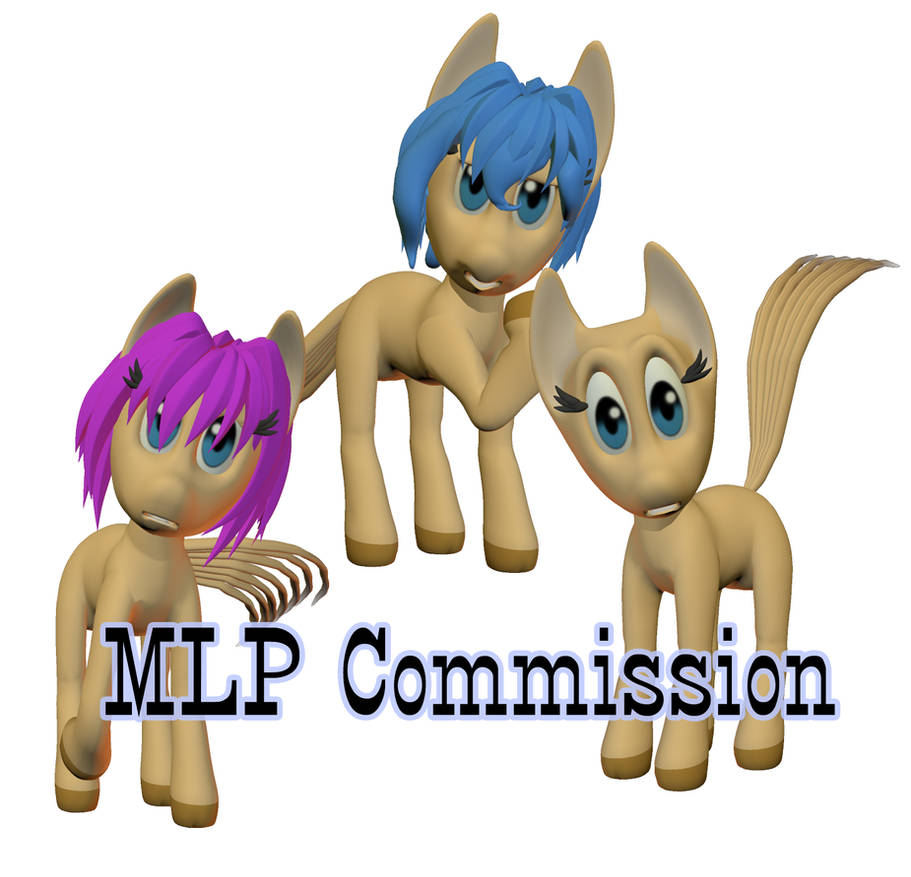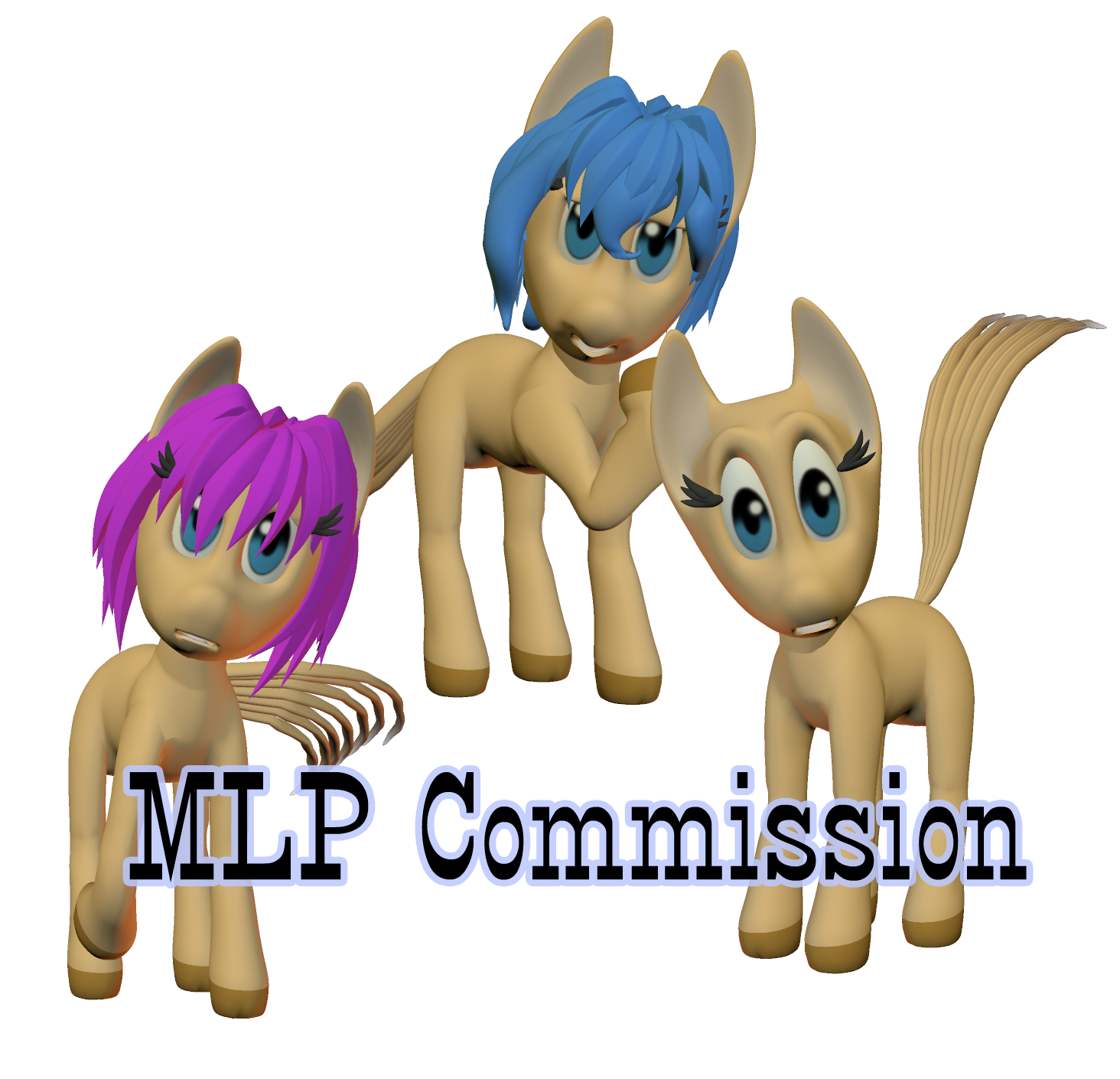 This was a commission for

who wanted a My Little Pony from the new series. (I also made a 1980's style Pony when I was confused about the new style. You can get that one from here by clicking download deviation.
He has generously allowed the release of this cute little gal. So, feel free to download her, and be sure to thank him for his generosity and art direction.
Time taken to create 6 days.

Ah, see what you mean. I'm still learning too. I made a Pacota model (from slayers) and my UV on that one is pretty bad, too. I don't even know how to add a skeleton, either.
Reply

Well, I'm better at it now, but a while back... I wasn't as good. There's about 10 materials on this one figure.

Which makes it bad for texturing. Skeletons in Poser are done in the setup room. Basically you have to make bone by bone or you can set them up with Phi files. Although, the hardest and most time consuming thing for me in making a figure is the grouping.

Reply

Yeah, when I've made clothes I've used an autogrouper. Not even sure how to do the grouping, or if I do it in Blender or Poser. O.o
Reply

Does autogrouper work well? I was considering picking it up but didn't know about it.
Reply

I've had some trouble getting the clothing to line up right in the program. You can't adjust the clothings placment when you open it, but I was having a problem where the clothing would be in the correct placement in DAZ or Poser, but when I opened the OBJ in Autogrouper it wouldn't be in the same place on the model. So I'd have to move the OBJ and resave it and reopen it in autogrouper until I had it in the correct placement.
Reply

Ugh. That sounds like a pain. I do my grouping usually in Poser itself just because I can see and jump between conformed and setting up.

But if it's moving the pivot I can see where that would cause a lot of problems in the long run.
So, for autogrouper do you just make a shirt and pants or dress and then tell it to autogroup? Or do you have to have groups set up. It sounds like a good program in theory.
Reply

You just make the clothing (I've made a shirt and a dress so far), then in Autogrouper you load the figure the clothing is for and then the clothing. Then you tell it to 'Autogroup' and it sets the groups on the clothing based on where they hit the figure. Then you can go in and manually adjust the groups if you want. It apparently has trouble with the underside seam in pants, but I haven't seen that for myself yet.
Reply

Anyway you can make the UV template available?
Reply

Reply

Thanks. There's more I could have done, but it's hard to get a cartoon look to 3D sometimes.

Reply

Reply

But because MMP have canged style?
Reply

These so called "innocent" creatures have taken the souls of many people. They must be stopped!
Reply

NOOO! THEY'RE EVERYWHERE!
Reply

LOL! It's available for download. And I noticed a lot of things from the 80's are coming back. Like Smurfs.
Reply

Ah, with the Smurfs I've noticed.
Hope the Nineties are next. Maybe then Fara will re---dammit, that fling again

Reply

LOL! The 90's were boring compared to the 80's. But I think it's because of the internet that the 80's are coming back. A lot of people didn't have the same type of 80's that were had in the US. So, now, a lot of other countries are noticing the old toys, shows, etc from the 80's and enjoying them for the first time. But I wished the 80's wouldn't come back... The hair was... Not... Good...
Reply