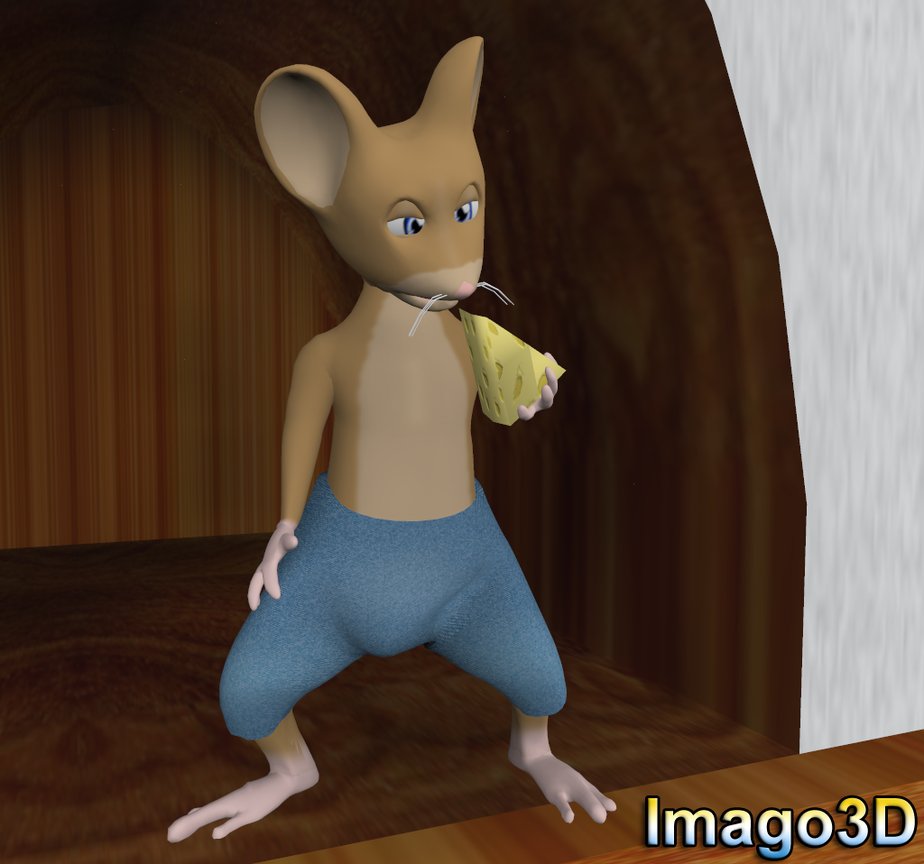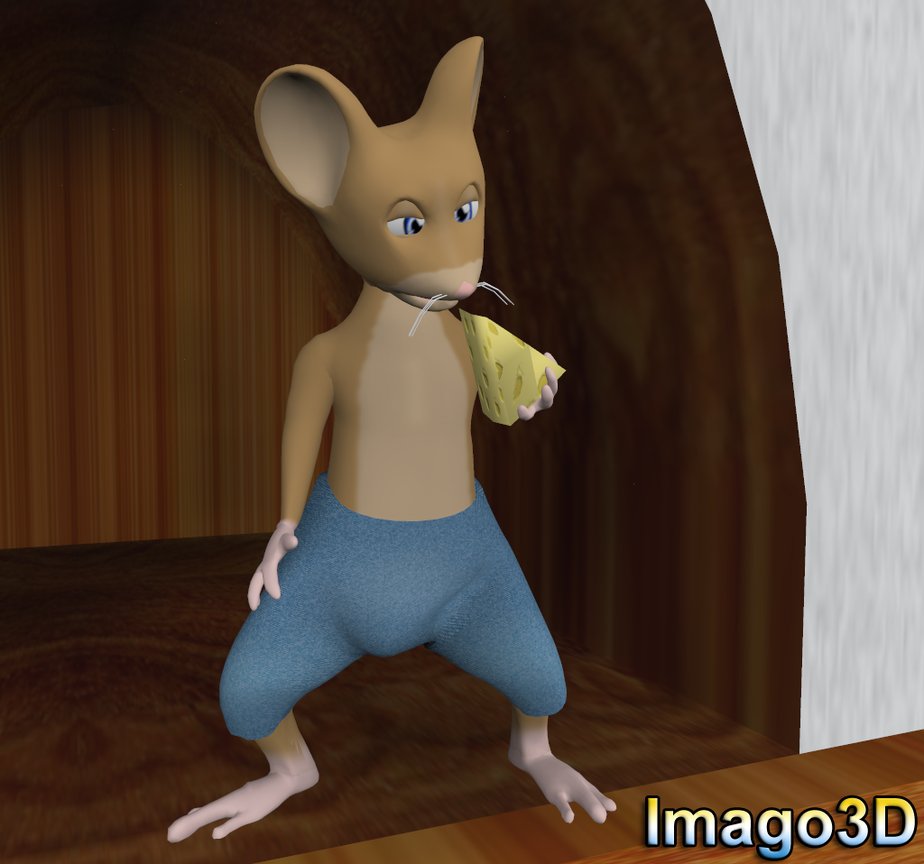 Watch
[link]
download
This was a paid model for a while, but he got very little attention so I decided to make him free for everyone.

wow imago... look very cute.. I got the impression I could put it some real fur on Maya.. but no cheese atm...
Reply

Shave and a haircut has fair fur for maya, but sasquatch is the way to go in Lightwave.

But he's actually a little poser figure and sadly there's no good way to do fur in Poser.

But thanks.

I'm glad you like him.

Reply

very good work imago he is so cute
-celebi
Reply

*smiles* Thank you.

You should post some of your art in your gallery! I'd definitely go and

it.

Check your inbox.

Reply

mmmm cheese

looks good kinda looks like someone drinking their morning coffee only with cheese

Reply

*laughing* Yeah, it does.

*chuckles* I wanted him to look like he was assessing and smelling it, but that works too.

Reply

Looks great but ... do you feed everybody cheese babe?! I mean ... >.0 Everyone!

Rawr, I fav'd it lol, and still trying to pull myself outta the gun collection
Reply

*laughs* Yes, I do! You get fed cheese, my brothers, my mom, my dad... Myself! Everyone gets cheese! And some people clap when they get cheese.

And I love your gun collection.
Reply