Bobby and Kei's Art Contest!
0 Favourites
114 Comments
3K Views
Hi all,
Kei and I thought it would be fun if we held a contest to get everyone drawing!
If it goes well, we'll do it again in the future.

Prizes:
We're giving away a copy of our 'Guy Sketches' signed with original sketches inside by Kei and myself.

Topic:
Do your version of one of our paintings in your style!

Submission and Deadline:
June 8th by 12:00 midnight eastern time.
-Submit as many entries as you wish.
-Send me a note with a link to your submission(s) and they will be featured in my journal until the day it ends
EDIT
--Please submit NEW artwork only, which means artwork created for this contest, any artwork posted after April 13th. Any artwork before this date will not be accepted to this contest.
Have fun drawing and painting everyone! We are excited to see what you'll come up with!
This is also posted in NEWS:
news.deviantart.com/article/77…
-------------------------------------------------------------



If you don't have time to draw, that's ok as well. We'll be giving away a signed copy of Guy Sketches to one of our random 'WATCHERS.' So watch us!
ENTRIES:
::thumb119303585: :thumb119302146:
:thumb119330702:
:thumb119455760: :thumb119574574: :thumb119559501:
:thumb119795916:
:thumb120110352:
:thumb119890271: :thumb119882984:
:thumb119795040:
:thumb119150547:
:thumb120549362:
:thumb120329969:
:thumb120329767: :thumb120329663: :thumb120329517: :thumb120234585: :thumb120239258:
:thumb122669217:
:thumb122715723: :thumb122679718:
:thumb121332769:
:thumb122929854: :thumb119787462: :thumb123032420:
:thumb123114107:
:thumb123206122: :thumb122840571:
:thumb123125886:
:thumb123265417: :thumb123322026: :thumb123584238:
:thumb124270568:
:thumb124230014:
:thumb124153738:
:thumb124605810:
:thumb124205150:
:thumb124710211: :thumb124847427:
:thumb124852017:
:thumb125006959:
:thumb125075541:
:thumb125103534:
:thumb125134063:
:thumb125153832: :thumb125153039: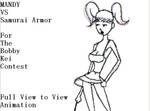 :thumb125125978:
:thumb125164219: :thumb125171732:
:thumb125179204: :thumb125255704:
:thumb125216375:
:thumb125237122: :thumb125237269: :thumb125239685:
:thumb125242999: :thumb125197677:
:thumb125251109:
:thumb125279075: