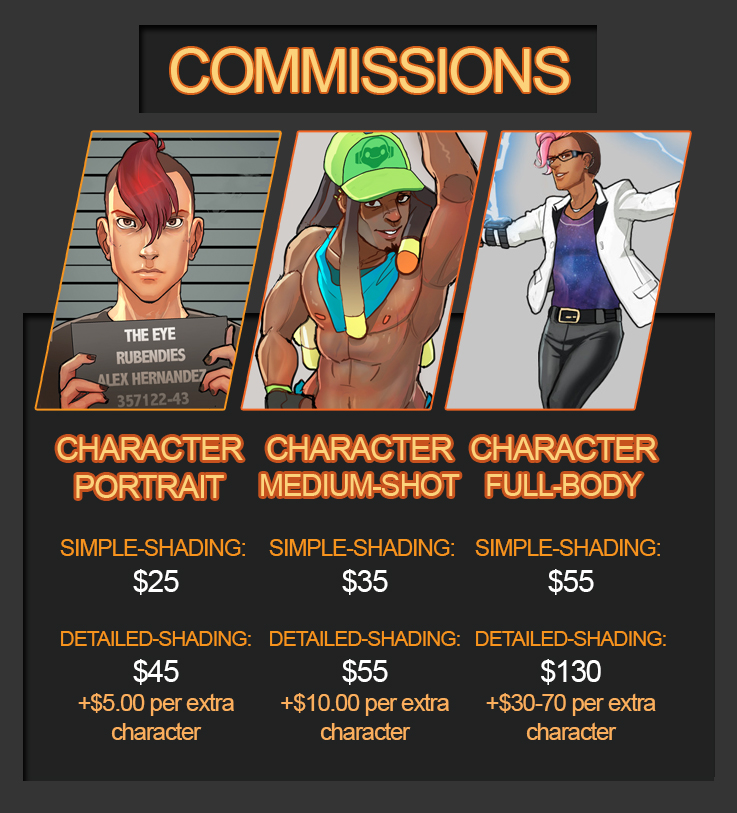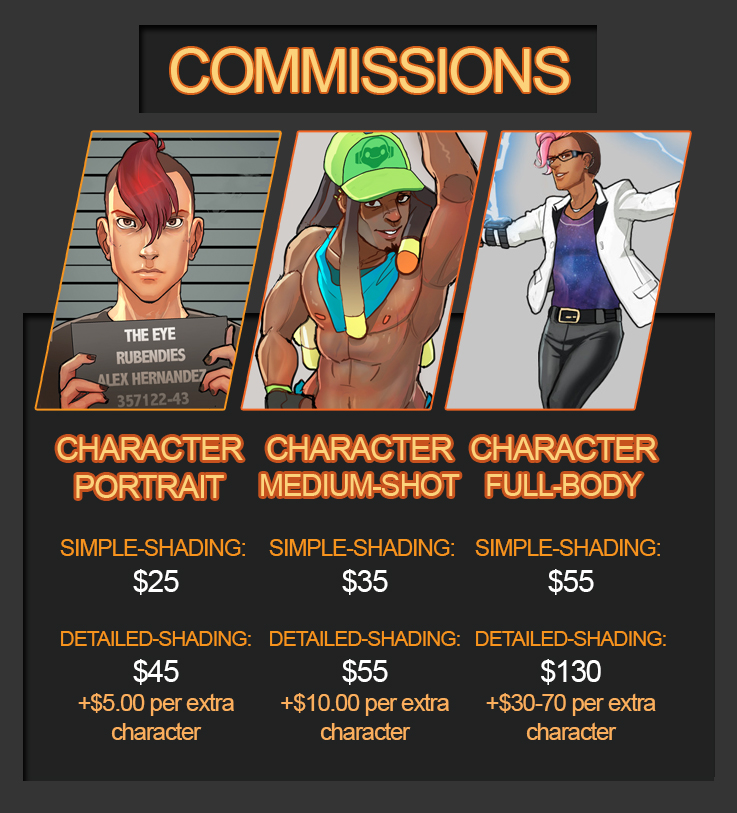 Watch
Because of some confusion, I split up both of my coloring styles into two categories. Simple shading is cell shading (Or light airbushing). Detailed shading is a lot more realistic.

1.
E-mail me at ImagineTheEnding @ gmail.com [delete the spaces].


2.
Please include the following in your
first
e-mail:
Commission type:
Number of characters:

Short character bio [Please keep it to around 3-4 sentences long, though. I get a lot of e-mails.]:

References of character:

Paypal e-mail:
3. I will not start on the commission until payment is received. Send me money via Paypal.

Let me know if there is a deadline.

–
**PERSONAL USE ONLY. IF YOU WANT A COMMERCIAL COMMISSION, E-MAIL ME SEPARATELY**
Other than that…

I'll draw pretty much anything. I'm not very judgmental, but there are a couple of things I am, personally, not comfortable with.

-rape/sexual assault.

-NSFW drawings of underage characters.