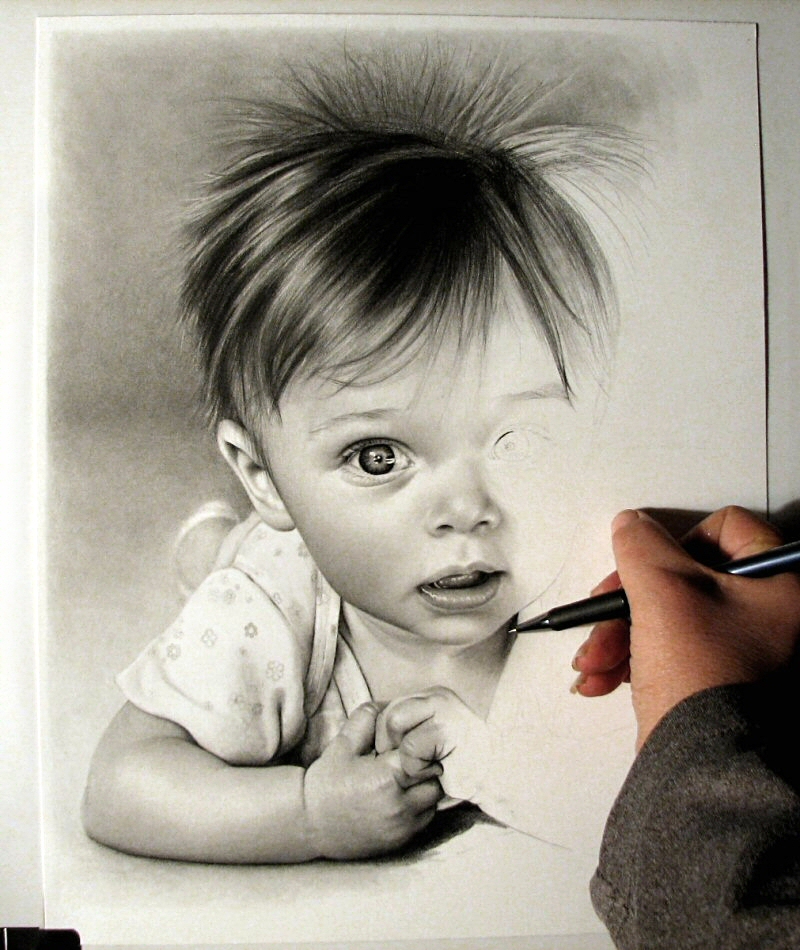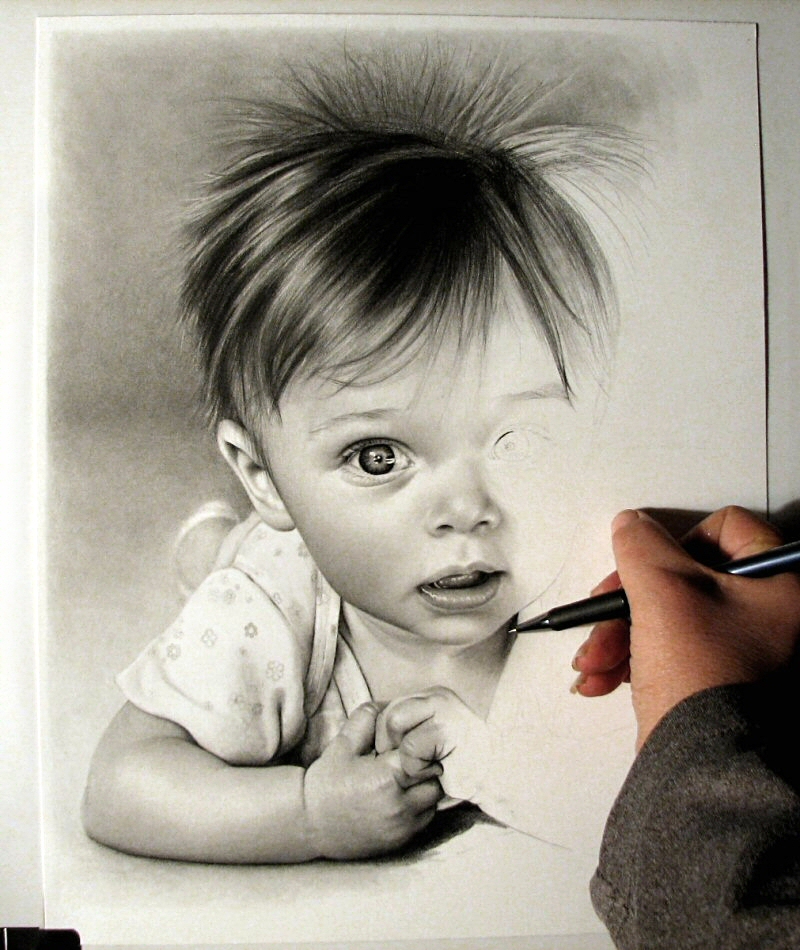 Watch
This cute little baby is on my drawing board. I'm about half way through with this very enjoyable commission. The hands are still being worked on as is the shirt...I'm working my way slowly before moving on to the the right side.
11 x 14 inch Smooth
3b mech, H, and B
blending stump and tissue
45+ hours so far
EDIT 3-30: I snapped a new photo today, worked on the babies hand and some of the neck. I'll keep uploading new photos as i go along. Thank you for all the comments and those that asked questions I'll reply back soon.

~Linda