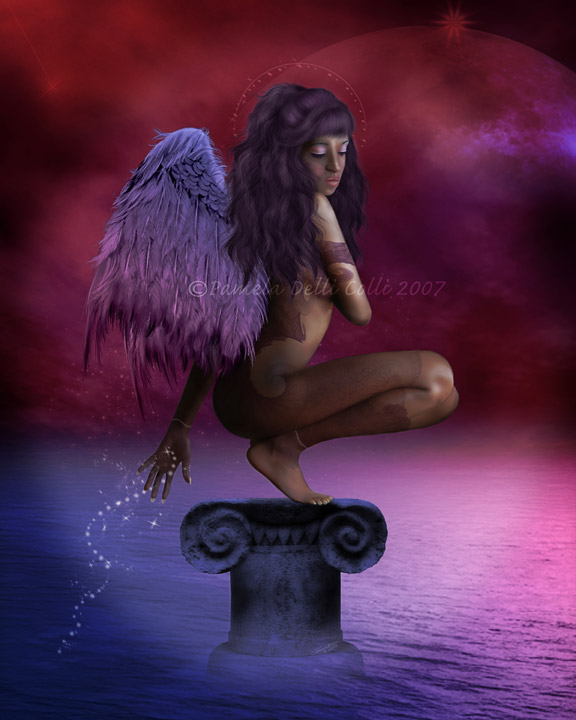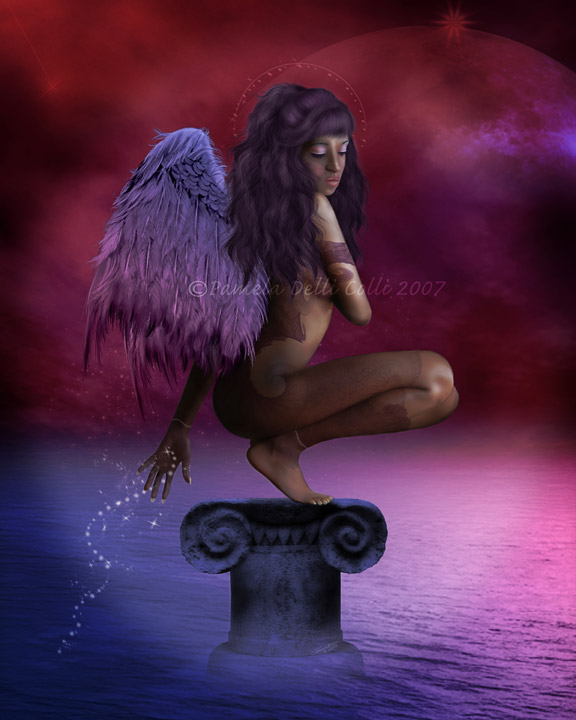 Watch
Heaven and Earth ......... Night and Day .......lives magic ....
This is dedicated to
and
both of whom celebrated their birthday recently

I hope you like

I hope you both had a wonderful Birthday! (Did not turn out quite as hoped, but hope you like it anyway

Closeup can be viewed here:
[link]
Full view recommended!
Credits:
Beautiful model is by
original here
[link]
(I so hate playing with something that is so perfect and gorgeous ..... but I did).
Column by
here
[link]
Purchased and licenced resources: sky by Artemis; hair by ilona; sparkles by antje; textures by designfera; all at
[link]
Thank you for viewing, I hope you enjoy

===============================================================================
Note: The watermarking that appears on the deviation, does not appear on finished prints. All of my art (including stories and poems) is copyright © Pamela Delli Colli. All rights reserved. None of my works (unless otherwise stated on the image page), may be reproduced or published in whole or in part, in any way, manner or form without my written permission. My art is NOT public domain.
===============================================================================