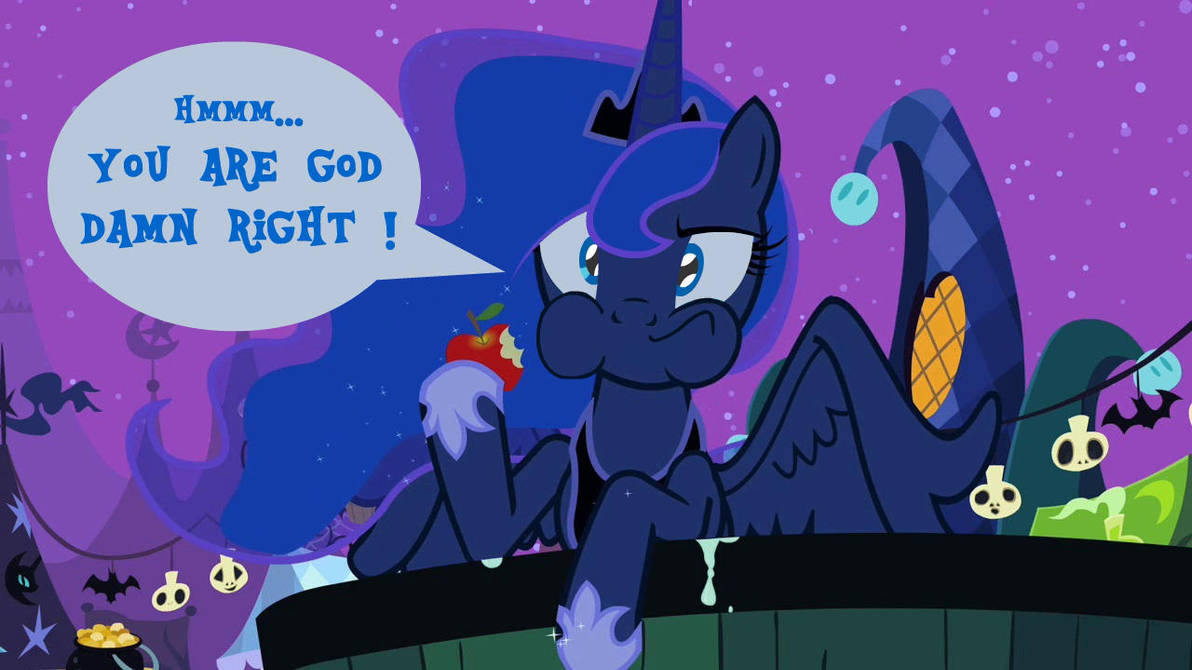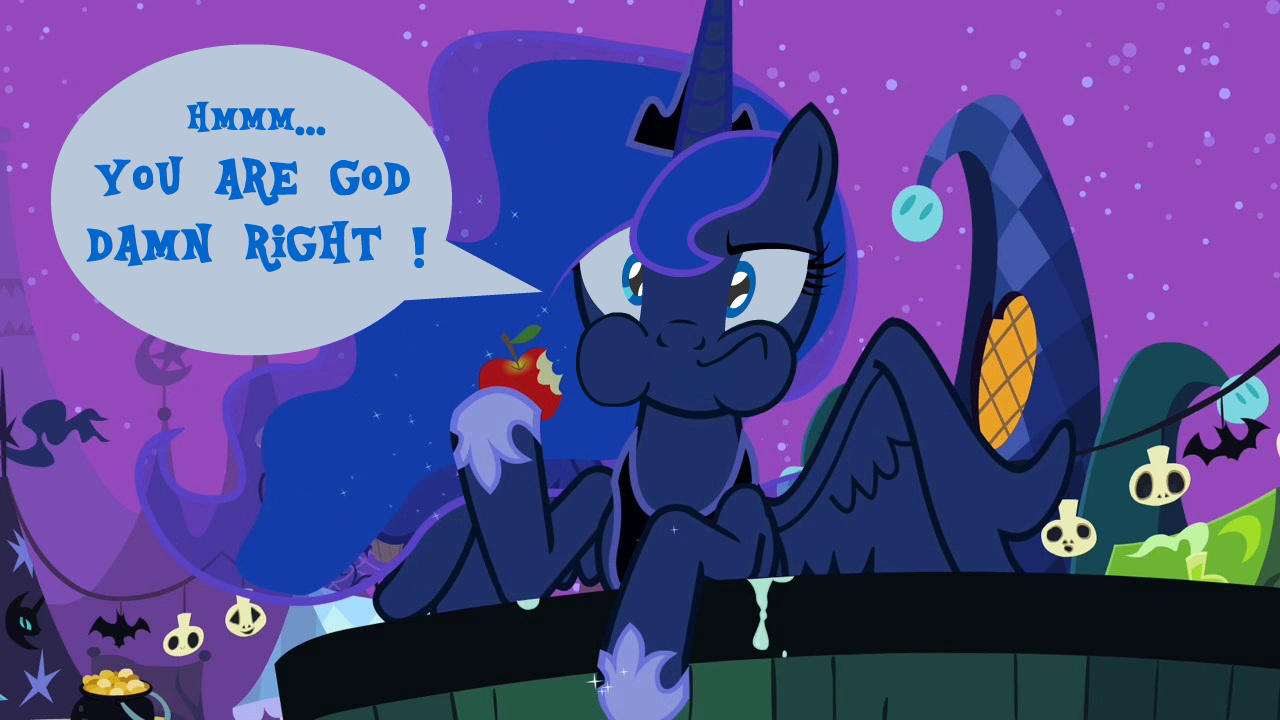 Luna agrees with your words!

"Those ponies are bunch of losers"
"This game sucks"
"You are a Nightmare Moon!"
"Celestia will kick your ass back to the moon"
"Are you confused?"
"That apple is so tasty"
"Are you taking a bath?"
"You are so cuuuuuute!"
"I have a feeling that you will appear in my dream"
"This picture is so god damn nice. I am going to add this to my favourites"